This post was most recently updated on May 27th, 2023
For novice and experienced publishers alike, monetizing website traffic can be challenging. In this article, we're going to look at three proven and time-tested methods you can use to monetize your site and create a real online business. For each method, we'll give you a quick overview, some pros, cons, and show you how to get started.
#1 – Display Advertising
Entire businesses, brands, and publications are built on the process of selling advertising space. It's an age-old monetization method and one of the best, if not, the best method available. Technology has come a long way to help advertisers buy targeted ad space and help publishers monetize their ad inventory.
Pros
Generating revenue from ads can be as simple as adding a few lines of code to your website. After joining an ad network and getting accepted, you place their ad code on your website. Within minutes, you could be generating ad revenue.
There are also tons of ad networks available to help monetize traffic from various niches and traffic geographies, making it very accessible for publishers.
Because of various ad technologies developed over the past decades, such as ad servers, header bidding, and other ad optimization techniques, many opportunities exist for publishers to earn more revenue from display ads than ever before.
It also makes it a process that can be completely outsourced, unlike the other monetization methods we'll mention below. As a result, publishers can share a percentage of their ad revenue with an ad optimization company and focus on building their audience instead of figuring out ad tech complexities.
Cons
The same advances in digital advertising and various ad technologies, adds to the complexity of ad monetization. Often, to effectively monetize your traffic with display ads, publishers require extensive knowledge of Google products such as AdSense, Google Ad Exchange, Google Ad Manager, ad units, header bidding, invalid traffic, and much more.
Getting accepted into some ad networks or maintaining compliance with regards to terms and conditions can often be tricky. As an example, publishers who use AdSense as an ad network and don't properly protect themselves from invalid traffic can lose their ad accounts and all their ad revenue in.
How to get started
To get started, you need access to advertisers that want to promote their products and services to your website audience. The best and quickest way to gain access to them is through an ad network.
Start by signing up for an ad network such as Google AdSense.
We show you how to get an AdSense account here:
https://www.monetizemore.com/blog/how-apply-adsense-account/
If you want to find out how to optimize your AdSense ads, take a look at our AdSense course, where we teach you how to maximize your ad revenue with AdSense here: https://www.monetizemore.com/blog/pubguru-university-google-adsense-course/
Alternatively, there are tons of other ad networks that you can sign up for here: https://www.monetizemore.com/blog/the-top-10-ad-networks-for-publishers-2017/
If your traffic is mainly mobile orientated, check out our app ad network list here: https://www.monetizemore.com/blog/best-app-ad-networks/
Want to find out which are the best ad placements for your ads? Be sure to read our ultimate guide on ad placements for publishers here: https://www.monetizemore.com/blog/publisher-ultimate-guide-ad-placements/
For additional ad optimization tips, be sure read to read the MonetizeMore blog here: https://www.monetizemore.com/blog/
#2 – Affiliate marketing
Affiliate marketing is the process of promoting a third-party product or service and generating a commission every time you refer a client or make a sale.
Pros
There are hundreds, if not thousands of affiliate marketing programs available for almost every niche. It's often as easy as joining an affiliate marketing program, adding affiliate links to your site, and you'll start to generate revenue.
Some affiliate programs are even international, which means you won't be limited by your website traffic geography.
You don't have to be concerned with delivering the product and managing customer queries. The same goes for promoting any service. You only act as a middle man between the product/service provider and the customer.
All you have to do is send targeted traffic to offers, convert customers into sales or clients, and you'll get a commission.
Cons
You are often at the mercy of your affiliate network or the business whose products/services you are promoting. They can decide to change their affiliate terms and conditions or lower commission rates, which can dramatically affect your business.
Unlike when you monetize your website traffic via advertising, there is some level of selling involved and sophistication with the type of content you create and offers you promote. Generating sales for certain kinds of affiliate products isn't always easy.
Generating targeted buyer traffic can also be competitive and expensive. There are tons of money in affiliate marketing, but you need targeted traffic, which isn't always easy to acquire.
How to get started
Start by figuring out where the bulk of your website traffic comes from. Then, determine the best product or service to promote your website niche.
Example: If most of your traffic comes from the United States, you can test generalized affiliate programs to promote products from Amazon, Walmart, eBay, Etsy, Wayfair, Target, etc. You'll need to research which affiliate program offers the best commission rates, terms, and conditions, and make sure you comply with any regulations imposed.
For a list of niche-specific affiliate programs, check out this website: https://highpayingaffiliateprograms.com/.
Alternatively, you can do a search in Google for "product + affiliate program".
Example: golf + affiliate program
Affiliate marketing is a beast on its own. Be sure to check out Authority Hackers and all the content they have related to affiliate marketing here to gain more understanding regarding this monetization method.
#3 – Ecommerce
eCommerce is the process of selling products online. There are tons of ways to go about doing so. You can sell Whitelabel products (products already made for you, which you then put your branding on). You can dropship products directly from suppliers to customers. Or you can import products from a supplier and then sell them to your customers through your website.
Pros
It comes down to buying low and selling high. You purchase products at cost price, add a certain margin, and sell them for a profit.
If you're already generating targeted buyer traffic, selling physical or even informational products to website visitors can be very profitable. It's one of the most popular monetization methods in 2020. Emarketer released a report stating that eCommerce jumped by more than 30% in 2020 for the US markets.
Compared to affiliate marketing, you generally earn a lot more revenue. You also get to control profit margins and don't have to share the income you generate with platforms and product sellers.
For some publishers, this monetization method makes more sense as you are selling a tangible product.
Cons
Higher profit margins might be a given, but it doesn't come without a cost. When it comes to selling physical or even informational products online, a lot is going on behind the scenes. You need to manage an online store, suppliers, handle customer queries, returns, refunds, shipping issues, run advertising campaigns, and more.
It's not as simple as advertising or affiliate marketing, where you can add a few lines of code to your website and start earning revenue almost immediately.
How to get started
Similar to affiliate marketing, figure out where the bulk of your website traffic comes from. Then, determine the best product to sell to your website audience.
After that, you'll need to focus on the following:
-Find a supplier for your product
-Decide whether you'll import and keep stock yourself or use a dropshipping service
-Figure out pricing, take a look at your competitors and determine your profit margins
-Set up an online store or store section on your website
-Divert traffic from your website to your online store
-Monetize the traffic by selling your products
-Fulfill orders by shipping them out to customers or getting your dropshipping counterpart to do it for you
-Manage customer queries, returns, refunds, and any other issues
-Make a profit!
Here's a guide on starting an eCommerce business: https://foundr.com/starting-an-ecommerce-business
What to do next?
You'll notice that we focused mostly on advertising as a monetization method. The reason being that MonetizeMore is a Google Certified Publisher Partner who has over the past ten years helped hundreds of publishers maximize their ad revenue through digital advertising.
You see, we've built a multi-million dollar company based on advertising as a monetization method. We help publishers who earn ad revenue through display advertising via their websites or apps to maximize their ad revenue.
Does this mean that you should forget about affiliate marketing and eCommerce and only focus on advertising? No! That's not what we are saying. Advertising remains one of the simplest and quickest ways to monetize website traffic. Yes, there are tons of complexities involved, but it's one of the best places to start.
Smart publishers, however, often use a combination of different monetization techniques to monetize their website traffic. Advertising might be their primary source of income, but then they also monetize traffic with affiliate marketing.
If affiliate marketing works well, they might decide to open an online store and start selling similar products to what they promoted as an affiliate to improve profit margins. They might even use a combination of affiliate marketing and eCommerce.
The sky's the limit! Want to find out how MonetizeMore can help your business get to the next level? Sign up for a Starter account at MonetizeMore today!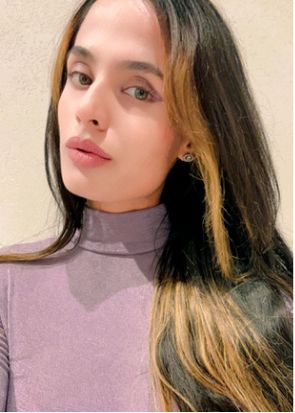 With over seven years at the forefront of programmatic advertising, Aleesha is a renowned Ad-Tech expert, blending innovative strategies with cutting-edge technology. Her insights have reshaped programmatic advertising, leading to groundbreaking campaigns and 10X ROI increases for publishers and global brands. She believes in setting new standards in dynamic ad targeting and optimization.