Wanna monetize your site with ads? Whether you've only recently started a business online or have been going for a while, Google AdSense is the most popular ad network for publishers and the best way to start monetizing your traffic with display ads. This ad network offers a wide range of ad units for multiple platforms and devices and includes optimization tools.
You don't want to apply for an AdSense account only to be rejected because you did not follow the instructions correctly or adhere to their policies.
In this article, we'll walk you through the process of applying for an AdSense account, step-by-step.
Eligibility Requirements: Am I Eligible for an AdSense Account?
Google is very serious about the quality of their ad network. They are very strict about the requirements, rules, and regulations you need to follow. Below are the requirements you need to adhere to before signing up to AdSense.
You need to be at least 18 years old.
You need to have an active Gmail account that isn't linked to an AdSense account.
You need to have a website, and that website needs to meet all of Google's terms of service.
Read more about Google policies here: https://support.google.com/adsense/answer/48182
Creating a Google Account: How to Sign Up for a Google Account
Although the following tips aren't written in stone, we believe that they will improve your chances of getting accepted by AdSense.
Your website should be at least 3 months old.
You should have at least 30 articles published that are unique and valuable to readers.
There is no minimum traffic amount that you should have, however the more, the better.
How do AdSense payments work?
There is a minimum threshold of $100 that you need to earn in ad revenue before you can get paid. Also, keep in mind that Google follows a net 30 payment term. As an example, when you earn ad revenue during September, your revenue will be sent out to you in the first week of November – 30 days after the billable month is over.
Applying for AdSense: Step-by-Step Guide to Applying for an AdSense Account
Start by visiting the AdSense website here: https://www.google.com/adsense/start
On the same page, click on "Sign in," and you'll get directed to a page where you need to sign in to your Gmail account. After entering your email address and password, click on the "Next" button.
Next, you'll be directed to a page that gives you the following message as shown in the screenshot below. Click on "sign up" to sign up for your AdSense account.
Now you'll need to enter all your details, which includes your website and email address. You can also opt-in for customized help and performance suggestions from AdSense. Your screen will look something like this:
On the next page, you will receive instructions that will enable you to connect your website to AdSense. AdSense will provide you with a snippet of code that you need to add to your site within the <head> </head> section. They will also give you specific instructions on how to do so when you have a WordPress site. Once you've inserted the code on your site, click the submit button.
Now your website is ready for the Google AdSense team to review. Be sure to keep the snippet of code live on your site until AdSense responds. Sometimes it takes a few days or up to two weeks for the AdSense team to get back to you. Once you start generating some traffic, be sure to check our Google AdSense course and find out how to optimize your ads like the pros!
Setting Up AdSense: Configuring Your AdSense Account and Placing Ads
Once your account is approved and you can start generating money with ads, it's a great feeling! However, more often than not, people struggle to find or the Google AdSense login page. It's real simple, just go to the same URL you visited to register an account: https://www.google.com/adsense/start/. Now, instead of clicking the "Get Started" button, click "Sign In."
Best Practices for AdSense: Tips for Maximizing Your Ad Revenue
1. Optimize ad placement: Position ads above the fold, within content, or on high-traffic areas of your website for maximum visibility.
2. Use responsive ad units: Ensure that your ads display correctly on all devices, including desktop, mobile, and tablets.
3. Experiment with ad types: Test different ad formats, such as display ads, link units, and matched content, to find the best performing options.
4. Optimize ad sizes: Use a mix of ad sizes and experiment with different sizes to find the best performing ones.
5. Implement ad unit customization: Customize ad styles to match your website's design and ensure a seamless user experience.
6. Use page-level ads: Implement page-level ads to capture revenue from mobile traffic that doesn't click through to your content.
7. Monitor ad performance: Use AdSense's reporting tools to track ad performance and identify areas for improvement.
8. Optimize ad targeting: Use AdSense's targeting options to ensure that ads are relevant to your audience and increase click-through rates.
9. Improve website speed: Optimize website speed to reduce bounce rates and increase ad impressions.
10. Stay compliant with AdSense policies: Familiarize yourself with AdSense policies and ensure that your website and ad placements comply with them.
Thank you for teaching me how to set up an AdSense Account
By following this step-by-step guide, you'll be able to apply for and set up an AdSense account quickly and easily. Remember to follow AdSense best practices and experiment with ad placements to maximize your revenue. Good luck!
Want us to 10X your AdSense revenue? Start here!
Frequently asked questions
Is Google AdSense free?
Yes, Google AdSense is free to join.
How do I get my AdSense account fully approved?
1. Make sure your site adheres to the AdSense program policies. You need to be over 18 years old, and you need to have an active Gmail account that isn't linked to an AdSense account. 2. Having a site that is 3 months or older, with 30+ articles and traffic will also increase your chances. 3. Sign up for an Adsense account here https://www.google.com/adsense/start. 4. Add the AdSense code to your website. 5. Wait a few days, or sometimes up to two weeks, to get approved.
How long does it take for an AdSense account to be approved?
The time it takes to get approved varies. It can be as quick as 24-48 hours but generally, it takes up to two weeks for approval.
How do you know if my Adsense is approved?
You can see if your AdSense account is approved by logging into your Adsense dashboard. You will then see stats for ads running on your site.
Why would you need an AdSense account?
AdSense is one of the top ad networks in the world which enables publishers to monetize their website traffic with display ads or ads from the AdSense ad network.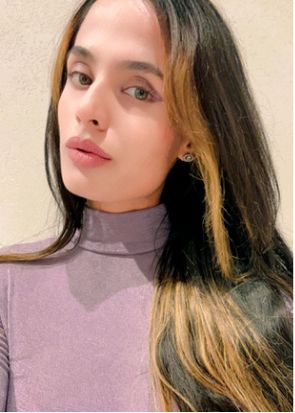 With over seven years at the forefront of programmatic advertising, Aleesha is a renowned Ad-Tech expert, blending innovative strategies with cutting-edge technology. Her insights have reshaped programmatic advertising, leading to groundbreaking campaigns and 10X ROI increases for publishers and global brands. She believes in setting new standards in dynamic ad targeting and optimization.