This post was most recently updated on August 15th, 2021
Today we want to give you a quick overview of our Google AdSense course at PubGuru University called School of AdSense!
Are you struggling with managing your AdSense account? You're not alone!  Many publishers from our community have trouble optimizing their AdSense ad revenue. That's why we've put together PubGuru University's School of AdSense. To help publishers master Google AdSense and learn the ad optimization techniques we use to maximize the ad revenue for our publisher partners.
What you'll be learning in the course
The course consists of 36 step by step videos where we cover everything about AdSense ad optimization. After completing the course, you'll be ready to start maximizing your AdSense ad revenue and grow your business!
Here are some of the key takeaways from the course:
#1 – Start making money with Google AdSense
If you're brand new to AdSense, we'll show you how to start making money with AdSense right away! We'll also help you get started with an account set up and show you all the basics.
#2 – Fully manage Google AdSense on your own
You'll learn the ins and outs of AdSense account management, setting up ads, managing them, which ad locations to use, understanding payments, the policy center, and more.
#3 – Exclusive tips & tricks to maximize ad revenue
We'll show you the same techniques we use to maximize AdSense revenue for our publisher partners. You'll learn about getting the perfect ad balance, utilizing custom and URL channels, blocking controls, experiments, which reporting metrics to focus on, A/B testing and much more. All of this is done over the shoulder with our training videos.
#4 – Avoid getting clawbacks from Google AdSense, account bans, invalid traffic deductions.
So many publishers struggle with invalid traffic and live in fear of losing their AdSense account. There is a better way! We'll show you the best practices to avoid getting ad revenue clawbacks, getting your account banned, and how to protect yourself against invalid traffic.
#5 – Earn an AdSense certification
You'll be able to earn an AdSense certificate when you complete the final exam that you can add to your resume. Show it to your boss, implement the best practices we teach and get that promotion you've been dreaming of!
Do you have any questions about the course? Leave your questions in the comment section below, and we'll get back to you!
Start optimizing your AdSense revenue like the pros! Enroll today!
---
For a quick look inside the course, see the video below: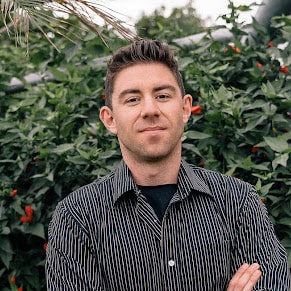 Kean Graham is the CEO and founder of MonetizeMore & a pioneer in the Adtech Industry. He is the resident expert in Ad Optimization, covering areas like Adsense Optimization,GAM Management, and third-party ad network partnerships. Kean believes in the supremacy of direct publisher deals and holistic optimization as keys to effective and consistent ad revenue increases.