This post was most recently updated on January 18th, 2023
Google's ad network, AdSense, is a market leader in ad monetization. Almost every successful publisher uses AdSense, or at least starts with it and progresses to Ad Exchange. However, what do you do when you can't use the network to monetize your traffic?
Maybe you didn't get approved for AdSense, or you're busy appealing an account ban for invalid click activity, or you want to load up your ad stack to increase revenues. Whatever the reason, all is not lost. AdSense may be the market leader, but there are many competitors and Google AdSense alternatives that can provide good eCPMs and supplement ad revenue.
We've added our top 10 AdSense alternatives to the list below as used and recommended by our very own ad optimization team. Let's take a closer look at each one of them.
Real Content Network
West Seven Media
Anyclip
Recrue Media
Infolinks
Viewdeos
Epom
Velis Media
Brightcom
Primis
Global Sun
1. Real Content Network
Real Content Network offers publishers a native video and content marketplace. Their network currently contains over 1 billion monthly impressions and is used by many leading publishers. Similar to AdSense, they provide a 100% fill rate and even work with direct and programmatic partners to generate better ad revenues for publishers.
Additionally, they offer premium video content that publishers without video content can leverage. Publishers can even use their platform to create new video inventory from their articles. Publishers have full control over the ads that get served on their site to ensure quality and protect their brand.
Click here to sign up to Real Content Network
2. West Seven Media
West Seven Media works with top tier publishers with a network of over 1 billion impressions of dedicated and loyal users. They help publishers with unique ad inventory optimize their ad stack while offering a fixed CPM rate with a 100% fill rate.
Their team has experience working with some of the top publishers in the industry such as the LA Times and the Wall Street Journal. They focus on providing a great experience for users while using a wide range of ad types from different exchanges and other ad networks.
Click here to sign up for West Seven Media.
3. Anyclip
AnyClip's Luminous X video player helps publishers access direct-sold video ads through an AI-powered video player. It also comes with advanced content targeting and brand safety filtering features.
The Luminous X player uses data to match video content within a publisher's library with the content on publisher websites and while creating amazing experiences for users. If publishers don't have enough video content to showcase, they can gain access to premium video feeds through AnyClip.
Click here to sign up for AnyClip.
4. Recrue Media
Recrue Media's publisher monetization services are managed by Jason Fairchild, the co-founder of OpenX. They offer three main services to publishers which include ad stack consulting, monetization partnerships, and inventory representation.
With ad stack consulting publishers get constant support from the Recrue Media team to optimize their ad stack across different ad types such as display, native, video, and more. With inventory representation, they ensure that publisher ad inventory gets full exposure to various exchanges and private marketplaces – all with the goal of increasing ad revenue.
Click here to find out more about Recrue Media.
5. Infolinks
Info links provide publishers with a one-stop shop to monetize all their traffic from almost any platform with their wide range of ad units. Their algorithm delivers intent-driven ads to users in real time and does so on more than 100 000 websites around the world.
Their ad network currently consists of 240 million unique users, 1.5 billion ad views per month, and the 3rd largest ad marketplace.
Click here to sign up for Infolinks
6. Viewdeos
With Viewdeos, you can access another lucrative segment of digital advertising, video advertising. Through the Viewdeos video ad network, you can gain access to premium video ad inventory. You can also create video inventory with your content and further increase engagement and page views from users.
Viewdeos also helps publishers increase their ad revenue by monitoring best performing ads and increasing engagement with better targeted native video ads.
Click here to sign up for Viewdeos.
7. Epom
The Epom ad network helps a wide range of publishers monetize their traffic, whether websites or apps. They offer monetization options across a wide range of devices and ad formats.
Premium world-famous brands use Epom to advertise, which means that publishers get access to them. They also utilize algorithms that help maximize eCPMs for publishers to ensure that ad revenues are as high as possible.
You can also expect close to 100% ad fill rates and excellent monetization support.
Click here to sign up for Epom.
8. Velis Media
With Velis Media, publishers get to connect with top agencies and brands through a premium advertising marketplace. They utilize machine learning to optimize ad results for both publishers and advertisers.
Their focus is on mobile and video ad monetization. For mobile, they ensure that relevant ads are served to users of all devices with high CPMs and fill rates.
For video, publishers that have websites or apps can enjoy high conversion rates and great CPMs through their customizable video players and in-stream ads.
Click here to sign up to Velis Media.
9. Brightcom
Brightcom Media is committed to meeting all the publishers' monetization needs. They advise publishers on inventory decisions, content optimization, and more to increase their ad revenue.
Publishers will get access to a multi-channel marketing platform where brand safety is vital. If you're looking for reliable partnerships, trusted inventory, and programmatic solutions at a global scale, Brightcom is for you.
Additionally, they offer competitive CPMs at 100% fill rates, access to premium brands, a long list of ad units, and a dedicated account manager.
Click here to sign up to Brightcom Media.
10. Primis
Primis is another ad network that focuses on video ads and prides itself on delivering them to users at the right time. They focus on providing a great user experience and maximizing RPMs.
They utilize in-view native video ads that are fully customizable to fit any ad unit size while recommending additional videos to maximize distribution. Through contextual matching, artificial intelligence, and audience targeting, videos from the Primis video library are selected to deliver the most relevant video ads.
Click here to sign up for Primis.
11. Global Sun
Global Sun offers publishers access to over 1000 direct advertisers and 50 demand partners using an advanced one tag solution. This simplifies work for publishers while helping them boost ad revenue.
They offer publishers Outstream video ad types through their own lightweight video player that provides additional brand safety features.The video player delivers targeted ads to users. They also show high paying instream ads between content to improve ad revenue for publishers.
Click here to sign up for Global Sun.
Additional AdSense alternatives to consider
Trion
If you have lots of mobile traffic, then you should test the Trion ad network. This network specializes in mobile traffic and monetizing the mobile-driven web.
They help publishers maximize ad revenue while serving ads that offer an excellent user experience that isn't intrusive. They tend to produce CPMs that are 2-3x higher than the industry average and can work with mobile apps of all ranges.
Click here to sign up to Trion.
Media.net
Media.net is often referred to by some as the best AdSense alternative and highest paying option in the industry. This network comprises of both Bing and Yahoo search engines. They utilize a mix of native ads, display ads, and contextual ads to deliver a unique ad experience to users.
Many premium publishers utilize their network, including sites like CNN, WebMD, Reuters, and they offer a programmatic platform with header bidding for more advanced publishers.
Click here to sign up to Media.net and earn an extra 10% in ad revenue for 3 months
DivisionD
Division-D helps publishers generate ad revenue through a variety of cross-platform ad units with little publisher maintenance and non-intrusive ads. Through their network, you'll get access to premium advertiser brands, new and innovative ads, high-level traffic monetization, and excellent customer support.
Division-D's team works directly with ad agencies and brands to connect them to their intended audience. The type of ad units they offer include standard display and video ads and other engaging units such as instream, outstream video, mobile, and audio.
Click here to sign up to Division-D
Conclusion
As you can see, there are many Google AdSense alternatives to choose from. However, AdSense remains one of the best, if not, the best ad network available. It's able to fill more ad space, offer higher CPMs, and produce better results than most other ad networks. Be sure to check out our AdSense course here.
Either way, what works for one publisher, does not necessarily work for another. AdSense could be your highest earning ad network while another publisher gets better results from Media.net. The fact remains that you need to test ad networks, ad layouts, implement header bidding, and more.
All this takes much time, and there are lots of room for error. Why not put your ad optimization in the hands of experts? Let MonetizeMore advise you on ad networks, optimize your ads, and help you maximize your ad revenue.
Sign up for a Premium account at MonetizeMore today!
---
FAQ
What is the best alternative to AdSense?
It is difficult to say which ad network is the best alternative to AdSense as many factors influence a website's ad revenue. These include the geographic location of their traffic, the vertical, amount of traffic, the device used, advertiser competition, and much more. It is best to test different ad networks, as mentioned on our list such as Real Content Network, Trion, Media.net, DivisionD, Infolinks, Viewdeos, Epom, Velis Media, Brightcom, and Primis. The alternative that is best for your site depends on the particular characteristics of your site. You should check the descriptions of each ad network alternative to identify which is best for your site.
Which ad network pays the most?
Again, it is very difficult, if not impossible, to say which ad networks pay the most or offer the best rates as it depends on a variety of factors. AdSense, Google Ad Exchange, and various others tend to pay high rates. It's best to test different networks and see which provide you with the best results. Alternatively, MonetizeMore can help you join the ad networks that have brought our customers the best results, depending on your website profile.
Can I use other ads with AdSense?
Yes, you can run other ads with AdSense.
Can I use two AdSense accounts on one site?
You are not allowed to have more than one AdSense account. You can, however, have one AdSense account as an individual and another as a business. Find out all the details here: https://support.google.com/adsense/answer/9729?hl=en
Does Google AdSense work on free websites?
Yes, on most free website platforms, you are allowed to place the AdSense code and monetize your blog. Be sure to check with your free website provider whether you are allowed to monetize your blog with AdSense or not. Remember, AdSense is free to join. You can monetize your blog with AdSense ads as long as it meets the requirements and does not violate policies.
Which ads pay the most AdSense?
It depends on many factors such as ad location, content, traffic geography, etc. However, these ad sizes are known to perform the best such as Vignettes and auto-ads.
How much does AdSense pay per 1000 views?
Revenue per 1000 AdSense views vary between publishers but generally range between $0.05 - $150. Ad RPM is contingent on ads per page, CTR, traffic quality, vertical, user demographics and several other factors.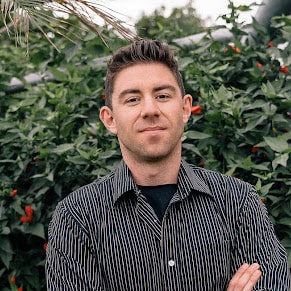 Kean Graham is the CEO and founder of MonetizeMore & a pioneer in the Adtech Industry. He is the resident expert in Ad Optimization, covering areas like Adsense Optimization,GAM Management, and third-party ad network partnerships. Kean believes in the supremacy of direct publisher deals and holistic optimization as keys to effective and consistent ad revenue increases.