This post was most recently updated on July 27th, 2021
Google has announced a delay in their plans to deprecate third parties cookies in order to give publishers and advertisers more time to investigate and implement alternatives.
Why are third-party cookies being withdrawn?
Google feels that the amount of user data that has been collected by cookies, both historically and on a day-to-day basis, has eroded trust. In their press release, they quote a survey by the Pew Research Center that found 72% of people felt that 'almost all' of their online activity was tracked by tech firms or advertisers, and 81% felt that the risks of having this data being stored outweighed the benefits.
Google has found that widespread blocking of cookies by a significant proportion of users has led to advertisers and their developers using other techniques that are potentially more invasive, using identifiers on their browsers to 'match' behavior in one place to behavior elsewhere. This cannot be cleared or deleted in the same way as a cookie, giving users less control of what is stored about them.
On the other hand, the easy and blanket blocking of cookies drastically reduces the effectiveness of online targeted advertising, leading to reduced ad spends and lower revenue for publishers. This in turn impacts their ability to create new content and display it in new formats, what Google calls the 'vibrant web'.
What are the alternatives to third-party cookies?
According to Google, other tech firms are developing direct replacements for cookies that identify users. Google has committed not to track individuals across the web or use trackers in their products, and instead use APIs that prevent tracking but still provide targeted results for advertisers.
Advances in technology have made the tracking of an individual user (via cookies) unnecessary, as enough information can now be gleaned about a user to make targeting more accurate.
Direct relationships will also become more critical, as consumers can and do engage with brands directly when they are interested in a product. Google intends to invest in technology that makes this interaction easier and safer.
In 2020, Google announced their 'Privacy Sandbox', a test and development space where ideas could be explored, such as the aggregating of user data to hide individuals and making more identifiers able to be stored on the user's device only rather than on the web. At this time, Google hoped to phase out third party cookies within 2 years.
Why the new delay?
According to a recent blog post by Google, the company realized that its initial plans to remove support for third party cookies across its products did not allow enough time for development and regulatory approval, as well as consultation with users and the public, and addressing any concerns with new technologies.
Specifically, 4 proposals for delivering relevant ads are in the trial stage, and Google now expects to have some or all of those developed by the end of 2022, to potentially allow third party cookies to be removed in 2023. There will be a delay in between the implementation of these new technologies and the deprecation of cookies to allow the industry to migrate their services and platforms, and for regulators to assess the impact of the changes.
Conclusion
Adapting is part of the programmatic industry, and with access to a Google Certified Publishing Partner, you always stay put and keep your ad revenue safe. If you currently don't have a monetization partner, make sure to subscribe to MonetizeMore. We have helped many publishers to achieve their ad revenue potential, and we are a Google Certified Publishing Partner with a team ready to assist you! Subscribe now!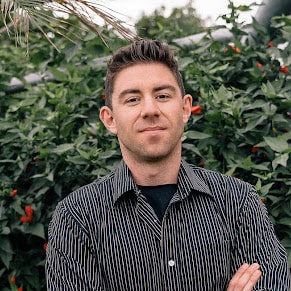 Kean Graham is the CEO and founder of MonetizeMore & a pioneer in the Adtech Industry. He is the resident expert in Ad Optimization, covering areas like Adsense Optimization,GAM Management, and third-party ad network partnerships. Kean believes in the supremacy of direct publisher deals and holistic optimization as keys to effective and consistent ad revenue increases.