This post was most recently updated on August 19th, 2022
In the world of digital advertising, Google Analytics and Google Ad Manager play a significant role. They represent a publisher's core resources to measure site performance and progress.
Keeping track of the pageviews and impressions will enable you to identify critical areas that need modification. This will help you as a publisher create a more efficient website with tools such as audience targeting, ad placements, etc. Therefore, understanding how these concepts work is vital to maximizing your advertising revenue.
DFP is an ad server where ad management and reporting metrics can be generated such as clicks and ad impressions.
An impression is the most basic variable and represents a view on your website. Impression counting in DFP represents the number of times that an ad serves on the user's screen.
It could mean showing an image, text, or a video advertisement. Each time a user loads a page and the ad appears it counts as one impression.
GA (Google Analytics) on the other hand is a tool the enables you to gauge a website's traffic and determine the source thereof. One of its functions is tracking pageviews where it counts the number of times a page with an ad has been displayed on the user's screen.
When a unique user visits one of the pages on your site, it counts as one pageview. If a user were to load the same website 30 times on random pages of your site, that would register 30 page views in google analytics.
To determine the average pageviews each user generates, take the total number of page views, and divide it by the total amount of unique users.
In most cases, pageviews and ad impressions are expected to be the same – but also can differ. Here is an example: abc.com has placed a leaderboard ad in a site's header, and one unique user views the homepage.
This means that abc.com has received one pageview, and the ad has received one impression. The user then navigates to a page where the same ad displays which results in another ad impression and pageview for abc.com.
However, using the same scenario with a specific advertiser who wants their ad to show only on the article page and not on the homepage, the site will then have two pageviews and one ad impression.
One common question is why there's always a discrepancy between google analytics pageviews and DFP impression reports?
Factors to be considered include Javascript loading issues, inventory issues, BOT traffic, integration settings on the site, browser settings, ad blockers, missing iFrame code, and many more.
For more information on discrepancies go here: https://support.google.com/dfp_premium/answer/177405?hl=en
Need a hand from professionals? Sign up for a Starter account at MonetizeMore today!
---
FAQ
Are impressions and page views the same?
No. Impressions refer to the number of times a specific ad is served to a user. Pageviews refer to the number of times a user views a page.
What is a pageview in Google Analytics?
A pageview is when a page is viewed by a user and tracked by Google Analytics code.
How do I see impressions on Google Analytics?
Impressions are meant for ads. You can see page views in Google Analytics. Find out more about impressions and pageviews in the blog post.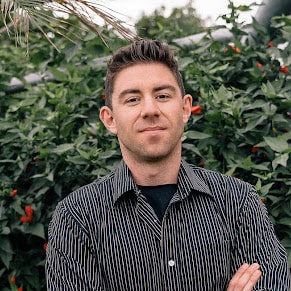 Kean Graham is the CEO and founder of MonetizeMore & a pioneer in the Adtech Industry. He is the resident expert in Ad Optimization, covering areas like Adsense Optimization,GAM Management, and third-party ad network partnerships. Kean believes in the supremacy of direct publisher deals and holistic optimization as keys to effective and consistent ad revenue increases.