Some publishers new to Google Ad Manager are often confused about how to add new ad networks to their account. They might already be running Google AdSense, but want to add more ad networks. Doing this will increase ad inventory competition and lead to higher ad revenue.
Publishers often forget that Google Ad Manager (GAM) is only an ad server. GAM does not directly pay publishers ad revenue. Publishers get paid by ad networks or advertisers that arrange direct deals with them, whether it's a Google-owned network such as AdSense or a third-party ad network.
Here is a list of ad networks that you can consider: https://www.monetizemore.com/blog/the-top-10-ad-networks-for-publishers-2017/
So, how do publishers add new ad networks to their GAM account?
Step 1: Determine which Ad Network you'd like to join. Research the company's track record, feedback, and reviews from other publishers. Make sure they release payments on time, don't serve unacceptable ad behaviors, etc. You can do this by looking them up in Google or through publisher forums.
Step 2: Prepare your site. You might have to undergo an approval process when signing up. Your site needs to look favorable to advertisers to increase your chances of getting approved. For example, it should be easy to navigate and have an acceptable ad to content ratio.
Step 3: Reach out to the Ad Network representative or account manager. Be ready to present data like traffic volume, top geographical locations, device split, average user time on page, ad sizes, and ad formats you run, etc. It will save you time if you create a Media Kit where all this information is readily available.
Step 4: Negotiate. If they offer you a specific price, see if there's any room for a better rate. You can run your AdSense or Ad Exchange report to see how each of your ad units perform on average and use it to benchmark your rates.
Step 5: Be patient. It could take a few days or even weeks for some Ad Networks to process your site for approval. You may want to follow up from time to time to keep things rolling.
Step 6: Sign an agreement or insertion order. All the details of the agreement must be documented and signed by both parties.
Step 7: Once approved, the Ad Network will provide you a tag, or you can generate the tag yourself if the interface is self-service. They will also require that you add their ads.txt lines before going live.
Step 8: Always test first. Don't go live without first testing the tag or creative. See: https://www.monetizemore.com/blog/no-staging-how-to-test-ad-gam/
Step 9: If the test page looks good, feel free to push it live. We recommend running on an impression cap or a small portion of traffic for at least a couple of days to rule out any discrepancies.
Step 10: Monitor performance and watch out for any issues.
Depending on your traffic volumes, you can also consider joining Google Ad Exchange (the premium version of AdSense) and running header bidding. We've written a guide about what to do next when reaching certain traffic thresholds here:
https://www.monetizemore.com/blog/ad-optimization-strategies-reach-1-million-pageviews/
Conclusion
Have you recently started using Google Ad Manager, but you're having trouble choosing which ad networks to add to your ad stack? What about running header bidding and optimizing your ad inventory? It can be overwhelming and time consuming to take it all in.
Why not let MonetizeMore do this work for you? Our ad management teams are experienced in every aspect of Google Ad Manager and can help you maximize your ad revenue without you lifting a finger. Sign up to MonetizeMore today!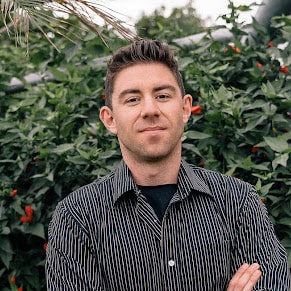 Kean Graham is the CEO and founder of MonetizeMore & a pioneer in the Adtech Industry. He is the resident expert in Ad Optimization, covering areas like Adsense Optimization,GAM Management, and third-party ad network partnerships. Kean believes in the supremacy of direct publisher deals and holistic optimization as keys to effective and consistent ad revenue increases.