This post was most recently updated on August 7th, 2020
When publishers start a website with the goal of monetizing it with ads, content is critical. Building a site that encourages users to interact and return can make or break your project.
Once your site starts generating a few hundred visitors, you start to get excited! The next level to achieve is thousands, tens, and hundreds of thousands, then millions of visitors. What if you've reached the ultimate goal for your site – millions of page views per month? You might be thinking, what's the best strategy to monetize your traffic? How can you optimize your ad revenue?
It's important to note that every publisher is different, and the advice in this article might not apply to all. Below you'll find some tips to consider for increasing your ad revenue and taking your business to the next level.
New and existing ad networks
A lot of publishers start with Adsense or focus on monetizing their traffic with one ad network. When your traffic numbers are small, this isn't such a big issue. As you grow, you'll want to add more competition sources.
You can see a list of the best ad networks for 2020 over here.
If you already have a few ad networks working on your inventory, you could also consider improving your existing deals. With your increased traffic, some of the ad networks might want to increase their bids and caps as the site gains popularity.
Join Ad Exchange (AdX)
We also recommend signing up for AdExchange if you haven't already done so. AdX is the premium version of Adsense, available to bigger brands and usually pay better rates. At a million pageviews (understand pageviews better by reading this blog post), you won't be eligible for your account directly, but you can partner with a third party reseller such as MonetizeMore. We'll help you link your Ad Manager to our Ad Exchange, so you retain control over what runs, and we offer full assistance with setup and optimization.
Header bidding
Alongside Ad Exchange, header bidding is a fantastic way to increase your ad revenues. Our PubGuru header bidding technology involves placing a line of code on your website, which then allows the leading industry partners to run an auction in real-time. The best bid is passed into your Ad Manager to compete with the remainder of your demand sources (including AdX if you have it). The advantage is that this is completed and managed by our systems without the need for daily management. PubGuru also offers a full reporting dashboard so you can monitor the performance of your header bidders alongside your remaining demand sources.
Find out more about PubGuru header bidding here.
Page layouts and ad formats
As your site and traffic volumes grow, the opportunity for non-standard ads, video advertising (instream and out-stream), and enhanced ad layouts grow. You can enquire what opportunities your ad network partners have to offer and what rates they will give. We've designed some sample layouts below for both mobile and desktop.
Take a look at them below. Feel free to download the images and use them to optimize your layouts.
You can see that on the desktop layout, the user is presented with a top leaderboard ad and a rectangle ad in the sidebar. Maximizing valuable above the fold inventory without overwhelming the user, or risking a Google violation is critical.
As the user scrolls, another ad unit appears as the previous one disappears, meaning the user isn't overwhelmed with ads. Simply adding more and more ad units is not the way forward! Similarly, on mobile, always make sure that the ad density on the screen is less than 30%.
In terms of other formats, we've found good results with sticky ads (also known as anchor ads). Outstream video ads are also a great option, and provide strong RPMs; you can read our guide to video advertising here.
Conclusion
These are just some ad optimization tips you can implement. Don't discount them as they can be very effective! If you're not sure what to do next to increase your ad revenue, let MonetizeMore help! With our ad ops teams and ad technology, we'll help you take your business to the next level! Sign up today!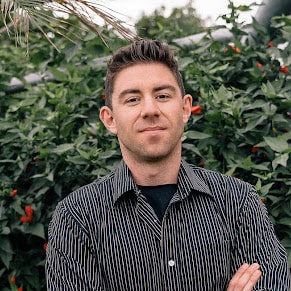 Kean Graham is the CEO and founder of MonetizeMore & a pioneer in the Adtech Industry. He is the resident expert in Ad Optimization, covering areas like Adsense Optimization,GAM Management, and third-party ad network partnerships. Kean believes in the supremacy of direct publisher deals and holistic optimization as keys to effective and consistent ad revenue increases.