This post was most recently updated on January 20th, 2021
¿Qué son los anuncios de reserva?
Cuando Google no puede recibir ingresos por un anuncio, no lo muestra. El hecho de que Google pueda o no mostrar un anuncio depende de su capacidad para servir un anuncio segmentado basado en los atributos del usuario y la página visualizada. Si ningún anunciante tiene una oferta apropiada, entonces Google opta por no mostrar el anuncio. Los anuncios de reserva para Google AdSense serán los que se muestren cuando AdSense sea incapaz de presentar una impresión de anuncios que se pueda monetizar. En este caso, usted tiene 3 opciones para sus anuncios de reserva:
     

Mostrar un espacio en blanco.

     

Mostrar anuncios de otra URL.

     

Rellenar el espacio con color sólido.
Las opciónes #1 y #3 lo dejaran con una impresión de anuncios que no genera ingresos y menos dinero del que podría estar produciendo. La opción #2 es la más inteligente.
¿Para qué se utilizan los anuncios de reserva?
Los anuncios de reserva se utilizan para obtener aquellos ingresos por impresiones que su red de anuncios inicial (Google) no pudo recibir. Para sacar provecho de éstos, usted debe estar registrado en otra red de anuncios. Vea las sugerencias a continuación si todavía no se ha registrado a una red de anuncios publicitarios distinta a Google.
Recuerde, si usted trata de configurar Google AdSense o Ad Exchange como respaldo una de la otra, el anuncio no se mostrará, ya que esto estaría en contra de las condiciones de servicio de Google. Si desea recibir ingresos por el 100% de su tráfico y su primera red de anuncios es AdSense o Ad Exchange, es muy importante que utilice anuncios de reserva de otra red.
¿Cómo configurar un anuncio de reserva?
     

Regístrese a una de las redes de anuncios sugeridas al final del artículo o use alguna red con la cual ya esté familiarizado, que no sea Google.

     

Cree las etiquetas de anuncios en esa red o solicítelas a su representante de anuncios.

     

Abra un documento de texto y coloque en él la primera etiqueta.

     

Guárdelo usando como nombre la dimensión en píxeles del tamaño de la etiqueta del anuncio (ej. A una leaderboard se le llamaría: 728×90) y añada .html al final del nombre (ej. el nombre de su archivo sería: 728×90.html).

     

Asegúrese de que al guardarlo sea en formato "Todos los archivos" y no en algún otro como "Documento de Word 97".

     

Repita los pasos 3 –5 para cada etiqueta de anuncios de reserva que desee implementar.

     

Abra su cargador de FTP o lo que prefiera utilizar para subir archivos a su servidor web.

A nosotros nos gusta usar Coffee Cup FTP.

     

Cree una nueva carpeta llamada "passbacks" en el directorio principal de su servidor. (Recuerde, los anuncios de reserva y passbacks son lo mismo).

     

Suba los archivos .html a su servidor en la carpeta "passbacks".

  

Al usar los ejemplos descritos en los pasos anteriores, usted debería ser capaz de ver los anuncios passback asi como en la estructura de la URL a continuación.
      http://www.insertwebsitenamehere.com/passbacks/728×90.html
  

Revise cada link y asegúrese de que se muestre un anuncio en cada página. Puede inspeccionar el código fuente (Ctrl – U) para cerciorarse de que la etiqueta esté en su respectivo lugar.

  

Una vez que haya validado los links, usted podrá implementar la URL de los anuncios de reserva por detrás de sus unidades de anuncios relevantes.

  

Asegúrese de incluir todo en la URL, incluyendo el http://

  

Si está usando Google Ad Exchange por medio de MonetizeMore, simplemente envíe los URLs de los anuncios de reserva a su representante de ventas y él los implementara por usted.

  

Listo!
Lecturas relacionadas:
MonetizeMore es un líder en la industria de la monetización de anuncios. Contáctenos para una consulta GRATIS.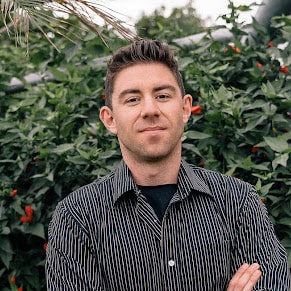 Kean Graham is the CEO and founder of MonetizeMore & a pioneer in the Adtech Industry. He is the resident expert in Ad Optimization, covering areas like Adsense Optimization,GAM Management, and third-party ad network partnerships. Kean believes in the supremacy of direct publisher deals and holistic optimization as keys to effective and consistent ad revenue increases.