This post was most recently updated on January 18th, 2023
Ever stumbled across the Display Lumascape before as a publisher? I'm sure you must have heard about the Display Luma.
It has become extremely popular recently and is now in high demand by various companies in the advertising space.
At first glance, it seems like Pandora's box but it is simply a digital map that classifies each and every entity in the ad tech ecosystem.
Having emerged from its roots, the programmatic ad tech sector has greatly evolved into an ecosystem in itself. The display Lumascape is based on the supply chain model comprising of various parties.
With so many parties coexisting together in the supply chain, it becomes complicated to distinguish between them.
That is exactly what the Display Lumascape wanted to accomplish for publishers, marketers, and other parties involved in the ad tech space.
The Display Lumascape is also known as the Luma Landscape.
The Display Lumascape or Luma landscape is the map consolidating various parties coexisting in the ad tech wonderland depending on their functions.
Terry Kawaja is the brain behind the whole masterpiece.
As an ad tech banker, Terence Kawaja assembled the ad-tech industry map in 2010 together with Nick Macshane (CEO of Progress Partners) and named it the 'Display Luma Landscape'.
Despite looking all congested, the Display Lumascape garnered insane popularity as it brought order to the chaos while organizing the ad tech industry categories.
The Lumascape is able to declutter the ad tech arena to an extent by categorizing the various parties involved to its' respective niche categories.
In order to get the best out of the Lumascape, you need to intricately understand each of its categories.
This is the only guide you need to understand the Display Lumascape and all the various parties in it.
MonetizeMore as an Industry Standard publisher tool in the Lumascape
MonetizeMore dominates the 'publisher tool' category in the Lumascape by providing premium advertising yield to its publishers since 2010 through PubGuru header bidding technology, Traffic Cop, and much more.
We are always on the verge of upgrading our existing AdOps services and products to always over-deliver from what we promised.
MonetizeMore's main priority is to power up publishers with the world's most advanced advertising technology.
As a publisher, all you need to do is focus on your content and we'll do the rest of the heavy lifting when it comes to supercharging that ad revenue to the next level.
Related Read: https://www.monetizemore.com/blog/how-publishers-3x-ad-revenue/
Display Lumascape's Branches
Display Lumascape's components are as follows:
Agency Trading Desks (ATD)
Demand-Side Platforms (DSP)
Ad Servers in Display Lumascape
Measurement and Analytics
Data Management Platforms (DMP)
How do Agencies fit in the Display Lumascape?
Although most people know what an agency is, an agency is a company that creates, places, and buys media on behalf of the Marketer.
The vast majority of publishers do not work directly with agencies anymore. There's a chance that an agency might partner with you for larger campaigns if you are a big digital pub.
Most of these parent companies like Merkel, IBM, WPP, etc are huge multinationals with hundreds of thousands of employees.
Publishers' Perspectives:
With more and more enterprises moving their marketing in-house, a debate among publishers is emerging about the value of these parties.
With the increasing demand for branded content that has the potential to go viral any day, publishers are able to tweak their offerings & triple their ad revenue.
They act as global agencies by handling everything from branding through media buying to creative development.
There are also smaller ad agencies in the Programmatic Advertising Ecosystem that target digital-only media and service small businesses.
Key Companies:
Top Agency Companies: WPP, Omnicon Group, Dentsu
Creative Agency: GREY, Epsilon, The Richards Group
Digital Agency: Rosetta, Deloitte Digital, Gale
Media Agency: Novus, Kepler Group, Camelot
Marketing & Data Services: Wunderman, web.com, Reprise Media
Public Relations: Mitchell, Cohn & Wolfe, Weber Shandwick
WTF is Agency Trading Desks (ATD)?
Agency Trading Desks (ATDs) are the programmatic publishers' marketplace.
These companies are basically the programmatic variants of ad agencies with a twist. They provide a better service for consumers compared to generic ad agencies.
They have their own proprietary technology and they sell it as an add-on to your existing advertising platform or in some cases, they build their own platforms.
The most important thing about them is that they are not just selling ads but also data. This means that you can get more information from each impression than if you were running ads on Google AdWords or Facebook.
This data includes things like:
Demographic information such as age, gender, location, etc.
Companies in this branch offer services or marketing technology to their partners and clients.
Ad agencies face the same challenges that agency trading desks face, however, agency trading desks have begun offering a variety of supplementary products in order to maintain their relevance among their audience segments.
ATDs exist independently or as subsidiaries to larger ad agencies like Publicis Groupe, Dentsu, etc.
Publishers' Perspectives:
Due to their lack of PR power or voice, agency trading desks often end up taking a lot of the blame for the advertiser dollars that are siphoned from publishers.
The "ad tech tax" is actually the result of multiple parties and every bid placed on a publisher's page is potentially subject to a number of intermediaries based on the various relationships between advertisers and publishers when an ad Impression appears to a visitor.
Key Companies: XAXIS, CADREON, IMPAQT, accuen, Varick Media Management
Creative Optimization
Creative Optimization helps marketing teams test and tweak high-performing creatives & marketing campaigns. The need for ads that don't look like conventional ads is often called for in the ad tech arena.
This is where creative optimization is helpful as it aims to provide that level of authenticity. With creative optimization, you can constantly test high-performing creatives and replicate them to boost conversions and sales.
For instance: A prospect is interested in buying a course, he/she adds details but forgets to checkout. Creative Optimization can assist in retargeting these leads with specialized or quality ads enticing the customer to checkout.
Publishers' Perspectives:
Creatives are usually the exact image of the display ad itself. Pubs need to regularly test 3-5 CTAs on a weekly basis with different audiences. Then they can scale up the tagline or discount for other potential customers.
In theory, more engaging and relevant advertisements are better for both visitors and publishers. You would ideally want these creatives to be effective for your advertisers.
Key Companies: AdExtent, MIXPO, Dynamix, ADISN, adroit, Snap ads
Retargeting & Contextual Advertising
Retargeted ads are the ads that follow you around online you see once you engage in a certain product or service until you checkout.
Retargeting is similar to contextual advertising. With contextual advertising, prospects see ads based on their online behaviors and internet search history. With cookies soon to become unsupported, contextual retargeting will help publishers focus on relevant ads only.
Publishers' Perspectives:
For publishers, this is currently the most popular form of personalized ads since you can target a user with ads based on past interest or behavior. Publishers can make use of retargeting strategies to bolster the relationship between their users and the brand.
Key Companies: dotomi, criteo, buysight, AdRoiL, mediaFORGE
Privacy/Verification in the Lumascape
Privacy and verification vendors cover things such as consent modals and a variety of other things that verify something on one side of the fence (allowing publishers to verify/test something for advertisers).
Normally, a third party is doing this on behalf of the publisher or advertiser.
Ad Ops professionals heavily rely on verification and privacy technologies as part of their daily rituals. The main priority for AdOps nerds is to ensure that the publisher chooses the right targeting for the ad.
The ad won't be served if a page doesn't meet standards. Other stakeholders involved in the privacy & verification space help publishers with billing & reporting procedures.
Every detail from invoices to campaign IDs is pulled out. Each ads tag is validated to ensure they are virus-free and don't have any covert  SQL injections.
Also, they ensure that advertisers are following the publisher's ad specifications and notify consumers when they are being served ads that were discovered through interest tracking.
Publishers' Perspectives:
Privacy and Verification are becoming increasingly important for publishers due to regulations. Sadly, publishers do not get much benefit from them.
Privacy regulations, requests for verifications, consents, and other forms of 3rd party measurement require publishers to bloat page load times and detract from visitors' experiences.
Key Companies: ADXPOSE, TRUSTe, privacychoice, Ad-Juster, GHOSTERY
A Few Good DSPs
A DSP (Demand-side Platform) is an arrangement that allows buyers of ad inventory to control multiple ad exchanges and data exchange accounts through a single interface.
With Demand-Side platforms, you can design campaigns, select a date, target the specified niche, & set the final prices easily.
By bidding and buying inventory for publishers in real-time, marketers are able to acquire inventory for publishers on the demand side.
Most businesses are trying to go viral through social media platforms. For example, TikTok
Small scale publishers often specialize in one type of media, such as mobile, native ads, or video.
Publishers' Perspectives:
DSPs work with various publishers & media companies in the video, display, and mobile departments.
When you go to a conference as a publisher and you talk to a vendor, chances are they're a DSP and they're going to tell you the latest and greatest targeting and ad inventory options they provide.
Key Companies: Google, invite media, amazon advertising, theTradeDesk, dataxu.
Media Planning & Attribution
Media Planning with digital attribution modelling is crucial for thriving in the online advertising industry for publishers and display advertisers.
Media planning and Attribution Modelling are advanced analytics platforms that help pubs build a better picture of their customers, and analyze where their media planning thrives the most.
In digital media, there has been a long-running argument about how to allocate credit for online conversions if a consumer saw an ad multiple times.
Having the credit divided in a fractional manner via multi-touch attribution is complicated, but theoretically enables better campaign optimization.
Publishers' Perspectives:
This is good for publishers, whether cookies are used or not because you can highlight the value you provide to brands.
As publishers think about their audiences, they should ask themselves, "What kind of content would help them understand who we are better than anyone else could?"
Even though cookies & visitor tracking are essential to advertisers for targeting, digital attribution is still better for publishers than just about every other advertising tactic out there.
Key Companies: MarketShare, M-FACTOR, Encore, ThinkVine, ConversionLogic
Tag Management Solutions
Tags are code snippets used to track display ads, conversions, and monthly visitors. Tags are easily comprehensible for publishers who are in the tech niche but are hard to understand for pubs that barely know how to code.
No worries; tag management saves the day here. Companies offering tag management services consolidate all 3rd party code snippets making them easily accessible and editable.
You can also instantly adjust your site's tags, implement new tags, and set parameters to tags via tag management solutions.
Publishers' Perspectives:
Tag management acts as an ad server for vendor tags and allows publishers to manage when vendor tags serve, how frequently they should serve, in what order of priority, and the duration.
In this way, the tag management system is the only technology you need to place in the source code, and the ad operations team within the company can place or remove anything they want.
Key Companies: TagMan, Tealium, ensighten
Measurement & Analytics
Publishers value metrics such as viewability since they aid in monitoring ad performance and audience numbers. You can easily understand user behavior with the data collected about their search history, interests, traffic spikes, etc.
As a publisher, you can boost your earnings and enhance UX by regularly analyzing these metrics. With the imminent demise of cookies, first-party data is predicted to become even more important for publishers.
When it comes to monthly traffic checks and audits, Google Analytics is the most popular tool.
Publishers' Perspectives:
Measurement and Analytics are really helpful for publishers in scrutinizing their traffic, visitors, and audience. By far, content analytics that is paired with revenue provide the most value to publishers.
Google Analytics 360 has some of this functionality but is more on the expensive side. In addition, script-based analytics have multiple drawbacks that many publishers are seeking to bypass.
Key Companies: Omniture, WebTrends, Nielsen, moat, meta markets
Data Management Platform Solutions
A DMP vendor manages, stores, and organizes data for publishers, advertisers, and marketers. Data management platform solutions are used by publishers for organizing first-party, second-party data, and third-party data.
Post that, you can use this compact data for precise audience targeting. Data aggregators also work similarly to DMPs in this case.
Publishers' Perspectives:
People are increasingly concerned about what happens to their personal data and publishers are consequently being regulated more and more.
You currently need to be able to handle the data you collect and check if there's an established chain of custody for how you obtained the data. You need to make sure that you can keep an eye out for your audience and their needs.
Key Companies: Circulate, grapeshot, Lotame, eyeota, LiveRamp
Data Suppliers
Like data aggregators, data suppliers trade data with third parties. Data Privacy is crucial these days with the death of third-party cookies.
The public's perception of data privacy keeps changing every quarter with the ever-changing privacy policies coming from Apple and Google.
Your best asset as a publisher is the ability to establish an intimate connection with each one of your readers.
Publishers' Perspectives:
This data is not overly relevant to publishers, and they should be wary of anyone requesting that they share their data en masse: meaning, the real user info, pixels, tags, etc.
Publishers can benefit from such services by learning from past mistakes and targeting audiences within their niches respectively. Since user privacy policies keep updating on a quarterly basis, data suppliers and data aggregators are under scrutiny 24/7.
Key Companies: Epsilon, Equifax, Infogroup, Netezza, MasterCard
Ad Exchanges
An ad exchange is where there are lots and lots of ad networks and ad demand sources competing in a real-time auction (RTB, real-time bidding protocol).
Google has shifted from its previous system where advertisers bid for impressions (the number of times their ads appear) to one where they pay per click (PPC).
Publishers' Perspectives:
Certainly, Google AdX is the most relevant platform for publishers, and the first-price change makes scoring more demand sources through header bidding super simple.
AdX is a game-changer for publishers without access to a reseller or their own account.
Key Companies: DoubleClick, OpenX, Facebook Exchange, PulsePoint, Rhythm One.
Ad Networks
The ad networks that have been classified in the Lumascape are as follows:
Horizontal
Vertical
Display
Native
Targeted/AMPs
You have several different types of advertising networks at your disposal, including ones for retargeting ads, sponsored content, and more.
There's no doubt ad networks have a bad reputa­tion for being notoriously difficult to trust. And… there are a lot.
Many people mistake other parties in the ecosystem as "ad networks" when in reality they are aggregators or outsourcers, or even platforms like MonetizeMore (which is an industry-standard platform allowing publishers to access a variety of networks, exchanges, and header bidders).
Some of these networks will do sneaky things like cookie people that are website owners using their ad network to ensure they don't really see what kinds of ads they are showing their visitors.
Publishers' Perspectives:
The above ad networks have helped publishers increase their ad revenue effectively.
Ad networks always ensure whether publishers are able to sell their ad space at the highest price when it comes to programmatic media buying.
It serves advertisers in a good way, providing them with the best inventory as well. In a nutshell, ad networks are a significant aspect of the ad-tech arena and have simplified  RTB, real-time bidding protocol.
Key Companies:
Horizontal: Yahoo, Bing Ads, Conversant, 24/7 media, smart clip
Vertical/Custom: Evolve Media, ADiFY, Mode Media, Brightcom, martini media
The one with the SSPs
Supply-Side Platforms are publishers' DSPs and have added remarkable value to the programmatic advertising industry.
It is the software system that allows publishers to submit their available inventory to ad exchanges and demand-side platforms.
Supply-side points to the supply in physical advertising space i.e. the space or ad inventory the publisher is offering.
Publishers' Perspectives:
Supply-Side Platforms are publishers' DSPs and have added remarkable value to the programmatic advertising industry. Through Supply-side platforms, publishers easily manage their ad space and serve ads.
Publishers can use these platforms to offer their inventory to ad exchanges, ad networks, and demand-side platforms, thereby facilitating the bidding ad delivery process. Publishers can thereby conduct real-time bidding easily with the help of SSPs and DSPs.
Relatable Read: https://www.monetizemore.com/blog/new-ssp-partnerships-post-auction-discounts-bid-scaling-impact-publishers/
Key Companies: Admeld, Rubicon, Pubmatic, Beanstock, Altitude Digital
Media Mgmt Systems & Operations
Media Management systems aren't overly concerning to publishers and are mainly focused on the advertiser side of the fence with media campaign planning and analytics.
When it comes to media planning and management, advertisers can take advantage of this kind of data analytics. Just like the other companies classified in the Lumascape, companies under the media management systems provide additional services as well.
Publishers' Perspectives:
Be it A.I, data analysis or machine learning algorithms, companies involved in media management systems and Operations can help publishers make strategic decisions regarding their respective operations and media planning.
Key Companies: DDS, telmar, operative, MediaBank, SQAD
Sharing Data/Social Tools for Broadcasting
It is great to integrate social tools into your site if you're a publisher who relies heavily on social traffic and visitors sharing your content.
It is dangerous to integrate social platforms into your site, especially if you are adding 3rd-party pixels. Always be aware of what is on the page that you may not comprehend.
Publishers' Perspectives:
Publishers need to consider social tools as a measured approach. Publishers who earn revenue through social traffic would benefit from social tools, such as podcasts, blogging platforms, Youtube, Spotify, etc.
Platforms like these can be effective in aggregating data from social media channels, which will only aid in effectively targeting your audience and drawing attention.
Publishers should, however, be cautious of the competition stealing user data through social tools. A situation like this would be disastrous for publishers.
If you use any kind of social media tool, be sure about its benefits and who provides them.
Key Companies: Facebook, Twitter, Share This, Add This, tynt, GIGYA
Publisher Tools in Lumascape
There are tonnes of companies and organizations in this box, but you get the idea – it's a broad range of tools and services to help publishers know their business and enhance the monetization of their properties.
Publishers are able to gather valuable information with these privacy vendors' tools, which helps them target audiences more effectively.
For instance, heat maps allow publishers to find out what drives the CTRs (click-through rates) on their landing pages.
Publishers' Perspectives:
A tonne of tools is easily available in the publishers' marketplace which can amplify the value of a pub's ad inventory. Some publisher tools add value while some don't.
Always ensure that you use the right tools that will enhance your ad inventory. Avoid shiny object syndrome at all costs!
Key Companies: MonetizeMore, BuzzFeed, sovrn
Popular Ad Servers (Publisher Side)
An ad server is an advertising technology that both publishers and advertisers use in the Lumascape. Ads servers are used by both sides to control website traffic and online advertising campaigns.
In the modern age, most advertising networks utilize real-time bidding (RTB) protocol for programmatic ads from online exchanges.
Advertisers and publishers will continue to use an ad server for effective delivery or measurement of direct response campaigns regardless of whether they're delivered through an exclusive agreement or not.
Publishers' Perspectives:
Initially, publishers may engage in short-term flings with every ad server out there, but once they pick an ad serv
er that works for them, they get committed to it.
The ad server is at the heart of the entire ad-tech ecosystem. Doubleclick dominates this category as the leader here.
It is undeniable that DoubleClick is the preferred platform for both large and small publishers, but they are not the only choice as Ad Ops professionals might have you believe.
Google Ad Manager (GAM) serves targeted ads on a publisher's website based on user behavior. These companies also store data about their users, mostly related to their browsing history, and monitor how many clicks they receive.
Ad servers are used by a lot of publishers and advertisers for delivering enhanced user experiences and monitoring how users interact with served ads. Apart from Google Ad Manager, Adzerk and OpenX are equally good ad servers.
Key Companies: 24/7 Media, DoubleClick by Google, ADTECH, LiveIntent
Final Thoughts
There you go! A culmination of every category on the Display LUMAscape with some extra sauce on the pros and cons of these advertising technology platforms & parties.
The ad tech arena will only grow and get more complex as it evolves.
Each category adds value to the industry in one way or another, even though on one hand it may appear that there are too many unnecessary parties in the supply chain.
Sometimes, a category may seem exaggerated or extra to your business, but for others, that category will be providing significant value.
The Display LumaScape has calmed down the chaos and confusion around the roles of all these parties in the programmatic ad tech arena to a great extent.
With the help of the Display LumaScape, publishers can keep track of where a company fits in the industry and which ones will work best for their needs.
Sign up and boost your ad revenue with MonetizeMore's all-in-one solution today.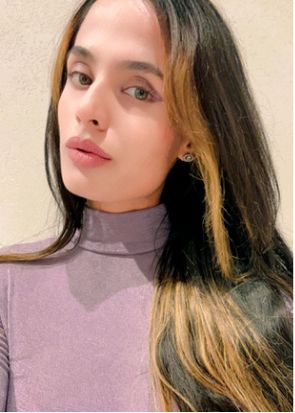 Meet Aleesha Jacob, the #1 B2B AdTech Content and SEO Marketer with over 7 years of experience in crafting data-driven content that fuels conversions for SAAS businesses. Having worked with SAAS companies and clients like BMW and Heineken, Aleesha brings a wealth of expertise. With her unmatched skills in creating compelling content, she helps businesses of all sizes drive more leads & maximize revenue.