This post was most recently updated on September 12th, 2021
With the emergence of Demand Side Platforms (DSP), Data Management Platforms (DMP), and a whole range of buying platforms and tools for programmatic advertising, the lines can often get blurry. If you're serious about growing your publishing brand and considering using programmatic advertising, it is critical that you understand DSP's.
In this article, I'll introduce you to the buying side of the programmatic industry and explain all the complexities of the world of Demand Side Platforms.
What is a Demand Side Platform (DSP)?
Within the vast space of programmatic advertising, DSP companies were created to assist advertisers with buying inventory and simplifying the media buying process with the use of multiple sources.
The introduction of DSP advertising companies into the advertising industry increases efficiency with a self-serve approach to media buying since less human interaction is involved on both ends. With the help of Demand Side Platforms, advertisers can buy ad placements via numerous platforms such as video, mobile, and display.
It's also worth mentioning that Supply Side Platforms exist to support publishers to manage their inventory. If you are completely new to programmatic, it might be worth reading our Programmatic Advertising For Dummies post before moving forward. Most use the Demand Side Platform definition whereas it's a platform that advertisers use to purchase advertising inventory via RTB (real-time bidding).
How does a Demand Side Platform work?
DSP's do not own or transact any ad inventory. Instead, they integrate their systems with ad exchanges and other sources enabling publishers to offer their inventories to advertisers. With a selection of apps and websites to choose from Demand Side Platforms then enable advertisers to purchase ad space within the RTB environment.
Using a range of data settings advertisers get to optimize their campaigns. These data points include user information about platforms used, demographics, psychographics, search query history and more. Advertisers identify the publisher inventory and data points they want to target then place their bid within the DSP platform. If their bid wins the auction, their ad gets served on the publisher's property (web, mobile, video etc).
DSP Benefits
With DSP's advertisers can reach a wider variety of potential ad inventories and have access to precision targeting settings, all of which is only the tip of the iceberg.
It's necessary to keep in mind that not all DSP's are equal or have identical functionalities. Let's take a quick look at some of the overall benefits these platforms present to advertisers.
Real-time Bidding: With RTB, programmatic auctions are used to enable advertisers to bid on advertising inventory in a real-time environment. Through auctions, advertisers can place bids on impressions and almost instantly get their ads shown on publisher websites.
As a result, advertisers have an increased amount of control, can make adjustments to their campaigns in real-time and continuously work to improve ROI without much delay. The added control of this bidding environment lets them make accurate buyer decisions and target the most relevant audience.
Easy management: DSP's enable advertisers to manage buying of ad inventory from multiple data platforms, exchanges and more all with one interface. This saves the advertiser a lot of time as compared to managing each exchange or even publisher relationship separately.
With the integration of multiple ad inventory sources into one platform, advertisers can expect an enhanced targeting experience and increased selection of device platforms for running campaigns.
Enhanced campaign reporting: With Demand Side Platforms advertisers can expect a transparent and sophisticated reporting experience. They will be able to see real-time data regarding the performance of their campaigns across multiple advertising inventory sources.
With brand safety becoming more and more valuable to advertisers in 2019, DSP's can give them peace of mind. When using Demand Side Platform providers, advertisers can have precise control over inventories and websites where their ads are displayed.
Self-service and full-service DSPs
There are two kinds of DSPs available on the market. One type falls within the self-serve category and the latter being an entirely hands-off full-service approach. Both have its pros and cons. Here's a quick look at each:
Do it yourself / Self-service: With this option, an advertiser may decide to manage their campaigns. The benefits involve having full control of your campaigns and not needing to commit a large budget to use the DSP. However, as the saying goes, with great power comes great responsibility.
That's what advertisers have when choosing this option. With self-serve Demand Side Platforms, advertisers need to make decisions about campaign optimization such as bidding, budgets, and targeting.
To have success with this type of platform, the advertiser needs a skilled team of media buyers to manage their account or be willing to learn the ropes. A lot of effort and management is involved in this approach.
Full Service / Managed: To use this type of account an advertiser typically needs to agree to a sizable budget or minimum spend with the Demand Side Platform to have the DSP take control of their campaigns.
An experienced account manager is provided for the advertiser to meet his advertising needs and manage the budget, targeting, optimization, and everything that accompanies it.
For some advertisers, this is the perfect setting since they don't want to spend too much time on the technical aspect of advertising or might not have a team of media experts working for them.
DSPs & Ad Networks – what's the difference?
DSPs can offer many of the same functionalities an ad network does such targeting functions and the option to reach a big pool of potential ad inventories. Most DSPs claim to have an advantage over ad networks since they offer a one-stop-shop for campaign optimization, tracking, etc. all through a single platform. Unlike ad networks, DSPs do not add a margin to the inventory they put available and instead charges a transaction fee. However, some companies might differ.
Some believe that traditional ad networks are dying out to make way for more sophisticated platforms like DSPs.  However, as most elements within the programmatic industry recent development has only lead to both DSPs and Ad Networks improving and widening their service offerings.
Many ad networks have started offering RTB capabilities while many DSPs are doing what ad networks are by buying up inventory and reselling it with added margins. Only time can truly tell, but it looks like the next generation of ad networks have already started to emerge in the form of modern-day platforms.
DSPs and DMPs: a match made in Heaven
A Data Management Platform (DMP) should not be confused with a DSP. They are not the same. The definition of a DMP is a tool or software that gathers information on audiences, also known as audience data, and presents it to different parties within the advertising industry in a useful manner.
The information collected by a Data Management Platform can come from numerous online or offline sources provided by advertisers that get compiled into a single platform. DMP's assist DSP's in providing a better understanding of consumers to advertisers which helps them hone their targeting and optimize towards their eCPM and eCPA goals.
Using Data Management Platforms helps advertisers cut out wasteful spending by targeting their intended audience with much more surety. The accuracy of campaigns is further improved when DSP's communicate campaign performance with the DMP's. Off course, this can only happen when the DSP vs DMP are connected to one another.
Keep in mind that as the programmatic advertising landscape is always changing, improving with more features, it's worth mentioning that some Data Management Platforms may also offer DMP advertising services.
Needless to say, Data Management Platforms are yet another significant part of a well-oiled technology and data-focused advertising machine of the 21st century.
Top Demand side platform companies for 2019
When it comes to the top DSPs which have solidified their presence in the market, is emerging or are brand new it makes for quite an extensive list. I've found an excellent resource on builtwith.com, a website that gathers information on software, tools, and services being used by sites across the internet. Here is the list of the 19 most used and best Demand Side Platform Companies on the web for July 2019 according to Built With. The list is organized by according to the total number of users online.
List of Demand Side Platforms

Name
10k
100k
Million
Entire Web
AppNexus
2,246
11,727
57,143
20,285
The Trade Desk
1,574
7,950
34,210
8,795
MediaMath
1,430
6,379
28,036
6,163
MicroAd
1
14
811
3,377
Turn
934
4,367
14,763
2,019
Efficient Frontier
197
727
2,671
669
X Plus One
172
946
2,401
375
Triggit
4
14
36
373
Adnico
0
1
169
298
ExactDrive
2
9
36
208
Invite Media
25
57
142
165
Brandscreen
1
4
35
153
bRealtime
32
104
243
151
Clickagy
17
70
348
108
Emerse
4
17
42
59
DataXu
17
56
153
8
Accuen
5
11
19
8
AlephD
58
298
851
2
Visible Measures
1
6
34
2
Characteristics of a true DSP
In 2010 Adexchanger released an article called "Not Every Demand-Side Platform (DSP) Is Created Equal: What Is A True DSP?" which lists the characteristics of these platforms. Although an old article, most of the information is still relevant today. Here's a quick run-down on the most important DSP components to be aware of:
–> When using a Demand Side Platform from a self-service point of view, advertisers should have every functionality provided enabled. Having access to an unconstricted platform will help them improve their skillset within their media team.
If campaigns get managed by the DSP, there should not be more features that typically become hidden when self-service is enabled.
–> A DSP must not have any bias towards other businesses be it ad exchanges or any other partnerships. It must be an equal opportunity platform.
–> Transparency is critical which translates to no details being hidden from advertisers. This including pricing, costs, commissions or fees charged for everything.
–> No charges, whether for media or data should be marked-up without the advertiser or agency is made aware of it.
–> When working directly with publishers, there should be no model or revenue sharing from this type of relationship. This will help the DSP remain unbiased.
–> The DSP should never be connected to, run or own a related ad network as it indicates a bias towards that network.
–> DSP's should avoid reselling bulk media to their clients.
Further reading on DSP's
If you want to learn more about the world of Demand Side Platforms, take a look at this three part series from which-50.com called "Putting Demand Side Platforms To The Test."
In this highly skilled and technical blog series, the author took an E-commerce brand from Australia and managed to get four of the advertising industry's top DSP's to run a test to determine which one could deliver the lowest cost per action/cost per acquisition (CPA) and most conversions for a product.
These companies included: AppNexus, MediaMath, DoubleClick Bid Manager and Crimtan. The article provides great insight into the world of Ad Viewability, Ad Fraud and Brand Safety for advertisers as well as provides valuable insight into campaign testing and setup.
Trends for 2018-2019
In early 2016 the CEO of AppNexus, Brian O'Kelley, commented on a Quora.com question stating what he predicted the trends would be for Demand Side Platforms for 2017-2018. O'Kelly has worked in the ad tech industry for over a decade. Here are a few relevant points he made regarding trends and changes to come for the DSP market.
DSPs will move to standardized service offerings/products which will directly correlate to their success within the industry. This includes being able to offer the following:
–> Advertisers should get access to the most widely used inventory source for global regions.
–> All formats need to be supported, at least those that are very popular such as native, video, etc.
–> Reporting must be analytical and provide in-depth information on all primary variables used for targeting.
–> Optimization must be able to be automated.
He argues that this process will result in industry prices going down and many companies trying and marketing new functionalities to stand out from the competition.
Buyers will be much more informed and possess technical skills: O'Kelly states that there will be a shift between buyers/advertisers using DSPs as a service being sold to them to buyers wanting to take over the steering wheel and having an appetite for the technical aspect on programmatic.
He says this shift will happen within the next 3-5 years and it will put much more pressure on the current DSP market to produce results. The pressure might lead to some lower-end companies not making the cut, but is overall a motivating factor for the industry.
The effects of Header Bidding on DSPs
This Adexchanger article "" talks about how DSP ad tech infrastructure is being thoroughly strained due to the influx of impressions that Header Bidding is responsible for.
The requests companies have been receiving have multiplied by abnormal standards. One company called DataXU has seen an increase of 100% compared to its usual 40% of requests due to extensive usage of Header Bidding.
This leads to rising costs for DSPs that must find a solution for this which often means investing more resources into servers or smarter solutions to reduce the number of requests needed to be processed by them. As a result, Demand Side Platforms that can't keep up with the competition, development, and costs will go out of business. Some DSPs have already started reducing their employee capacity.
Conclusion
Although MonetizeMore's focus is helping publishers on the supply side to maximize their income, we strongly advise our partners to understand much of the programmatic industry as possible. Growing in knowledge and keeping up to date with an ever-changing industry is a vital part of a successful publisher's skill set.
Want to know which Demand Side Platforms can help to streamline your ad ops and grow your ad revenue? Get all the help you need! Sign up for a Starter account at MonetizeMore today!
---
FAQ
How does demand side platform work?
A demand-side platform does not create ads or manage inventory or ad space. Instead, they help advertisers who wish to buy ad space connect with publishers who have space available to sell. The platform allows advertisers to buy ad placements across a range of sites without complex human intervention, as the platform matches the requirements of the buyer to the most appropriate seller.
What are the top DSPs?
When this article was published, AppNexus, The Trade Desk, MediaMath, MicroAd, and Turn were the largest, and we list some more in the article along with a resource that tracks these numbers.
What is the difference between DSP and SSP?
Effectively they are two sides of the same coin. They are designed to do similar things. A DSP is used by advertisers to maximize the potential of their ad spend, whereas an SSP would be used by publishers to maximize the potential of their inventory. One is attempts to maximize results for the advertiser (demand side, as advertisers, demand ad space) and one for the publishers (supply side, as publishers, supply the ad space).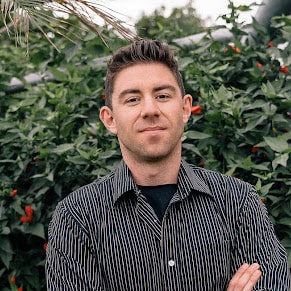 Kean Graham is the CEO and founder of MonetizeMore & a pioneer in the Adtech Industry. He is the resident expert in Ad Optimization, covering areas like Adsense Optimization,GAM Management, and third-party ad network partnerships. Kean believes in the supremacy of direct publisher deals and holistic optimization as keys to effective and consistent ad revenue increases.