This post was most recently updated on January 18th, 2023
New, up-and-coming bloggers and website owners are most likely to monetize their websites through display ads since they are ever trending and easy to use.
Ad design trends keep evolving every six months and it gets hard sometimes to keep up with the countless ad design trends that are shoved into your face all the time.
In order to achieve a 360-degree view of this year's display ad design trends, we gathered data from over half a million designs between the first quarter and the end of the third quarter.
In this blog post, we discuss the 2023 ideal display ad design stats & trends that can level up your ad design game.
Find out below what the hottest trends are in advertising design and which styles will work best for your brand.
1. Most popular ad formats
In order to make your ad design trends in each format, you need a strong structure and layout that is flexible, and you should pay special attention to the sizes that are most effective.
Amongst the most engaging ad format is the MPU, which is a 300 x 250 pixels ad format.
For static ad formats, the same size reigns greatest. 
This ad format is numero uno for GIF and video formats.
It appears square-ish & tends to be embedded in the content.
When someone glances at the MPU while reading something, the main goal is to keep them engaged and make them come back for more.
Related Read: ​​https://www.monetizemore.com/blog/banner-layout-cheat-sheet-top-banner-placements-work/
2. Best ad design types
Amongst the total number of ad design trends, more than 42% were static and 57.9% were animated.
When static banners first became available, people only had access to them as a last resort, but as technology developed and faster internet connections became more widespread, animated display ads became more common. 
The first animated formats were GIFs, followed by Flash and, now animated formats are HTML5.
Animated banner ad designs are engaging substitutes for static banner ad designs that have been effective in boosting clickthrough rates and conversions.
Moreover, around 1.2% of ad designs feature video without sound on while 0.2% of ad designs have audio with no animated or video content.
3. Most used colors for ad designs
Color is extremely important when it comes to ad design trends.
Why?
Colors can psychologically evoke strong emotions to persuade or attract a site visitor to your brand and ultimately grow and build a branded presence.
Users tend to reach for white and black color schemes, closely followed by red and blue.
4. Best font for ad designs
2023's most popular font is 'Roboto', with about a quarter of designs containing the Roboto font.
Google decided to use this typeface as the default for all its in-house fonts of choice after Christian Robertson developed it.
5. Custom Designs vs Templates
The majority of ad designs (about 70%) were created from scratch, and only 31 percent used templates that were already included in the app.
You can lose 50-70 percent of your audience in 5 to 7 seconds if your campaign creative isn't up to scratch. 
Focus on creating more data-driven ad designs.
Creativity is crucial for display ads, so we recommend programmatic ads that feature bold brand imagery, a clear call to action, and fun formats.
6. Should I use stock images or create images from scratch?
To grab the attention of your audience, you should always go for unique or personalized graphics or images. 
Use image and graphic content appropriately.
Never use images & graphics just to fill up your site's space.
Stock images seem to perform only averagely compared to using custom or branded images for ad designs.
The majority of publishers have switched to personalizing their ad designs rather than using dull stock images.
7. Most popular formats for downloads
We examined download events to determine the most popular formats.
Depending on the context, download events can refer to the download of either a single ad design or a design set with multiple ad designs.
Ranking below most popular format for downloads in ascending order:
20% were MP4. 

21% were

HTML

25% were JPG formats
To sum this up, the most popular format for downloads is the JPG format.
Wrap Up
Whether you are creating print ads or social media ads, knowing the relevant trends will keep you a level above the competition.
With the stats and trends we've shared, you can reach your target audience effectively.
The easiest way to monetize your website is to display ads if you're a publisher, especially one who is just getting started.
In terms of general graphic ad design trends, be bold, innovative, and observant of the needs and values of your clients.
Through compelling and original designs, it's more important than ever to listen, engage, and interact with your site visitors.
Despite the fact that there is no such thing as the "best" ad, all of them are great, but not necessarily appropriate for varying target audiences.
You should test various types of ads, and optimize them to best suit your website's niche if you want to make a good profit by displaying ads. 
​​Planning on following these trends?
Sign up to MonetizeMore and let's expand your ad revenue by 36%.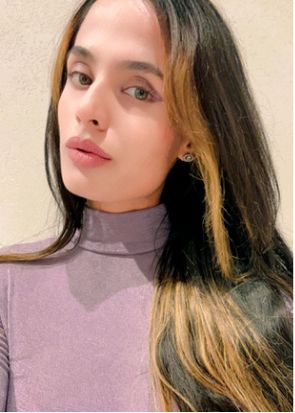 Meet Aleesha Jacob, the #1 B2B AdTech Content and SEO Marketer with over 7 years of experience in crafting data-driven content that fuels conversions for SAAS businesses. Having worked with SAAS companies and clients like BMW and Heineken, Aleesha brings a wealth of expertise. With her unmatched skills in creating compelling content, she helps businesses of all sizes drive more leads & maximize revenue.