This post was most recently updated on August 13th, 2021
HTML or Hypertext Markup Language is a programming language used to display various elements within web browsers. It integrates and often works with other programming languages such as CSS (Cascading Style Sheets) and JavaScript. HTML has been around for decades and has gone through many upgrades, with HTML5 being one of the latest versions.
So what are HTML5 ads then?
HTML5 ads are similar to web pages but in an ad format. Advertisers can create visually appealing, highly creative animated, and interactive ads using HTML5. These ad types can also range in many different ad sizes and work on mobile and desktop devices.
The difference between these ads and standard banner ads is that HTML5 ads require multiple files to display the ad. You can imagine that this could cause speed issues among web users, and for that reason, files included in the ad need to be optimized for fast loading.
There are also many ways to create HTML5 ads, of which Google Web Designer is a popular choice.
Source: https://support.google.com/admob/answer/6185487?hl=en
HTML5 ads and Google Ad Manager
As a publisher, you might work with advertisers and ad networks that want to display HTML5 ads on your site. Even though there is some complexity involved in creating HTML5 ads, trafficking them on Google Ad Manager is similar to regular creatives. When uploading the creative, you only need to select HTML5 ads and upload the required zip file.
Find more information about trafficking HTML5 ads here: https://support.google.com/admanager/answer/7046902?hl=en&ref_topic=7041998.
However, when using HTML5 ads with Google Ad Manager, you need to adhere to the following requirements.
-Most browsers support HTML5, but there might be some limitations to functionality, so it's always wise to test your HTML5 creatives before going live on your site.
-HTML5 creatives must be compatible with SSL to serve HTTPS sites, or else you'll serve blank ads to users.
-There are also specific dimension guidelines as well as click tagging that you can find out more about here: https://support.google.com/admanager/answer/7046902?hl=en&ref_topic=7041998
Conclusion
HTML5 ads can offer advertisers the ability to create unique and interactive ads that, at the same time, can help drive ad clicks for publishers. Want to find out more about the different types of ads publishers can use, which work the best with Google AdSense, Google Ad Manager, and when to use them?
At PubGuru University, we teach publishers to master their ad inventory like the pros! We've created three amazing over-the-shoulder video courses about AdSense, Google Ad Exchange, and Ad Manager, showing publishers the same techniques we use to maximize ad revenue for our publisher partners.
Enroll today and get all three courses for a special one time deal of $199!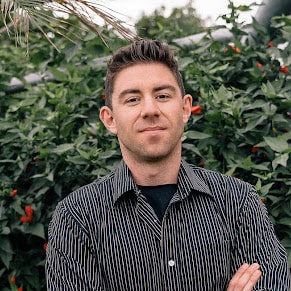 Kean Graham is the CEO and founder of MonetizeMore & a pioneer in the Adtech Industry. He is the resident expert in Ad Optimization, covering areas like Adsense Optimization,GAM Management, and third-party ad network partnerships. Kean believes in the supremacy of direct publisher deals and holistic optimization as keys to effective and consistent ad revenue increases.