This post was most recently updated on January 18th, 2023
One of the most common Google AdSense rejections has to do with its copyright clause. In fact, you may have been turned away from Google's AdSense program without even realizing you were in violation of their copyright clause. "After all," you think, "I'm not distributed pirated content! What's the deal with this rejection?!"
To clear up some confusion about copyright violations with Google AdSense, Google has produced a short minute-and-a-half long video. It's a fun, animated clip intended to illustrate the three most common reasons for receiving a copyright violation. Take a look at it if you've ever had any questions about Google's reasons for rejecting based on copyright grounds.
According to the video, the three most common reasons for AdSense rejection based on copyright are: distributing copyrighted content, displaying other peoples' content with frames, and linking to copyright-violating sites. Let's explore these three in greater detail.
Become an ad ops guru with PubGuru University! Get access to our School Of AdSense, Ad Exchange, and Google Ad Manager courses for only $199! Click Here To Enroll Now
Distributing copyrighted content
Let's get the most obvious one out of the way: don't even think about distributing copyrighted content if you want to run Google AdSense or Ad Exchange on your site. This includes repurposing others' articles, hosting copyrighted music, or distributing copyrighted ebooks. A good rule of thumb: if you don't have the legal right to sell something, then you don't have the legal right to run ads on it or monetize it using Google's product. Google wants to maintain the value of its ad products, and if they allow people to run ads next to copyrighted content, then they'll fail at this mission.
If you want to run Google AdSense ads on your site, then you should first remove all copyrighted content from your site.
Framing others' content
If you put a frame around other people's content and then tried to put your own Google ads around their content, then you are engaging in an activity that's aptly called "framing". While this is certainly less subtle and obvious than explicitly slapping others' content right on your servers, it's still not allowed, and Google will notice. If you link to a YouTube video, make sure you are properly embedding it — and that you have a right to embed it on your site at all.
Linking to sites that violate copyright law
Did you know that you can even be turned away from AdSense if you only link to sites that violate copyright? Many don't. Some sites are obvious about linking to copyrighted content, acting as mini search engines intended to help find copyrighted content. Many other webmasters, however, unintentionally violate this rule. Carefully consider each site that you link to. These outbound links could affect your site's reputation and stand among ad networks like Google AdSense.
Just double-check all of these points and you'll successfully avoid this type of rejection. And if you are in violation of these conditions and have been turned away from AdSense, just fix the mistake and reapply. AdSense and Ad Exchange can be lucrative monetization tools; don't blow it just because you've accidentally linked to a copyright-violating piracy site.
Need help with AdSense related issues? Are you having trouble optimizing your ad revenue? Let MonetizeMore help maximize your ad revenue. Sign up for a Premium account at MonetizeMore today!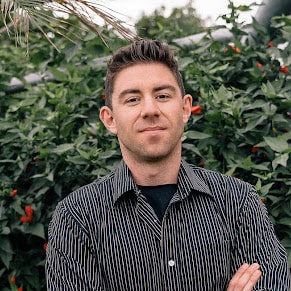 Kean Graham is the CEO and founder of MonetizeMore & a pioneer in the Adtech Industry. He is the resident expert in Ad Optimization, covering areas like Adsense Optimization,GAM Management, and third-party ad network partnerships. Kean believes in the supremacy of direct publisher deals and holistic optimization as keys to effective and consistent ad revenue increases.