This post was most recently updated on September 19th, 2019
Being a publisher is not an easy job. It requires a lot of hard work, patience, and knowledge of how the whole virtual world works. So let's start with how AdSense works. Knowing Google policies can help save you from a lot of trouble. Remember: Sites that don't meet Google's guidelines may be removed from the search index and have AdSense ads disabled and I am pretty sure you don't want that to happen.
To give you an idea of what are the Webmaster Quality Guidelines for AdSense, it is a list of dos and don'ts for publishers participating in the AdSense program. These guidelines include design and content, technical guidelines, and quality guidelines.
Google has specified the top 6 violations that most publishers commit:
1) Placing excessive, repetitive or irrelevant keywords in the content or code of web pages.
To give you a clear idea of what is not allowed, see the example below:
2) Hidden texts or hidden links.
Anything hidden from your readers that redirect them to ads when they accidentally click on them is not allowed.
3) Having "doorway" pages created just for search engines, or other "cookie cutter" approaches such as affiliate programs with little or no original content.
Related Read: Google's Warning to Affiliate Publisher Sites
4) Putting deceptive or manipulative content on your site in order to improve your site's search engine ranking – i.e. Blackhat SEO techniques.
5) Creating subdomains or domains with duplicate content
Your content should be original and must not appear on other sites.
6) Having gibberish content on your site.
Who even wants to read a page with nonsense content? Always provide your viewers with information-rich and useful content.
You can check the full details of Google's Webmaster Quality Guidelines here: https://support.google.com/webmasters/answer/35769#3
A word of caution
Let's say your AdSense ads got disabled from ad serving due to policy violations. You can go over each page and review it based on the guidelines above. Once you found the violation on your page, remove it immediately or make the necessary actions.
This is usually spelled out in an email sent by Google: Adsense Warning. Don't worry, you can always send a site reconsideration to Google once you have updated your site. This site reconsideration will serve as a notice to Google that you have made changes and they can review it again. It would take a few days to get a response from Google if its either rejected or approved.
If you don't know where to start, you can contact us. Monetizemore screens your site for Google-compliance and we can give you recommendations on what changes you should make to enable ad serving again. We have helped a lot of publishers who got their AdSense disabled and appealed successfully. Speak to us today if you need help.
---
Related Reads: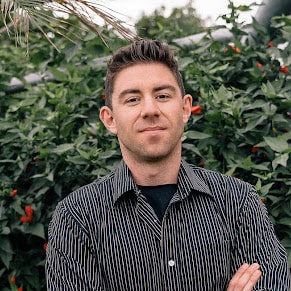 Kean Graham is the CEO and founder of MonetizeMore & a pioneer in the Adtech Industry. He is the resident expert in Ad Optimization, covering areas like Adsense Optimization,GAM Management, and third-party ad network partnerships. Kean believes in the supremacy of direct publisher deals and holistic optimization as keys to effective and consistent ad revenue increases.