To successfully make money from Google AdSense as a publisher, you need to know and understand all the AdSense rules! In this article, we'll give you an overview of all the AdSense policies you need to be aware of and share useful resources to help you along the way.
A few rules from MonetizeMore
Before we dive deeper into the rules set out by AdSense, we thought we'd give you a quick rundown of some of the best practices we share with our publisher partners.
-Always make sure you comply with all AdSense policies (more on this below).
-Set your ads up to be highly viewable with at least 70% viewability.
-Only publish quality content that will help keep your users engaged and increase time spent on your site.
-Do go overboard with ads. You need to have a fair balance between ads and content.
-Don't make too many changes at once. Ideally, you want to make one change, monitor performance, and adjust accordingly.
-Be aware of the traffic sources you use and traffic quality. Invalid traffic is a major issue for many AdSense publishers and has resulted in many getting their accounts banned. If you've struggled with invalid traffic in the past, don't wait any longer before taking steps to protect your account. Traffic Cop from MonetizeMore is an award-winning invalid traffic detection and protection tool that can help protect your AdSense ad account! Find out more about Traffic Cop here.
Important AdSense rules to be aware of
Don't let the subheading fool you. All AdSense rules and policies are important. We're just going to highlight some of the most important ones.
Be sure you read the AdSense policy beginner guide as well as the AdSense Program Policies page.
Here are some rules you definitely need to be aware of:
-Don't ever click on your own ads. The same goes for asking people to click on your ads. This is a breach of AdSense policies and could result in getting your account banned.
-Do not place ads too close to website elements or in such a way that they mimic website elements as this could lead to accidental clicks. Practices like this can also put your AdSense account at risk.
-Only display ads on content allowed by the AdSense program policies. You can see a full list of content not allowed over here.
-Don't mess around with AdSense ad code unless you've been authorized by Google to do so.
What's next?
Now that you understand the AdSense rules, how can you ramp up your AdSense ad revenue? We've created an online course to show you how to do just that! With PubGuru University School Of AdSense, we teach you how to master your AdSense ad inventory using step by step over the shoulder video lessons.
Are you ready to take your AdSense earnings to the next level? Enroll in PubGuru University today!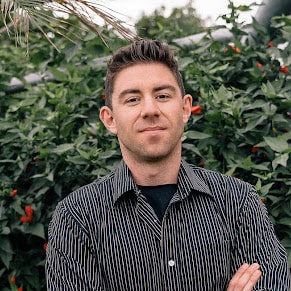 Kean Graham is the CEO and founder of MonetizeMore & a pioneer in the Adtech Industry. He is the resident expert in Ad Optimization, covering areas like Adsense Optimization,GAM Management, and third-party ad network partnerships. Kean believes in the supremacy of direct publisher deals and holistic optimization as keys to effective and consistent ad revenue increases.