Selecting the right ad network for your entertainment website can be the defining factor for its profitability and user experience. While giants like Google Ad Exchange and Adsense continue to dominate the advertising realm, niche platforms specialized for the entertainment industry are making significant strides. These networks not only understand the dynamics of entertainment audiences but also offer innovative ad formats that enhance user engagement without compromising the browsing experience. Dive into our curated list of the top 5 ad networks that are revolutionizing ad placements and monetization for entertainment platforms in 2023.
5. Taboola
Taboola's strength lies in its content recommendation engine. If you've ever seen those "Recommended Articles" at the bottom of a webpage, there's a good chance Taboola was behind them. They work especially well for entertainment sites where users are looking for interesting and relevant content. Their native ad format ensures ads blend seamlessly with your site's content, leading to better engagement and CTR.
4. Outbrain
Much like Taboola, Outbrain focuses on content recommendations. This network provides similar features and is used by many top-tier publishers to monetize their content. Due to its user-friendly interface and transparent reporting, Outbrain remains a favorite among entertainment site owners. The platform ensures high-quality content that aligns with user interests, making it a perfect fit for the entertainment vertical.
3. PropellerAds
PropellerAds is an ad network that offers a wide range of formats, including pop-unders, native ads, and interstitials. What makes them stand out in the entertainment vertical is their push notification ads, which have become increasingly popular. They are known for high CPMs and excellent fill rates, making them a reliable choice for entertainment site owners looking to maximize their revenue.
2. Revcontent
Revcontent is a leading content discovery platform known for its high engagement rates. For entertainment sites, it offers a dynamic range of ad widgets that can be tailored to match the site's look and feel. Publishers can expect good CPMs and an intuitive dashboard to track performance. Their commitment to quality content ensures that the audience receives relevant ad suggestions, thereby increasing engagement.
1. Infolinks
Infolinks offers an innovative suite of monetization tools, ranging from in-text ads to in-screen and in-article ads. For entertainment websites, this means having multiple opportunities to engage users with ads without hampering the user experience. What sets Infolinks apart is their real-time intent targeting, ensuring that ads are shown to users at the right moment. Their smart ad units are designed to be non-intrusive yet attention-grabbing.
What Now?
While there's a plethora of ad networks available, choosing the right one for your entertainment site is crucial for optimal monetization. But why stop there? Take your ad revenue to the next level with MonetizeMore. As the best ad management partner in the industry, MonetizeMore offers tailor-made strategies, cutting-edge tools, and expert insights to maximize your earnings.
This isn't just an ad network, but a platform that uses artificial intelligence to optimize ad placements and monetization strategies for publishers. For entertainment websites with varied content, MonetizeMore can be a solid partner to maximize revenue.
You're leaving untapped ad revenue on the table without us, but it's not late!
Sign up with MonetizeMore today and transform the way you approach Ad Optimization.
Related Reads: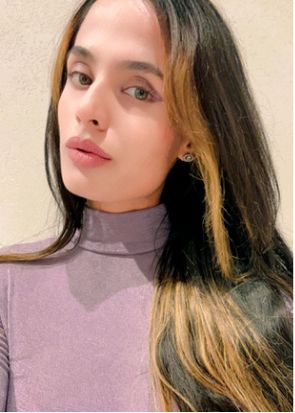 Meet Aleesha Jacob, the #1 B2B AdTech Content and SEO Marketer with over 7 years of experience in crafting data-driven content that fuels conversions for SAAS businesses. Having worked with SAAS companies and clients like BMW and Heineken, Aleesha brings a wealth of expertise. With her unmatched skills in creating compelling content, she helps businesses of all sizes drive more leads & maximize revenue.