This post was most recently updated on September 15th, 2021
This is the fourth installment of a monthly series featuring the Best Ad Networks for each type of vertical. Stay tuned for more awesome lists of top performing ad networks suitable for your website type.
Each vertical and publisher is its own beast. From experience, we can tell you that there is a lot that goes into selecting the correct ad network and even more work to continually manage them.
Below we have the top 5 ad networks that are best suited for your entertainment site. Google Ad Exchange and Adsense have been omitted as they are universally used and the best out there when implemented.
5. Gum Gum
We've mentioned before that it's important that you diversify your revenue. In-image advertising, such as Gum Gum are ads that are hard to ignore, and whose CPM's can be very attractive. It's at number 5 due to its low fill rates but is ideal for the entertainment vertical and especially if your site is image-heavy.
4. Crave
Crave targets English speaking countries and offers decent CPM's and fill rates quite consistently.
Be ready to have the patience for an extremely weak user interface (final numbers are only available 15 – 25 days after the end of the month) but their performance outweighs this inconvenience.
3. Trion
If you have an entertainment site that gets a lot of mobile traffic, Trion is an excellent source for flat CPMs at 100% fill as well as alternative ads such as mobile anchors and interstitials.
Mobile advertising is on the rise in 2014 and it shows no signs of slowing down. It's important that you really explore mobile advertising alternatives and Trion is a prime ad network for this.
2. AdBlade
AdBlade is a native advertising solution. It pays very strong CPM's but needs at least 100,000 unique users per month to come on board. It's best placed at the bottom of article pages and has quite a high engagement because of its very relevant content that the user is already reading and already interested in.
1. Content.ad
Native ads are great since they are very integrated and are very likely to catch your audience's attention. Content that the user is already looking for is at the heart of native content. We've found that Content.ad is excellent in this space and can serve as quite the best. Their units adapt very well to the look and feel of the site and is not intrusive.
MonetizeMore can help you partner with the right ad networks for your type of site or vertical. If you're interested in alternative website revenue sources (aside from Adsense), sign up for a Starter account at MonetizeMore today!
You may also sign-up for a FREE application to Ad Exchange – the best alternative for Adsense.
---
Related Reads: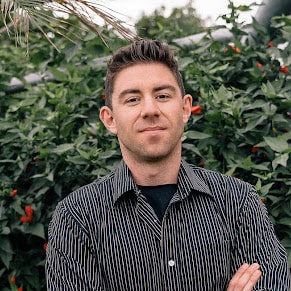 Kean Graham is the CEO and founder of MonetizeMore & a pioneer in the Adtech Industry. He is the resident expert in Ad Optimization, covering areas like Adsense Optimization,GAM Management, and third-party ad network partnerships. Kean believes in the supremacy of direct publisher deals and holistic optimization as keys to effective and consistent ad revenue increases.