Looking for the best mobile ad networks to boost your revenue in 2023? We've curated a list of top-performing networks that can connect you with premium advertisers, maximize fill rates, and offer specialized features. From Google Ad Exchange and AdMob to PubMatic, and RhythmOne, these networks provide access to a vast global user base and support various ad formats. Whether you're an app developer or a web publisher, our comprehensive guide will help you navigate the competitive landscape and make informed decisions to optimize your mobile advertising strategy.
Read on to discover the most promising mobile ad networks for 2023 and take your monetization efforts to new heights.
Best mobile ad networks for apps list
As a quick reference, if you'd like to skip the mobile app Q&A, use our table to navigate to each network below.
| Mobile Ad Network | Description |
| --- | --- |
| Google Ad Exchange | A premium ad network that connects publishers with big brand advertisers, offering preferred deals, filtering options, and other premium features. Requires a large amount of monthly impressions for access. |
| AdMob | Google-owned network serving over 200 billion ad requests monthly, with features like cross-selling other apps, direct deals with advertisers, and auto-updates through Google Play services. Supports iOS, Android, Unity, and Cocos2d-x. |
| Smaato | Real-time mobile advertising company with a vast network of publishers, advertisers, and access to over 1 billion global users. Provides an ad server, RTB ad exchange, private marketplace capabilities, and high fill rates with access to numerous DSPs and integrated ad networks. |
| PubMatic | Offers a digital ad platform for app developers and publishers, including the OpenWrap SDK for header bidding in mobile in-app ads. Connects to multiple demand partners and improves app performance. |
| RhythmOne | Multi-platform Ad Exchange offering solutions for mobile app developers and web publishers. Provides access to demand partners, leveraging RhythmGuard for higher bid rates and programmatic revenue. Supports video, connected TV (CTV), in-app, and display formats. |
| Index Exchange | Connects publishers with global advertisers and provides technical integration support. Focuses on ensuring ad quality and preventing malware and ad fraud. |
| TripleLift | Specializes in in-app video ads and native video placements that match the look and feel of apps. Integration options include their own SDK or Google Open Bidding. |
| Yieldmo | Initially focused on US-based ad inventory but expanded to EU and UK demand. Offers viewable, brand-safe, and audience-friendly ads, with integration options through open exchange, PMP, or managed service. |
| MobFox | Enables publishers to monitor and optimize ad inventory with a single interface. Features Smart Mediation, SDK with audience analytics, MOAT viewability metrics, and access to SDK-only advertisers. Uses data for private marketplace deals. |
| OpenX | Provides premium app publishers access to global advertisers, supporting various ad formats and integration options. Offers open auctions or private marketplaces with access to premium mobile demand. |
| IronSource | Works with top gaming app publishers, offering multi-platform support and access to premium ad inventories. Supports iOS, Android, Unity, and more. |
| Chartboost | Leading mobile app gaming audience platform, with an ad exchange providing relevant in-app ads and real-time bidding. Offers native ads, including rewarded video, for monetization. |
| Unity Ads | Integrates video ads into games to maximize revenue and enhance user experience. Focuses on increasing user lifetime value. Offers options like additional life, currency, and score increases in exchange for watching videos. |
| Smarty Ads | Provides a full range of ad tech tools for monetizing apps and websites. Offers access to ad agencies, demand-side platforms, and premium ad networks. Supports various ad formats and customization options. Offers real-time quantum analytics for actionable insights. |
What is a mobile ad network?
A mobile ad network, aka app ad network, is an integrated platform that unites advertisers with app publishers looking to monetize their apps. Publishers are thus able to make passive income through app ads.
Mobile ad networks that cater to publishers are SSPs (supply-side platforms). 
Publishers sell ad space in their mobile apps or on their websites through a mobile ad network to generate additional revenue. As a result, and through distributed ad networks, all publishers provide their advertising space to the network which, then, is sold to marketers and advertisers for use in marketing their products and brands.  
As a publisher, go for a network that brings in ad revenue without showing sensitive ads or inappropriate content.
 It is best to choose one that offers various ad formats.
Why advertise on mobile apps?
In-App Ads are the hottest form of app advertising on the market right now with an app install ad revenue of more than $7 billion.
Apps offer a way more engaging & dynamic environment than any site. In-app ads get higher CTRs (0.58%) than click-through rates on-site CTRs (0.23%). 
Because of this, advertisers are able to capture consumers' attention more effectively and make their ads more appealing to them by using in-apps rather than site ads.
Mobile Ads Targeting
You need to niche down on your audience to get the conversions which is the main objective.
The following parameters are mandatory for detailed targeting:
#1. Demographic Location. Marketing campaigns can be tailored to fit within a specific country or region, allowing advertisers to advertise within relevant geographical areas.
#2. Device-Type. Choosing the device models to present your ads.
#3. Mobile Carrier. Show your ads to users based on that specific mobile carrier.
#4. Operating System. You choose to show your ads based on the desired OS.
#5. Connection. This targeting option enables marketers to only show mobile ads on mobile devices when they are connected to the Internet via a WiFi or 3G/LTE connection.
#6. Interest. Niching down on the audience segment with specific interests can reap more benefits.
#7. Gender. Targeting based on gender, depending on the product or brand, works as well.
Mobile App Network Reporting
One of the key segments that are crucial for success is- Data Reporting on ad campaign's performance metrics.
A top-notch mobile ad network will provide detailed metrics in an all-in-one comprehensive dashboard.
Your sales performance reports should include details such as impressions, clicks, installs, video ad views, platform, country, and ad format.
You can use insights to decide if changes need to be made based on how your ads are performing.
Switch to the advertising type that works for you. Replicate the ad network strategy that works for you and shut out the ones that are not giving results.
Are more ad networks for your app better?
If you're running your app's ad inventory through an ad server such as DFP, multiple mobile advertising networks can give you access to more advertiser demand, higher fill rates, and improved ad earnings.
However, since each app is different and might use a combination of monetization models, it's best to implement a custom yield solution. If you're experimenting with maximizing your in-app yield this month or finding out if you should add more ad networks to your overall ad stack, contact MonetizeMore for a free consultation today!
How to add mobile ad networks to an Android & iOS app?
Each company has its unique way of integrating apps into its network. It usually includes adding a piece of code to your mobile app. It's not something to worry about as proper documentation and support will be provided. For more information, take a look at these posts on Quora for Android and iOS applications.
What is the best mobile app ad network?
It's nearly impossible to say which app ad network is the absolute best. Each one offers different types of advertising demand, ad units, setups and might serve different app verticals. We can, however, point you in the right direction with our list of networks below.
After that, it comes down to testing, optimizing, and trying different app ad networks to see, which provides you with the highest eCPM.
Mobile Ad Networks we recommend
1. Google Ad Exchange
Ad Exchange, which is now part of Google Ad Manager, remains one of the best ad networks for publishers. It connects publishers with premium big brand advertisers and includes demand from AdSense.
Publishers can gain access to preferred deals, filtering and blocking, the option to set inventory as branded or otherwise, Dynamic allocation, and many other premium features.
To gain access to Ad Exchange, you need to have a very large amount of monthly impressions to receive an invite. Luckily, since MonetizeMore is a Google Certified Publisher Partner, we can give publishers that would not normally be able to access Google Ad Exchange.
Are you ready to get access to premium advertisers, higher rates, and specialized features? Find out more about joining Google Ad Exchange here.
2. AdMob
AdMob is a Google-owned and operated company that has been conducting business since 2012. They serve over 200 billion ad requests worldwide every month, with over 1 million advertisers, and have 1 million apps currently running on the AdMob mobile ad network.
Some features include being able to cross-sell other apps for free using house ads, running direct deals with advertisers, and auto-updates through Google Play services without needing to modify your SDK. Platforms supported include iOS, Android, Unity, and Cocos2d-x.
3. Smaato
Smaato is a real-time mobile advertising company serving more than 90 000 publishers, 10 000 advertisers, and over 90% of the top 100 Ad Age brands. Within their network, partners get access to over 1 billion global users on mobile devices.
The Smaato publisher platform, also known as SPX, gives publishers access to an ad server, RTB ad exchange, private marketplace capabilities, and more. They also help publishers increase ad revenues with Dynamic Demand, where impression yields are maximized on a single impression basis.
Publishers can enjoy high fill rates with access to over 260 DSPs and 190 integrated ad networks into the Smaato platform.
Find out more about Smaato here.
4. PubMatic
PubMatic offers a wide range of services to publishers but also provides a digital ad platform for app developers and publishers. They've launched their OpenWrap SDK to roll out header bidding for mobile in-app ads. This lightweight SDK connects to multiple cloud demand partners to improve app performance and increase competition for your ad inventory. This product offers a great benefit to app publishers and definitely should be tested within your ad stack.
Find out more about Pubmatic here.
5. RhythmOne
RhythmOne (1R) is a multi-platform Ad Exchange that helps mobile app developers and web publishers maximize revenue. The company enables publishers to gain access to hundreds of demand partners within its network and provides a variety of solutions to access that demand. Whether through client-side (header bidder and proprietary tags) or server-side (Google's Exchange Bidding) solutions.
They offer technological efficiency at every stage of the process to help effectively connect buyers to sellers and engage consumers on formats spanning video and connected TV (CTV), in-app, and display.
The company leverages RhythmGuard to respond to Google Exchange Bidding or Open bidding intelligently. This process makes sure that RhythmOne partners find greater value from publisher partner inventory, which leads to higher bid rates, CPMs, and ad revenue. Publishers using Google's Exchange Bidding are seeing up to a 40% increase in programmatic revenue.
Find out more about RhythmOne here.
6. Index Exchange (Now acquired by Rivr Technologies GmbH)
Index Exchange gives publishers access to advertisers from around the world and from some of the largest DSPs and Agency Trading Desks. Integration is made simple with a team of skilled engineers allowing publishers to focus on what they do best instead of struggling with technical elements.
Index Exchange also puts a lot of effort into ensuring ads meet quality standards as each ad gets screened individually so that publishers don't have to worry about malware and ad fraud.
Find out more about Index Exchange here.
7. TripleLift
TripleLift is great for in-app video ads. They can also support native video and use their own proprietary technology to create ad placements for publishers that match the look and feel of each of their apps. The integration can be direct via their own SDK or Google Open Bidding.
Find out more about TripleLift here.
8. Yieldmo
YieldMo's main focus was initially on US-based ad inventory but recently activated to EU and UK demand for apps as well. Their ads are viewable, brand-safe, audience-friendly, and great at capturing user attention. You can directly integrate YieldMo with all significant DSPs through the open exchange, PMP, or a managed service.
Find out more about Yieldmo here.
9. MobFox
MobFox enables publishers to monitor and optimize their ad inventory with one single interface while using features such as Smart Mediation, the MobFox SDK, their exchange, and more. MobFox has partnered with Moat, Pixelate, and GeoEdge to ensure that invalid traffic, malware, and bots don't hurt publishers.
With their Smart Mediation option, you can monetize your in-app traffic with various ad formats and their SDK can be set up within 5 minutes. Their SDK also comes with a range of features such as audience analytics, MOAT viewability metrics, access to SDK-only advertisers to boost fill rates, and better ad quality.
MobFox will also further help increase ad revenue for publishers by using data to package audiences for private marketplace deals.
Find out more about MobFox here.
10. OpenX
OpenX Mobile is a mobile ad exchange that provides over 900 premium app publishers access to global advertisers with a wide range of ad formats and integration options. Different ad types offered include banner ads, rich media, various video ad formats, and interstitial ads.
Publishers can maximize their yield through open auctions or private marketplaces with access to premium mobile demand. The mobile exchange is integrated with over 135 mobile-first demand partners and over 11000 advertisers.
The OpenX SDK is also lightweight and optimized for mobile while still offering the capabilities of rich media ads.
11. IronSource
IronSource works with some of the top gaming mobile app publishers in the industry, including Ubisoft, Zynga, EA, Gameloft, and many more. They offer multi-platform support for iOS, Android, Unity, and many more.
The company's SDK is integrated into over 500 000 million devices while serving 1 billion daily impressions within their ad network.
Publishers get access to premium and global ad inventories, ensuring they get the highest price possible for every impression. When you partner with IronSource, you can also use their leading ad formats, advanced reporting, and insights.
Find out more about IronSource here.
12. Chartboost
Chartboost is one of the leading mobile app gaming audience platforms in the industry. Over 300 000 games utilize their SDK.
Their ad exchange gives publishers access to a vast mobile gaming audience, real-time bidding, relevant, and user-friendly in-app ads for monetization.
Their platform is dynamically optimized to earn publishers more revenue and high eCPMs. Game players will see a range of native ads, including rewarded video, interactive ads, and more – all with full transparency and control in the Chartboost dashboard.
Find out more about Chartboost here.
13. Unity Ads
Unity ads help publishers integrate video ads into their games that maximize revenue and improves the user experience. They offer the highest revenue per user of any rewarded video ad network.
They work with publishers such as SEGA, Halfbrick, and Next Games to monetize their user base with video ads. Developers can offer gamers a variety of options such as additional life, currency, score increases, and more in exchange for watching a video.
This ad network focuses on increasing the lifetime value of a user instead of mere fill rates and eCPM values. The setup is simple, especially for those using the Unity engine. If not, you'll only need to implement their universal SDK.
Find out more about Unity Ads here.
14. Smarty Ads
SmartyAds is the final mobile ad network we will discuss. With this site, you can monetize your apps and websites with a full range of ad tech tools.
Ad agencies, demand-side platforms, and premium ad networks are available through Smarty Ads' OpenRTB protocol when you sign up.
You can customize the White Label Solution so you can have full control over your ads. The SmartyAds SSP monetizes multiple brands with a single solution.
The real-time quantum analytics help you view actionable insights into your ad campaigns. It also fits with DSPs, SSPs, Ad Servers, Ad Networks, & Billing systems.
They provide CPI and CPM formatting campaigns with banner, in-app, interstitial, native, video, and rich media ad formats.
Conclusion
Choosing the right mobile ad network depends on your company's needs.
The one to go for is the mobile ad network that brings in higher RPMs, diverse ad formats, and insight metrics.
Sign up as a publisher and advertiser for your app to maximize monetization.
Don't let the hard work you put into developing, marketing, and gaining mass adoption with your mobile app go to waste. We can help you set up the right in-app advertising model for your property, including setting up yield groups, testing out new demand partners, and daily optimizations. Ready to take your app ad revenue to the next level?
10X your mobile app revenue now!
---
Additional FAQ
What are mobile ad networks?
A mobile ad network is where advertisers buy, and publishers sell mobile display ad inventory.
Which ad network is best for Android?
Some of the best ad networks for Android include AdMob, Facebook, InMobi, Media.net, and Smaato. However, each one is different, and we recommend that publishers test networks to see which one performs the best. We also provide more information on each in the blog post.
What are in-app ads?
App ads are display advertising that app publishers use to monetize their mobile apps. There exist different types of app ads, such as rewarded video ads, banners, interstitial ads, and more.
Which mobile ad network pays the most?
The one that pays the most will differ depending on various factors such as traffic quality and geography, niche, audience type, and more. Also, you can only really determine which ad network pays the most by testing different networks. See our list of networks to get started.
Why does every app have ads?
App ads are a simple and scalable way to monetize app ad inventory. That's why many apps have ads. Other monetization methods include ad-free paid app versions or in-app purchases. App publishers often utilize a combination of different monetization models.
How much money do apps make per ad?
Results vary. For example, interstitials have higher CPM rates than banner ads. Rewarded video ads get great CPM too. Depending on the user geolocation, ad formats and other aspects, it ranges from $1 for banner up to $10 for interstitial or rewarded.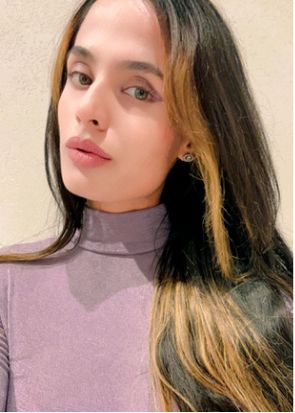 Meet Aleesha Jacob, the #1 B2B AdTech Content and SEO Marketer with over 7 years of experience in crafting data-driven content that fuels conversions for SAAS businesses. Having worked with SAAS companies and clients like BMW and Heineken, Aleesha brings a wealth of expertise. With her unmatched skills in creating compelling content, she helps businesses of all sizes drive more leads & maximize revenue.