This post was most recently updated on September 10th, 2020
A safe frame is a technology that enhances the delivery of ads on websites and protects a site, and it's users from bad experiences due to faulty advertisements.
A lot of publishers are currently complaining about redirect URLs, especially with mobile devices. Testing using safe frames would be very beneficial as ad sizes can't be changed, making the flexibility of the ads restricted.
If you are using DFP, you can tick the "Serve into a Safeframe" box as long you know that the ad slot you are using is Safe Frame compliant.
Safe frames have been out for a few years now, and only a few publishers have decided to take the risk to switch. Here are some helpful tips when testing using safe-frame to avoid revenue loss:
Request for safe frame compliant tags from all of your ad partners. To know if an ad tag is safe frame compliant here's an example of one site where you can test: http://safeframes.net
It's best to check on a staging website first before going live on your entire site.
Make sure your Ad Optimization and developer team are close to the project to help where needed.
Keep a list of all your ad units and ad types for easier monitoring, and to provide your Ad Optimization and developer team with existing files and documentation to refer to.
After implementing on a staging site, monitor and make sure that all ads are rendering with correct ad sizes for both mobile and desktop devices (if your site is working on both device categories).
Teams for both Ad Optimization and development have to work hand in hand to ensure any existing issues can be adequately addressed.
Lastly, monitor your revenue performance closely.
Once a safe frame is implemented successfully, a publisher will be able to experience the following benefits:
Sensitive consumer data like personal email addresses, passwords, and bank information will be encrypted. This will make your website more user-friendly and secure.
Publishers can provide a rich interaction from advertisements, and this will improve revenue performance while keeping minimal operational costs.
Publishers can choose what website information can be shown to advertisers.
URL redirects cannot render as safe frames and restrict changes in ad sizes.
As a safe frame is a secured iframe, the con is if you are running rich media ads like expandable creatives, most likely this won't work.
Not all ad networks are compatible with safe frames, so be sure to check with your ad partners first before deploying their creatives.
Conclusion
For more expert ad optimization tips and techniques why not contact MonetizeMore for a free consultation and find out how we can increase your ad revenues in 2018!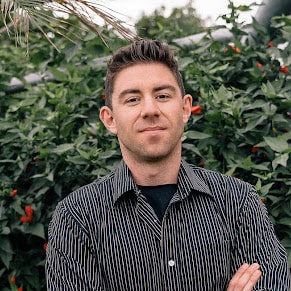 Kean Graham is the CEO and founder of MonetizeMore & a pioneer in the Adtech Industry. He is the resident expert in Ad Optimization, covering areas like Adsense Optimization,GAM Management, and third-party ad network partnerships. Kean believes in the supremacy of direct publisher deals and holistic optimization as keys to effective and consistent ad revenue increases.