This post was most recently updated on September 14th, 2021
Safe frames is a technology to enhance the delivery of ads on websites and allow the measurement of viewable impressions.
By using Safe frames, you can protect your site and users from having a degraded experience due to faulty advertisements.
Become an ad ops guru with PubGuru University! Get our School Of AdSense, Ad Exchange, and Google Ad Manager courses for only $199! Click Here To Enroll
What is a safe frame container and how does it work?
It starts with an <iframe>. Banner ad contents are delivered from the advertiser or ad network to publisher websites via an iframe. An iframe is like a window placed on websites with a clear view of content produced by an advertiser or network. Iframes provide very inflexible advertising. Sizes and shapes can't be changed on their own. Therefore, rich media ads can't take place anywhere but inside an ordinary iframe ad.
Here's where Javascript comes to the rescue. Javascript can read and change almost anything on a publisher's webpage. This means publishers have to trust that advertisers or ad networks are providing safe ads and not ads that can spy on credit card information once a user types into a form.
Safe Frames provide single and unified mechanisms for advertisers to deliver rich media ads to websites that enable consumer protection, rich interaction, and publisher control.
Benefits
Consumer Protection
The publisher chooses what to share when ad content is served and can guard sensitive consumer data like personal email addresses, passwords, or even banking information.
Publisher Control
Publishers can choose what website information (if any) should be exposed to which advertisers and vendors.
Publisher Efficiency
Publishers can provide rich interaction from advertisements delivered to an iframe while having the control that prevents ad code from breaking page function. Enabling rich media inventory within safeframes improves revenue potential while keeping operational costs under control.
No mobile redirects
As Safe Frames can't change ad sizes, ads can't redirect to another URL. Especially with mobile where redirects usually happen. The flexibility of ads is restricted. With this restriction, it can help block malvertising from being distributed from any creatives.
The caveat to this is not all ad networks are compatible with this technology since it's relatively new. So it is crucial to always check with your ad network before you deploy their creatives in DFP as Google safe frames tend to block URL transparency which is a big issue for many ad networks.
Conclusion
Is your site getting hit with mobile redirects and other fraudulent demand? Are you struggling to set up safe frames in Google Ad Manager? Let MonetizeMore help! Our teams of ad ops experts can help with any ad ops issue and optimize your ad inventory! Sign up for a Starter account at MonetizeMore today!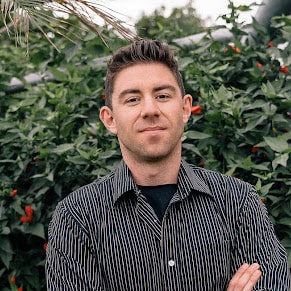 Kean Graham is the CEO and founder of MonetizeMore & a pioneer in the Adtech Industry. He is the resident expert in Ad Optimization, covering areas like Adsense Optimization,GAM Management, and third-party ad network partnerships. Kean believes in the supremacy of direct publisher deals and holistic optimization as keys to effective and consistent ad revenue increases.