This post was most recently updated on July 11th, 2019
Ad Exchange undeniably holds the #1 spot at being the best addition to a publisher's ad stack. If you've grown as a publisher and want to take your ad earnings to the next level, Ad Exchange is the natural progression from Google AdSense. Ad Exchange also gives publishers access to a large pool of advertisers integrated with Google Ad Manager, higher demand, better CPMs and more.
Now Ad Exchange seems to be a perfect choice, right? Publishers should always take note that this doesn't necessarily mean that going with Ad Exchange alone is the best move.
With Dynamic Allocation and Ad Exchange, Google holds a strong monopoly over the publisher's inventory that doesn't necessarily reflect their best interest at all times.
This is where Header Bidding comes in.
Header Bidding enables publishers to expose and sell their inventory to more demand partners while getting the highest possible yield for each impression. With Header Bidding allowing multiple demand sources to bid real-time for the same inventory, publishers can expect higher ad revenues and better monetization efficiency.
However, if you're not part of Google Ad Exchange, you don't have access to the massive demand pool that this ad network holds. This means that you won't be able to monetize every impression as efficiently as Google's Ad Exchange will. The result will be lower fill rates and many impressions wasted.
What is the solution then? It's a lot simpler than you think. Run them both together, Ad Exchange and header bidding.
With Ad Exchange and Header Bidding competing in a publisher's ad stack, all your ad inventory is ensured to be monetized as efficiently as possible. Real-time bids from Header Bidding Wrappers putting extra pressure on  Ad Exchange for each impression gets you a better yield than going with either solution alone.
Conclusion
Sounds simple right? Just combine Ad Exchange and header bidding to monetize the most ad impressions and get the best possible yield. But how do you get started?
Thankfully, here at MonetizeMore, we can help. If you aren't already part of Ad Exchange, we can help you get set up. We've also got proprietary header bidding technology you can use that takes away all the hassle of time intensive and costly setups.
Are you ready to propel your ad revenue forward? Sign up to MonetizeMore today, and we'll help you maximize your ad earnings!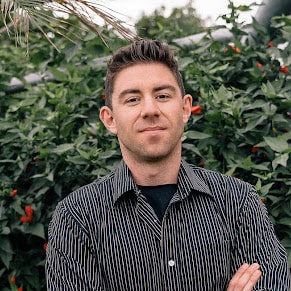 Kean Graham is the CEO and founder of MonetizeMore & a pioneer in the Adtech Industry. He is the resident expert in Ad Optimization, covering areas like Adsense Optimization,GAM Management, and third-party ad network partnerships. Kean believes in the supremacy of direct publisher deals and holistic optimization as keys to effective and consistent ad revenue increases.