This post was most recently updated on July 10th, 2019
As a publisher, keeping your website profitable while providing value to visitors is critical. It's not always an easy job. Besides that, there are many monetization methods and channels to explore that it all can become overwhelming.
If you've chosen entirely or even partially monetize your traffic with display ads, finding the right ad network to join can be a difficult task.
There are many factors to consider when joining an ad network. You want to join a network that helps you better manage your ad layouts, fills the most ad space and generates the best ad revenue possible.
Testing a new network demands an investment of both time and resources. It's essential that you figure out which ad networks are most suitable for your business first.
Here are a few things you must consider before deciding which ad networks to go with:
Do your due diligence
Check out the ad networks running on the websites that you admire and take note of them. Research on client experience. Learning from the experience of other publishers who currently use these ad networks is essential.
Ask your publisher friends, especially those in the same niche as you, and who are using these ad networks, about their experience with them.
Here are some important questions to ask:
Is the payment on time?
Are they earning the type of ad revenue they expected to be made?
Is the ad network responsive to their questions and concerns?
Size of the network
The size of the ad network gives you an idea of how many ads they can offer you. A larger inventory means that the ad network has more choices when trying to match an ad to a website based on its content.
Better targeting translates to increased user engagement and higher CTR rates. A large inventory also means that there are more advertisers on the network.
Quality of ads
Low-quality ads are terrible for advertising in general. Whether you like it or not, the advertisements that appear on your website are viewed by the users as either directly or indirectly promoted by you.
A lot of publishers neglect what ads are being served on their site. While this gives you good gains in the short term, this could damage your brand and user experience in the long run.
It's best to partner with ad networks that only serve ads that resonate with your users. Advertisements need to be relevant and will work well with your website's niche.
Ad formats and placement requirements
Ad formats can have a significant impact on ad performance. Each ad format has its pros and cons, and like most cases, there isn't a perfect ready-to-use solution available. If you're unsure which ad formats you should go with; it makes sense to go with a network that offers multiple ways of displaying ads.
This way, you can test several types over and discover which ones work best for you. Look for ad networks that offer multiple ad formats such aa standard IAB display units, text ads, custom display units, rich media ads, video rolls, interstitials and more.
Compensation
Check the payment method and terms before considering signing up. You need to know how they will be making their payments and if it fits your business model. A regular payment schedule and transparent reporting are also things you should strive for when choosing an ad network.
Ad management and support
Look for an ad network that provides active support concerning ad management. Pay attention to the level of control that you have over the ads that are shown on your site.
Make sure that you can set up ad filters to block certain ad formats and categories that you do not want showing on your site. An ad network that can provide a good ad management platform will ensure that you make a little trial and error as possible.
Conclusion
Choosing and testing new ad networks to add to your ad stack can be a daunting process, especially to someone with limited ad optimization experience. Save yourself countless hours of testing and possible lost ad revenue by letting the ad optimization experts manage everything for you. Sign up to MonetizeMore today and let us help you join the ad networks that fit your business best, test ads and layouts, optimize and increase your ad revenues!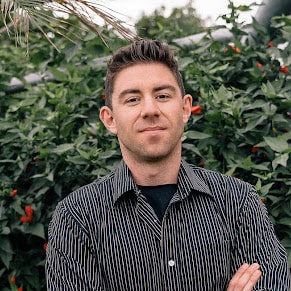 Kean Graham is the CEO and founder of MonetizeMore & a pioneer in the Adtech Industry. He is the resident expert in Ad Optimization, covering areas like Adsense Optimization,GAM Management, and third-party ad network partnerships. Kean believes in the supremacy of direct publisher deals and holistic optimization as keys to effective and consistent ad revenue increases.