This post was most recently updated on March 21st, 2022
Some publishers build their businesses around audience development. They promote articles & content through a traffic source like Facebook, Twitter, Taboola and track the profit generated from these ads, and hopefully making a positive return on their investment.
To successfully run an audience development model, publishers need to use UTM tracking codes to know which campaign performs the best and not spend money blindly. They also need to see the performance of their campaigns to make decisions regarding ad campaigns. It helps them decide to pause, adjust, stop, or scale campaigns.
MonetizeMore has developed two amazing tools to help with just that, our UTM builder and Profit Attribution Report! We're going to take a look at both in this article!
Creating tracking URLs with our UTM builder
We've developed a UTM builder specifically for publishers that buy traffic and want to track the performance of their campaigns. Best of all, the tool is entirely free to use!
Visit this URL to get started: https://www.monetizemore.com/utm-builder/.
Step 1: Enter the website URL you will be sending traffic to. In this case, we've entered monetizemore.com.
Step 2: Choose your buy-side platform. Your options include Taboola, Revcontent, Outbrain, and more.
Step 3: Let the rest of the tool propagate the details and check if everything is correct or make adjustments as needed.
Your screen will now look something like this, depending on the website URL you entered and the buy-side platform you chose.
Step 4: Copy the generated UTM URL and use it within your ad campaign
Step 5: Don't forget to check some of our "Pro Tips" at the bottom of the page for using URL parameters.
Tracking UTM campaigns and finding profitable campaigns
Once you've generated your UTM URLs and use them within your ad campaigns, you are on your way to audience development success! The next thing you need is to find out which campaigns provide a positive return on your investment. We've created a Profit Attribution tool within our PubGuru Dashboard to help with just that!
Here's an example of the report:
Our Profit Attribution report enables publishers who use UTM codes to track each campaign's cost and revenue properly. We help you understand other vital metrics such as estimated profits, Session RPM, Page RPM, Click CPM, and, most importantly, your ROI.
What makes this report even better is that you can find all this information all in one place. It gives you an overview of your campaign performance and helps you make high-level decisions on which ad campaigns to stop, adjust, or scale.
For example, referring to the image above, the publisher generates an ROI of 9.14% on one of their campaigns. Compared to other campaigns, their ad spend has been relatively low. They might consider scaling ad spend to test if they can maintain a positive ROI. Another campaign with a negative 23.54% ROI can be stopped to prevent any further loss.
With the Profit Attribution tool, publishers can generate more ad revenue and prevent their ad campaigns from aimlessly losing them money.
Conclusion
Remember to start using the UTM builder over here. It's completely free! If you want access to the Profit Attribution tool, the Report Builder, Ad Network Report, Policy Reports, and various other tools provided to PubGuru dashboard users, sign up to PubGuru today!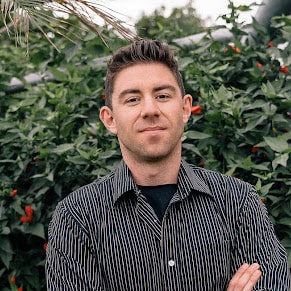 Kean Graham is the CEO and founder of MonetizeMore & a pioneer in the Adtech Industry. He is the resident expert in Ad Optimization, covering areas like Adsense Optimization,GAM Management, and third-party ad network partnerships. Kean believes in the supremacy of direct publisher deals and holistic optimization as keys to effective and consistent ad revenue increases.