This post was most recently updated on January 18th, 2023
MonetizeMore is in the business of helping website publishers realize their full ad revenue potential. In line with this, we would like each and every site under our care to be fully Google-compliant. We have worked with many publishers who have encountered issues with getting banned or having their ads disabled by Adsense due to certain content policy violations.
Related Read: Why your Adsense Application wasn't Approved
So, we figure it's time to provide a good resource on common violations committed by certain website types. It's important to know if your website is prone to a particular type of policy breach that can raise a red flag by Google's standards.
Related Read: Google Spells Out Adsense Policies in Hangout Video
News websites and copyright violations
News sites are usually very content-heavy. Because of the amount of text and other media they contain, news sites are prone to having their content scraped, copied, or repurposed by other website owners who can't (or won't) produce original content of their own.
Unfortunately for original content creators, Google may not be able to distinguish between the real author-source and the copyright-infringing offender. Even a link back to your site isn't a guarantee that Google understands who is being credited in the article.
Related Read: Avoid Google Adsense "Copyrighted Content" Rejections
The best solution to counter this is to set up Google Plus Authorship. This initiative by Google will allow their algorithms to discern when an article published online should be credited to your Google plus profile or to someone else. This is also a sort of protection for publishers who repeatedly find their content published multiple times by various other websites.
Another handy tool is the scraper report. Just fill in the form and submit. This goes straight to Google so they know you have been a victim of content-scraping.
eCommerce sites and sale of prohibited goods
Google prohibits ad serving on sites that sell or promote prohibited goods such as illegal drugs (in the US) and accessories, alcohol, and tobacco-related products — including cigarettes, cigars, tobacco pipes, and rolling papers. This policy violation also covers linking to external sites that promote or sell these goods.
If you are an e-commerce website owner, you need to sanitize your product list to make sure none of these fall under those mentioned prohibited goods so you'll remain eligible for Google ad serving.
Classifieds sites and sale of counterfeit goods
Online classifieds are prone to the sale of counterfeit goods since the buyer-seller activity is primarily done by the public. User-generated content usually goes unmonitored due to the sheer volume of content being submitted. In effect, products being sold on classifieds can be anything from the genuine to fake or counterfeit (in addition to illegal or prohibited).
Google says:

Counterfeit goods contain a trademark or logo that is identical to or substantially indistinguishable from the trademark of another. They mimic the brand features of the product in an attempt to pass themselves off as a genuine product of the brand owner.
Entertainment portals and mature content
Celebrity and movie news can be free from mature-type content if the publisher is keen on keeping his website family-safe. Seductive and revealing media (text, images, videos, and ads) are frequent occurrences in entertainment sites. Think of your job and your family as a litmus test, and ask yourself if you'd be comfortable viewing that content around your boss, your children, or your parents.
You'll usually have a pretty quick appraisal using that line of thinking to determine if your site will be flagged for a mature content violation. If you have mature content on your site (such as sexual health tips related to family planning), the easiest workaround is to keep that specific page out of your Google ad code blocks.
Related Read: Keep it Clean: Avoid Adult Content on Sites with Google Ads
A note on user-generated comments:

Entertainment news sites are highly engaging, and most of these sites allow commenting activity from their readers. Make sure comment moderation is enforced especially on pages where your ad codes appear, because: "Google ads may not be placed on pages containing any form of comment spam (including adult language)". Read more about this policy here.
Related Read: Preventing Inappropriate User Generated Content
Political blogs and hate speech violations
With Google's dedication to family-safe internet browsing, hate speech and mature content types are prohibited in AdSense/Ad Exchange programs. Political blogs are not necessarily evil, but there are blog sites (political in nature) with extreme beliefs that lead them to commit hate speech attacking personalities, groups, religion, and institutions. These are not deemed family-friendly by Google.
Tech websites and hacking content violations
There are a lot of helpful tech websites out there offering app tutorials, cheat sheets on tools, etc. These are all fine, as long as you don't offer cracking codes, keygens, and other types of hacking-related content.
Google says:

Placement of Google ads is not permitted on websites that promote any form of hacking or cracking. Hacking and cracking content is content that provides users with instructions or equipment that tampers with or provides illegal access to software, servers, or websites. Read more about specific examples of hacking content here.
In the end, the main point is to make sure your site offers value to its users. If you create a website for the sole purpose of monetization, while ignoring Google's terms and conditions for ad serving – you'll probably end up in the banned account list. As a website publisher, the key is to contribute to improving user experience on the web.
As industry leaders in ad monetization, we know what it takes to stay Google-compliant without hurting your revenues. Are you ready to take your ad revenue to the next level? Sign up for a Starter account at MonetizeMore today!
---
FAQ
What is a Google policy violation?
Google policy violations occur when publishers violate Google ad policies and get their ad accounts suspended or ads temporarily removed from their websites.
How do I fix my AdSense violation?
Find out how to fix AdSense policy violations from this Google guide: https://support.google.com/adsense/answer/7003627?hl=en
How can you violate Google's policies?
There are many ways you can violate Google's ad policies, such as using copyrighted content, showing Google ads on sites with content selling counterfeit goods, and more. We discuss additional policy violations in the blog post.
Related Reads: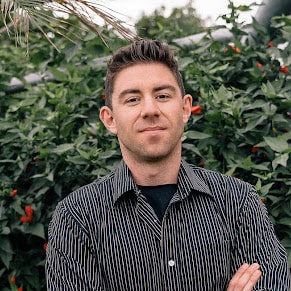 Kean Graham is the CEO and founder of MonetizeMore & a pioneer in the Adtech Industry. He is the resident expert in Ad Optimization, covering areas like Adsense Optimization,GAM Management, and third-party ad network partnerships. Kean believes in the supremacy of direct publisher deals and holistic optimization as keys to effective and consistent ad revenue increases.