Recently Google announced an update to intrusive ad blocking on its Chrome internet browser with regards to video ads starting August 5, 2020. Google first started blocking intrusive ads through the browser in 2018 as they wanted to protect users from both annoying and harmful ad experiences. Google has shaped its advertising offerings according to the Better Ads Standards to ensure they provide ad experiences that are non-intrusive to users. As a result of changes made, they've seen a drop in ad blocking rates in Google Chrome for North America and Europe.
The Better Ads Standards also announced a new standard for video content after conducting studies with 45000 worldwide consumers. They've determined three video ad experiences that users find disruptive for video content less than 8 minutes long.
Need help figuring out your video ad monetization plan? Our team is up-to-date on all the latest policy updates and tactics to safely increase your ad revenue. Sign up to MonetizeMore and get started today!
Video ad type #1:
Long, non-skippable pre-roll ads longer than 31 seconds that appear before a video and that users cannot skip within the first 5 seconds.
Video ad type #2:
Mid-roll ads of any duration that appear in the middle of a video that interrupts the user's experience.
Video ad type #3:
Image or text ads that appear on top video and are in the middle 1/3 of the video player window or cover more than 20 percent of the video content.
The Coalition for Better Ads has decided that publishers should stop showing the ads mentioned above within roughly four months. Google has followed suit and will stop showing the ads of websites that show these disruptive ads in the Chrome internet browser.
Remember to review the status of your website by using the Ad Experience Report. This tool helps publishers figure out if Chrome has identified any ad experience violations on your site.
Image Sources: Coalition for Better Ads
Conclusion
If you're using any of the video ads mentioned above, be sure to take a look at the Ad Experience Report tool and fix them immediately. You don't want Chrome to stop showing your ads.
Want to find out how to run different ad types, sizes, and layouts without disrupting users or raising any red flags? Let MonetizeMore take care of it for you! We'll set up your ads, figure out the best layout, optimize them, and more to maximize your ad revenue. Sign up to MonetizeMore and get started today!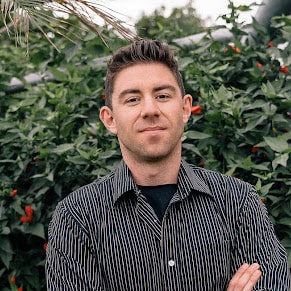 Kean Graham is the CEO and founder of MonetizeMore & a pioneer in the Adtech Industry. He is the resident expert in Ad Optimization, covering areas like Adsense Optimization,GAM Management, and third-party ad network partnerships. Kean believes in the supremacy of direct publisher deals and holistic optimization as keys to effective and consistent ad revenue increases.