This post was most recently updated on August 30th, 2019
Ad blocking has been a thorn in the side of publishers ever since the internet got introduced to it a few years ago. With popular ad blocking browser extensions being used by millions of users and publishers losing out on countless advertising revenues, it's no wonder the issue is on Google's radar. However, their solution might not be as you expected…
Recent news reports have indicated that Google might be planning to incorporate their own version of ad blocking as an additional Chrome browser feature. Since Google's in the business of advertising, generating close to $60 billion in advertising revenue in 2016, one might find it hard to comprehend why they would add such a feature to Chrome. This might even be more confusing when you realize that the Google Chrome browser is estimated to be used by around 50% of the internet (w3counter.com).
Sources say that the Chrome ad blocking feature could be announced within a few weeks time while others indicate that Google might scrap the idea altogether. Here at MonetizeMore, we decided to take a closer look at this potential feature, how it could affect publishers and the advertising industry.
Ad blocking statistics
Although multiple ad blocking solutions exist the two most popular extensions in 2017 are Adblock Plus and Adblock. Also, as an update, be sure to check out the best ad blockers for 2019 here as well. Adblock Plus claims to have over 100 million active users while Adblock states that it is one of the most popular Chrome browser extensions online and are being used by 40 million users. Both these extensions are available on multiple devices and browsers.
The incorporation of these extensions in daily internet usage has seen tremendous growth with an estimated 26% of web users in the US running ad blockers on desktop.  Adblock Plus allows what it calls "acceptable ads" which are ads deemed non-intrusive and acceptable for user experience. It also allows users to browse completely ad-free, even removing ads which were previously deemed acceptable.
Did you know that Eyeo GmbH, the company behind Adblock Plus, gets paid by Google to allow their ads to display on Adblock Plus' systems?
How Google's version of ad blocking could work
Sources indicate that this feature would possibly be switched on by default within the Chrome browser. The focus would be to remove or block ads which provide an unsuitable experience to Chrome users on both desktop and mobile devices.
Instead of blocking individual ads, Google could possibly force publishers to comply with their ad standards throughout their entire website or face their ads being blocked in Chrome entirely.
The type of ads that Google Chrome's new feature could end up blocking
If Google ends up releasing this feature they would have to block some portion of ads. At least to win favor with current the ad blocking trend and to support the need for a better internet user experience. It is speculated that these ads might include those deemed unfit by the Coalition for Better Ads which are regarded as "beneath a threshold of consumer acceptability". They include ad formats such as pop-ups and sound enabled video ads that auto-play.
Potential results for the ad industry in 2017 and beyond
Let's get real for a second. Do you really think Google would release an update to their Chrome browser, a browser being used by half the internet, with an ad blocking feature that could potentially cost them billions of dollars? We don't think so and neither should you. Google is in the business of making money and they don't often make decisions counter-intuitive to that.
Although to the naked eye their ad blocking installment seems far fetched, it's actually a carefully planned strategically placed defensive move. For Google, it's all about control.
If Google controls ad blocking it could result in them displaying their ads without jumping through hoops or paying any "acceptable ad" fees. The move will also be an attempt at stopping the growth of browser ad blocking solutions or even removing them from the equation completely. Also, consider that Google does not run the non-consumer acceptable ads like pop-ups, pop-unders, sound enabled video ads, etc. Therefore, Google's ad block feature would be providing a better user experience and would take profits away from their competitors.
What does this mean for publishers? Running intrusive ads will become less lucrative if/when the Google ad block is released and becomes widely used. If Google is in control of ad blocking, publishers who rely on Google as a revenue stream could rest a little easier at night. If you would like to know what percentage of user block your ads, you can contact us to implement the free MonetizeMore tool that measures adblock rates.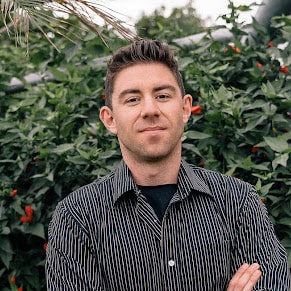 Kean Graham is the CEO and founder of MonetizeMore & a pioneer in the Adtech Industry. He is the resident expert in Ad Optimization, covering areas like Adsense Optimization,GAM Management, and third-party ad network partnerships. Kean believes in the supremacy of direct publisher deals and holistic optimization as keys to effective and consistent ad revenue increases.