Are you considering upgrading your Google Ad Manager (GAM) Small Business account to the premium version Google Ad Manager 360? In this article, we'll provide you with all the details about upgrading, comparing the two versions, and more!
When can you move from a Small Business account to GAM 360?
To start using the premium or paid version of Google Ad Manager, publishers need to cross over the free ad impression limits for their specific country. These limits include:
-90 million impressions per month for non-video ad units if (for users in the US, CA, AU, NZ)
-200 million impressions per month to non-video ad units (for users in the Russian Federation, Slovakia, Czech Republic, Greece, Slovenia, Lithuania, Romania, Poland, Ukraine, Hungary, Croatia, Bosnia and Herzegovina, Cyprus, Kenya, Morocco, Estonia, Latvia, Bulgaria, Turkey, Lebanon, Israel, United Arab Emirates, Saudi Arabia, Egypt, South Africa, Mexico, Argentina, Chile, Columbia, Guatemala, Uruguay, Peru, India, Taiwan, Malaysia, Korea, Hong Kong, Indonesia, Pakistan, Thailand, Philippines, China, Vietnam, Bangladesh, or Sri Lanka)
-Or 150 million impressions per month for non-video ad units (for countries not mentioned above) and 800,000 video ad impressions per month.
You can find out more information about impression limits here: https://www.google.com/doubleclick/publishers/small-business/terms/
How do you make the move to GAM 360?
When reaching the free ad impression limit for your specific country, Google will start billing you for additional ad impressions. You will get contacted by Google to sign up for Google Ad Manager 360. Alternatively, publishers can also check with GAM 360 resellers to get access to an account.
What's the difference between GAM and GAM 360?
Not many publishers can reach the impression limits set up to gain access to GAM 360. However, when you get access to the premium version of Google Ad Manager, there are additional features and reporting capabilities that make the complexities of managing large impression volumes easier for publishers. Here are a few comparisons between the two products to consider:
Pricing: Google Ad Manager Small Business is free for publishers up to a specific impression limit depending on their country, and ad types served. GAM 360 is not free and costs money per impression volume. It's often negotiated between publishers and resellers or Google sales representatives.
Features: GAM Small Business provides a whole range of features, as we've mentioned here, which is suitable for most small-medium-large publishers. GAM 360 is an enterprise solution and consists of all the GAM Small Business with additional advanced features. Take a look at some of these features below:
First-party audience segments: With GAM 360, you can create first-party audience segments using your ad inventory. This feature allows publishers to sell narrowly targeted inventory to advertisers. They can further associate these first-party segments with ad units and key-values.
You can find out more about first-party audience segments here: https://support.google.com/admanager/answer/2423498?hl=en.
Advanced video ad options: The options available depends on the type of GAM 360 account you have. Some notable features for video include being able to create video ad rules to define how ads are displayed within video content. Dynamic ad insertion allows server-side insertion of video ads. You also get access to audience measurement tools.
Find out more about video ad features for GAM 360 here: https://support.google.com/admanager/answer/3485387?hl=en.
Direct Google support: It's not always easy to get in touch with Google support directly. Previously publishers have made use of the GAM publisher forums. Through GAM 360, that's no longer the case. You'll get direct access to a dedicated GAM 360 support staff member to help with any question or concern.
Improved reporting functionality with Google Data Studio: Publishers can add GAM 360 as a data source in Google Data Studio to create data visualization reports. Most metrics used in GAM are available, and you can share it securely with other team members.
Find out more about connecting GAM 360 to Google Data Studio here: https://support.google.com/admanager/answer/7558019?hl=en.
Auto suggested ad units: With this feature, publishers get to use ad units suggested from Google Publisher Tags.
You can read more about setting it up here: https://support.google.com/admanager/answer/7307726?.
Conclusion
Not sure if a move to Google Ad Manager 360 is best for you? GAM 360 is a powerful tool with amazing features, but it can cost more money and take a lot of time and effort to set up. Here at MonetizeMore, we're experienced in both GAM Small Business and 360 versions.
Be sure to fill out our contact form here and mention that you are interested in Google Ad Manager 360. One of our consultants will respond shortly.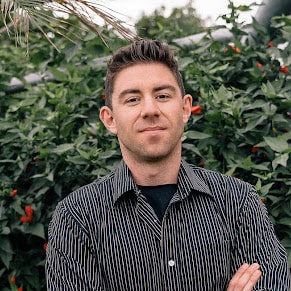 Kean Graham is the CEO and founder of MonetizeMore & a pioneer in the Adtech Industry. He is the resident expert in Ad Optimization, covering areas like Adsense Optimization,GAM Management, and third-party ad network partnerships. Kean believes in the supremacy of direct publisher deals and holistic optimization as keys to effective and consistent ad revenue increases.