This post was most recently updated on July 25th, 2019
The AdMonsters Publisher Forum is considered to be one of the best events in the ad operations industry. Influencers, trendsetters, and innovators in the digital publishing arena come together to share their experiences managing the fast-paced ad supply chain in 2017.
This month, the AdMonsters is happening August 13-16 in Montreal. To help you make the most of the upcoming AdMonsters Publisher Forum in Montreal, we put together this quick event guide.
photo source: AdMonsters.com
5 Things to Expect from AdMonsters Publisher Forum Montreal 2017
1. Powerhouse Speakers on the Latest Ad Industry Topics
AdMonsters Publisher Forum Montreal 2017 speakers' lineup brings together leading programmatic executives at established media companies like NBC Universal, A+E and USA Today as well as speakers from new media companies like Pandora, SheKnows and Business Insider. The speaker topics range from header bidding and brand safety to programmatic video and ad optimization.
Here is a rundown of our can't miss talks for the event:
'Build Up a Publisher Creative Hub' by Jeff Burkett, VP of Advertising Innovation at USA Today Network(Twitter: )
'Saving the Programmatic Video Space' by Jason DeMarco, VP of Programmatic at A&E Networks (LinkedIn).
'How I Learned to Stop Worrying and Love Process Management' by Elizabeth Petro, Director of Ad Operations at Pandora (LinkedIn)
'Speedy Service: Ads and Site Optimization' by Leslie Black, Manager Digital Sales Operations at Fandango/NBC Universal
'Maybe Programmatic Isn't the Way To Go' by Jessica Barrett, Global Head of Programmatic at the Financial Times
Digital Media Leadership Awards Panel – Bryan Moffett
'More Inventory, Less Problems: Automating Optimization' by Dave Marquard, of IAS Integral Ad Science (Twitter: )
'Ad Tech Ex Machina' by Alex Calic (Twitter: ) of The Media Trust
'Accessing Quality Audience Beyond Your Own Property' by Tout's Daniel Akhapor (Twitter: )
You can view the complete AdMonster's speaker's agenda and schedule here.
2. Networking with Off-Site Activities

photo source: AdMonsters.com
The best way to get to know your potential industry partners is to see them in a more relaxed setting and AdMonsters activities are legendary for their fun factor.
For this particular event, picturesque Montreal is the perfect venue for numerous off-site activities.
Food and cultural trips, a yacht cruise on St. Lawrence, hike and bike tours, and whitewater jet boats are just some of the things you can do, and they are all scheduled on Tuesday, August 15.
There's also a discounted room rate for participants available at the Queen Elizabeth Hotel in Fairmont.
3. Cutting Edge Keynotes
Setting the tone for the entire event is keynote talks from Anthony Katsur of Nexstar Media Group and Ken Zachmann of DIverge Digital Media.
Katsur, a former President of Sonobi, discusses methods you can stay on top of the digital game especially with the complexities brought about by new solutions such as header bidding.
While Zachmann will talk about how to make customer targeting more efficient with the help of data-driven practices.
4. Speed Dating with the Sponsors
The first day, August 14 (Monday), is loaded not just with solid presentations. The evening also hosts a tech crawl and dinner so participants can mingle with each other and sponsors of the event.
Aside from this, the sponsors also have their own time discussing industry topics in the Sponsor Sessions on Tuesday, August 15.
5. Breakout Sessions and Networking
Pumped up and fresh from the AdMonsters vibe and interaction, participants are given their breakout session on the last day. Networking breaks are also distributed in between activities.
Interesting topics, like-minded people, and a stunning venue. This year's AdMonsters Publisher Forum is shaping up to be one of the best ad operations events of the summer.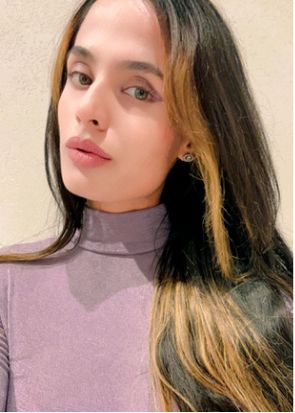 Meet Aleesha Jacob, the #1 B2B AdTech Content and SEO Marketer with over 7 years of experience in crafting data-driven content that fuels conversions for SAAS businesses. Having worked with SAAS companies and clients like BMW and Heineken, Aleesha brings a wealth of expertise. With her unmatched skills in creating compelling content, she helps businesses of all sizes drive more leads & maximize revenue.