Profit Attribution is an important feature that reports campaign ROI and meaningful information to support your traffic acquisition decisions. In the Profit Attribution report, you will be able to see your campaign revenues, campaign costs, the percentage of suspicious and invalid traffic, and more by UTM value. In this article, we'll show you how to use the Profit Attribution report. Let's jump right in!
When breaking down the revenue by utm_values, you will have much more control over your buying strategies. This report supports the following UTMs:
Source – It tells you where is the traffic coming from
Medium – It tells you how are they arriving at our website – such as a paid campaign, organic, or email
Campaign – It tells you which product/promotion drove the visitor
Term – It helps you track specific keywords
Content – It tells you more information about the link it was clicked – such as a banner ad or a text link.
On your PubGuru dashboard, click on Advanced Reports > Profit Attribution.
To get data on cost and Campaign ROI, start by connecting your buy-side accounts with PubGuru.
On the left-hand panel, click Account Connections > Buy-Side Connections. Take a look at how easy it is to connect your accounts, as shown below.
Requirements to Connect Accounts
Facebook
Check this on how you can find your account ID: https://www.facebook.com/business/help/1492627900875762.
Provide the account ID to your MonetizeMore Account Manager.
You will receive a request for access on your Facebook Business account. Go ahead and approve it.
RevContent
We need Mainly three things for API  access to work for Revcontent
#1 – client_id
-On your RevContent account, click account name on the upper right-hand corner
-Scroll to the bottom where it says "client_id", under Stats API Credentials
#2 – client_secret
-Click the account name on the upper right-hand corner
-Scroll to the bottom where it says "client_secret", under Stats API Credentials
#3 – account_id
-Click the account name on the upper right-hand corner
-Account ID is found under Details
Outbrain
You only need your username and password to connect.
Taboola
client_id (ask your Taboola rep)
client_secret (ask your Taboola rep)
account_id – when you're logged in, it's the numbers you see at the end of the Taboola Backstage URL:
Google Ads
Check this on how to locate your Customer ID: https://support.google.com/google-ads/answer/1704344?hl=en
Provide your Customer ID to your MonetizeMore Account Manager.
You will receive a request to link your account with MonetizeMore's. Go ahead and approve the request.
To get revenue data (estimated profits, session RPM, ad impressions), you'll need to connect your Google Ad Manager account.
To get data on suspicious and invalid traffic, the Traffic Cop code snippet provided by our Support team or your MonetizeMore Account Manager should be deployed on the site.
Take a look at how easy it is to control what you see on your dashboard below. You can toggle between different dates, metrics, and more.
Pay Attention To These Metrics
Session RPM & Page RPM
The Session RPM and Page RPM measures the revenue you earn for every thousand sessions or pageviews per UTM campaign.
Suspect Traffic & Invalid Traffic
As a publisher, protecting your ad accounts from invalid traffic and ad fraud is critical to your success! Be sure to only partner with genuine traffic providers and not those that send fake or bot traffic. If a certain source brings a high level of suspicious and invalid traffic, discontinue working with them as soon as possible. Keep your site and earnings protected by being on top of every activity coming in. Traffic Cop integration keeps the bad actors out so you can focus on what matters most.
If you haven't started running Traffic Cop yet, MonetizeMore's invalid traffic detection and prevention solution, be sure to sign up over here.
ROI (only available for utm_campaign)
Return on Investment provides data on whether you are earning or losing money from the campaigns you're running. This guides your decision to continue with the campaign, adjust, or switch to another.
Small sample data
Small sample data (highlighted in yellow) means that a particular utm_value didn't have enough data to estimate a revenue result with good statistical relevance.
Estimated data checkbox – On and Off
Estimated data will show data estimation for today's date. If the box is not checked, it will present past data based on Google Ad Manager. Estimated data is based on PubGuru's model, which takes into account historical, Google Ad Manager, and Ad Network data.
What's new?
The following metrics have been added to the profit attribution report in order to provide our users with more useful information about their running campaigns:
Click Rate – The percentage of clicks on the link that generate impressions.

Users Reached – Whether or not users are converted, reach lets us know how many customers are actually able to see our message during an ad campaign.

Users Conversions – The conversion rate is a metric used to measure the success of a campaign, showing the percentage of visitors that convert from an ad.

Cost Per Conversion – The cost per conversion metric tells pubs how much they are paying for each lead or sale.

Emails Unsubscribed – The absolute number of emails that unsubscribed from the publisher's list. Once the publisher has a lead unsubscribing from their campaigns, they don't recommend sending any other emails until the person shows interest again.

Email Unsubscription Rate – The percentage of users who opted out of the publisher's mailing list. A high unsubscription rate can harm email performance, marking pub as spam with email providers.

Data Transfer Support– Earlier publishers had to schedule reports from the report builder to get this data but now enterprise publishers who would like to see data transfer stats on the profit attribution report can analyze their data in the dashboard rather than on a CSV via email.
Conclusion
Are you ready to save countless hours monitoring and optimizing your media buying campaigns? Utilize PubGuru's Profit Attribution report and start maximizing your ad revenue!
Time to predict and profit more! Get started here.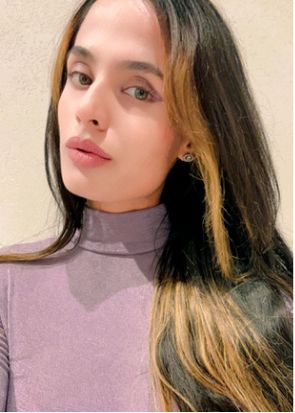 With over seven years at the forefront of programmatic advertising, Aleesha is a renowned Ad-Tech expert, blending innovative strategies with cutting-edge technology. Her insights have reshaped programmatic advertising, leading to groundbreaking campaigns and 10X ROI increases for publishers and global brands. She believes in setting new standards in dynamic ad targeting and optimization.