This post was most recently updated on October 24th, 2023
What are flashcards/quiz sites?
Flashcard sites or quiz sites are considered extremely effective for learning purposes. They make the studying process entertaining while maintaining its effectiveness and efficiency.
The cards contain information in the form of images, words, phrases, numbers, associated with any subject or topic and it asks you to spontaneously question yourself on a particular topic.
In the contemporary digital epoch, it is easier than you think to create a quiz using flashcards.
There are numerous platforms having existing templates that can be used to build a game without putting much effort into it.
Effective Ways to Monetize Flashcards/Quiz sites
Whenever an individual is developing an online site, the monetary side of it is considered as a primary source of motivation. Similarly, in today's world of digital advertising, these sites have a massive potential of generating handsome revenue by placing ads.
Generally, a significant portion of the ad revenue for the majority of the sites is generated using display advertisements.
On the other hand, there are sites that have the layout or the interface that is suited to other advertising models. For instance: native ads, rewarded ads, interstitial ads, etc.
Likewise, apart from standard display banner ads, the flashcard/quiz sites have a layout where these aforementioned types of advertising can help boost the revenue generated via advertisements.
In the following paragraphs, we will discuss a few of these ad types and how they can be useful in boosting the revenue of flashcard/quiz sites.
In addition, we will throw some light on some other techniques that can contribute to effectively monetizing such sites.
Rewarded Ads
Rewarded advertisements give a chance to users to watch a video or interact with a playable in return for a prize inside the application.
On entertainment-based sites like flashcards/quiz sites, it really fascinates the users if they can get a free extra try or a paid feature inside a game by just watching a video.
Over the period of the last few years, there has been ever-increasing competition in the mobile gaming market.
These website builders are striving to find the right balance between the ads and the user experience for the success or popularity of the game.
Rewarded ads are widely known to be aligned with the right balance. In the past year alone, there has been a 4X to 5X increase in the use of rewarded ads on the game/quiz-based sites.
Hence, rewarded ads boost revenue and user engagement on quiz/flashcard sites simultaneously.
Interstitial Ads

Nowadays, interstitial ads are one of the most widely used ad formats on gaming sites and applications.
An interstitial ad is an interactive full-page ad that is triggered when a user is switching from one page/layout to another on a site or an application.
Whenever an interstitial ad loads on a user's screen, there are two options: either he can visit the advertiser's landing page, or he can close the ad and continue to resume the game from where he left off.
The sites based on quizzes and flashcards are best suited for this ad format because, on such sites, every user is going to another game/quiz once the current one finishes.
It provides a great and frequent opportunity to place interstitial ads in between the pages to enhance the revenue without compromising the user experience.
These ads can also be inserted between different stages of a quiz, but it is critical to adjust the frequency capping to make sure that it won't have adverse effects on the experience of the user taking a quiz or playing a game.
Hence, interstitial ads are one of the best ad formats for advertisers to promote themselves singlehandedly, and it is a massive source of revenue for developers interested in developing quizzes and game sites.
Implement Header-Bidding with Increased Timeout
It is known industry-wide that header-bidding (HB) is the most impactful strategy in increasing the auction pressure for an ad impression.
It pushes advertisers to pay more to win the auction so that they can deliver their ads on a particular site or an application.
Header-Bidding adds a minor delay in the loading of these ads because an auction has to be conducted to select a winner.
Generally, it is considered as one of the major drawbacks of HB. Unlike text-based websites, on a quiz site, users have the expectation of a little delay before a quiz-based game is loaded.
Hence, it provides developers with an opportunity to increase the timeout for HB auction to ensure that maximum bidders take part in the auction.
As a result, this increased competition will ensure better rates, that in turn, will generate more revenue.
Related Read: https://www.monetizemore.com/can-i-get-header-bidding-tags-from-google-ad-exchange/
Wrap Up
In conclusion, the use of the above-mentioned format and techniques creates a win-win for advertisers who need to promote their product and for developers who need to monetize their mobile apps or games to generate optimal revenue.
Ready to increase your CPM by 30%?
Sign up now and supercharge your ad revenue today with MonetizeMore!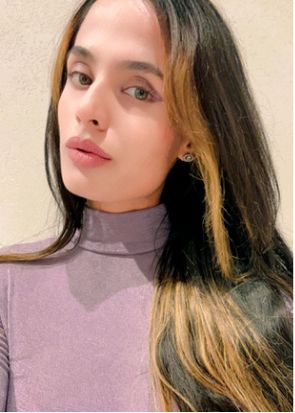 With over seven years at the forefront of programmatic advertising, Aleesha is a renowned Ad-Tech expert, blending innovative strategies with cutting-edge technology. Her insights have reshaped programmatic advertising, leading to groundbreaking campaigns and 10X ROI increases for publishers and global brands. She believes in setting new standards in dynamic ad targeting and optimization.