This post was most recently updated on October 8th, 2020
Welcome to the second installment of the MonetizeMore AdTech Thought Leadership Series! This interview features our very own Kean Graham (CEO of MonetizeMore) who shares his thoughts on Consent Management Platforms (CMPs) in the post-GDPR era, Video innovation in the industry, and what the biggest breakthroughs will be in ad tech this year.
Enjoy the full interview below! Here are the questions and answers from Kean.
What are your thoughts on the landscape of CMPs in the post-GDPR era?
We are still in the early stages of GDPR and yet to see some major actions from the EU government so far. We did an audit of the available CMPs and found that most of them are not thorough enough.
Most of them still allow common tracking tools like Google Analytics and Facebook to log EU user info before they had a chance to provide consent. That is why we decided to develop PubGuru Dataguard.
We weren't confident in the solutions out there, so we built a custom solution to make sure each of our publisher partners is completely GDPR compliant.
Things will change once the European government starts taking significant actions on non-compliant media buyers, ad networks, tools, ad exchanges, and publishers. Once these players see the real repercussions of not being fully GDPR compliant, many companies will scramble to make last-minute changes.
Video continues to be a mega-trend that publishers are doubling down into. What do you see is driving this innovation?
Ad tech trends tend to follow where the dollars are going. Traditional TV budgets have been moving towards online video ad budgets. However, the demand has far exceeded the supply for a while. There are great returns in online video advertising for publishers, and the supply is catching up as a result.
A side-effect of this market gap has been the existence of in-banner videos (IBVs). These are the video ads that users see within 300×250 banner ads that are auto-play. They are horrible for UX and have been slowly filtered out because of their lack of quality.
As IBVs continue to disappear, we will see video content grow to take advantage of these growing online video ad budgets. Video creation also has become more prevalent because of the decreasing costs of DIY video production.
What do you think will be the biggest breakthroughs in ad tech in 2019?
Preventative Invalid Traffic Tech: One of the biggest threats to publisher businesses is influxes in invalid traffic. Unfortunately, invalid traffic can increase without the knowledge of the publisher via new traffic sources, social media bot traffic or even black hat competitors.
There is no available tool tailored to ad monetized publishers to prevent invalid traffic from viewing and clicking on display ads and getting publishers banned by Google and other ad network sources. This can lead to not receiving unpaid ad revenues which could be 90%+ of total revenues for most publishers.
The current solutions today only detect invalid traffic but do not block the invalid traffic from viewing and clicking on publisher ads. So by the time a publisher finds out about this invalid traffic influx, the damage has already been done.
We are releasing Traffic Cop to eliminate this threat for ad monetized publishers by blocking invalid traffic from viewing and clicking on any ads and to keep each of their ad networks accounts safe. We expect alternatives to be available in the future as well since this is such a huge problem for publishers.
Changing Auction Dynamics: Google made a big splash with their decision to move to first-price auctions. This has already started to happen with the other exchanges, and Google is merely catching up.
They still win the majority of the programmatic ad impressions in the industry so that this change will have the largest effect. Publishers and ad tech partners who are the savviest will be able to find ways to realize higher RPMs as a result at least in the short-term.
Conclusion
Compliance, growing video usage, preventative invalid tech, and changing auction dynamics will define what is an already exciting year for ad tech!
Want to find out how to best lay hold of video ad budgets on your website, block invalid/bot traffic and maximize your ad revenue? Sign up to MonetizeMore today!
Enjoyed this interview? Share it with the ad tech enthusiasts in your network today.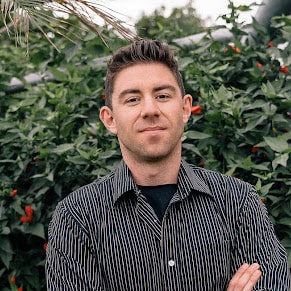 Kean Graham is the CEO and founder of MonetizeMore & a pioneer in the Adtech Industry. He is the resident expert in Ad Optimization, covering areas like Adsense Optimization,GAM Management, and third-party ad network partnerships. Kean believes in the supremacy of direct publisher deals and holistic optimization as keys to effective and consistent ad revenue increases.