This post was most recently updated on July 6th, 2022
In 2018 video advertising was set to reach new heights. According to forecasts from eMarketer, video ad spending in 2018 would make up more than 25% of all digital advertising spend in the US for 2018. That meant that the video market would see a growth of nearly 30% to $27.82 billion.
The video advertising market has come a long way — all the more reason for publishers to get familiar with the programmatic video landscape. In this article, we'll look at interesting statistics, trends, different types of video ad units, video ad networks, video header bidding, and more.
Platforms that dominate the video market
It's no surprise that top platform such as Facebook, Snapchat, Twitter and YouTube catch most of the video advertising budgets. The image below gives an overview of how the market looked in 2018 and what role video advertising played in revenue derived by these internet giants.
Source: https://www.emarketer.com/Chart/US-Facebook-Twitter-Snapchat-Revenue-Share-Video-vs-Other-2018-of-total-company-revenues/222966
Facebook seems to dominate the world of video ads and takes almost 25% share of budgets for video advertising in the US. They are the top social network in terms of video advertising, projected only to grow.
Their in-feed video ad unit seems to have brought them the most success as advertisers find it useful to drive brand awareness and grab attention. This ad unit is available on both the Facebook and Instagram platform. Their in-stream ad unit used in Facebook watch also seems to be gaining ground.
Video ads are very important to Twitter as it drives more than 50% of their total ad revenue. For Snapchat it's a very similar story as video advertising revenues make up 60% of its ad business in the US.
Statistics and projections from YouTube will further state the growth the video advertising market is experiencing. For 2018 YouTube was set to earn over $3 billion from US advertisers for video advertising which is up more than 17% YOY. This makes up 11% of Google US digital ad revenues.
Mobile video advertising outlook for 2019
Mobile video advertising spending is set to increase dramatically from around $16 billion in 2019 to close to $25 billion in 2022 as shown in the image from eMarketer below. Also, 90% of the budgets spent on mobile video advertising will be transacted programmatically.
What is video advertising: This type of advertising can be displayed online or offline and entails display advertising that contains video elements shown before, during or after a video.
Source: https://www.emarketer.com/Chart/US-Mobile-Video-Ad-Spending-2018-2022-billions-change/224487
This growth is primarily motivated by the continued increase in mobile video content viewers as the total of smartphone video viewers is set to reach over 187 million in 2019. Adults in the US are also spending more time watching videos on their mobile. The average time spent watching video on mobile devices will reach 30 minutes per day in 2020.
New mobile video ad units also exist that advertisers can test out such as 6 seconds non-skippable as well as vertical and rewarded video ads.
Different types of video ad units
According to the IAB (Interactive Advertising Bureau), digital video ads fall into two categories, linear and nonlinear. Linear video ads are advertisements that feature during a video either before, in the middle or after the video.
Nonlinear on the other end typically consists of ads that overlay video content and means that streaming or video content does not have to stop for these ads to display like with linear. Let's dive a little deeper into the different types of video ads within each of these categories and their ad units.
In-stream
In-stream video ad formats include pre-roll (before the video plays), mid-roll (in the middle of the video) and post-roll (after the video has finished playing).
Most of the time these ads cannot be stopped by users and are displayed within a long or short video. If you have ever watched a video on YouTube, you would have noticed pre-roll video ads used on videos where content creators have enabled monetization. These ad units can, however, get blocked by ad blockers most of the time.
Out-stream
Out-stream video ads occur in a much more non-traditional sense outside of video content. Out-stream ad units make use of existing ad units and ad locations within a page to deliver video ads. The focus here is on a non-video based environment which may include but not be limited to text content, social feeds and more.
It's a much newer form of video ads and not as widely in use as in-stream. An example can be a user visiting a text-based web page, and as they scroll down, a video opens up and starts playing with its audio muted.
As with in-stream video advertising, different types of out-stream ad units also exist. These ad units include:
In-banner: Think of a traditional display ad unit, but instead of rich media, a video is shown in its place.
In-article: Just as the name says, these ad units display the video within the content as the user scrolls, and the ad unit comes into view.
Native: These ad units help video ad publishers run ads within the prescribed IAB native ad sizes through widgets and various other listings. They can also contain headlines and descriptions.
Interstitial: These video ad units are used to transition users from one page to another and get placed between the end and beginning of web pages.
Out-stream video advertising breaks boundaries previously in place by in-stream seeing as video content does not bind these ads. It makes it easier for advertisers to find highly targeted audiences to target and for publishers to grab hold of ever-increasing video ad budgets.
Instead of having to produce video content to get a piece of the video ad spends, publishers can implement video ad monetization for traditional web-based content with video.
Advertisers also seem to have more control and guarantee from this ad unit type. Not only do out-stream video ads pause when a user scrolls further down or up the page, but research has also indicated that user retention increases with this format.
Out-stream ads get viewed 25% more than in-stream. Keep in mind that it's not without its shortfalls. Out-stream video ads can be very intrusive. Publishers and advertisers need to think carefully about their strategy when adding these ads to their ad stack or serving them to an audience.
Here are statistics regarding digital video ad types and which types users think to interrupt content the most. As you can see, pre-roll is the least intrusive on both desktop and mobile while out-stream, and mid-roll ads the most.
Video ad networks
As with display advertising, many video ad networks exist that publishers can utilize in their ad stack for additional revenue. Be sure to check out MonetizeMore's updated list of the top video ad networks for 2019 here.
However, as with any ad network or type of monetization that you add to your website, be sure to test it before coming to any definitive conclusion. Results may vary between publishers.
If you'd like to find out which ad networks would best fit your site or how to increase your ad revenues, book your free consultation today!
Video pricing definitions
When monetizing content with video ads, it is essential to understand pricing definitions so that you can accurately compare monetization sources and determine the profitability of your ads. Keep in mind that these definitions were sourced from the IAB, but it is recommended to double check definitions of pricing models with each ad network you use.
Different companies may have non-standard viewpoints of viewability. Here are the most critical video ad pricing definitions you need to understand before monetizing with video ads.
CPM
Cost per thousand impressions is a metric well known by most publishers and does not need any further explanation.

CPM = Total cost/total impressions x 1000

CPCV
Cost per complete view typically refers to an action where publishers are only paid if a video is watched until 100% completion.

CPCV = Total cost/completed views

CPV
Cost per view means that the advertiser pays whenever the video ad starts playing. No guaranteed video watch time is included, unlike CPCV.

CPV = Total cost/total views

VCPM
Viewable cost per thousand is a metric which focuses on viewable impressions (where videos are viewed by the user for more than 2 seconds) in 1000 units.

VCPM = Total cost/viewable impressions x 1000

VCPV
Viewable cost per view is a combination of previously mentioned pricing models usually referring to a completed view.

VCPV = VCPM/CPV

CPE/CPI
Cost per engagement or interaction is where advertisers only get charged when the user interacts with the video.
Time-based pricing
This can refer to CPS (cost per second) or CPH (cost per hour). Here the advertisers pay only for agreed upon viewable time impressions with a minimum view time per 1000 impressions.
Video header bidding
Header bidding continues to drive vast profits for many publishers. It should come as no surprise that header bidding within other advertising types such as video and mobile would also become the norm.
If you don't know what header bidding is, be sure to read our article on it here and also check out MonetizeMore's proprietary technology called PubGuru Header Bidding. Video header bidding has many similarities compared to traditional header bidding which originates mostly from display advertising.
Publishers can gain access to multiple demand sources and eliminate the old waterfall ad inventory set up to generate the maximum yield. This process usually takes place in the header code of a website, but video players on the other end don't contain header tags.
However, the process of video header bidding can still be implemented with some clever coding within a page's header tags while working together with the video player.
As with almost anything within in AdTech, there are some pros and cons. For publishers, a definite benefit to implementing video header bidding is the increase in yields/higher CPMs.
Some reports have even stated that header bidding can increase CPMs over 50%. With video CPMs already being higher than display advertising, it makes it all the more lucrative. On the other end, latency and slow loading times seem to hinder the video header bidding process.
For more information on video header bidding read Clearcode.cc's guide on "What is Video Header Bidding and How Does it Work?".
Adsense for video (AFV)
AdSense for video is another way for publishers to get a piece of the ever-growing video market. This Google channel allows you to monetize your video content via desktop or mobile devices. Be sure to adhere to the AFV policies for content requirements, video player implementation, and ad serving guidelines.
Through the AdSense for video network, you can gain access to a range of video ad units similar to what has been previously mentioned from the IAB earlier in this article. This includes linear formats such as pre-roll, mid-roll, post-roll with skippable and non-skippable options and also non-linear overlay ads. Take a look at the linear format ad example below.
For integration options, you can either choose direct integration and work with Google's SDK or work with third-party platforms who have partnered with Google. Be sure to visit their technical quick start guide to see all the third-party video players and installation guides and also take a look at this guide.
Programmatic video advertising
In an age where everyone and everything is connected, programmatic advertising can help link publishers, content, consumers and advertisers in real time. Together with advanced targeting options, ad technology, and ad management capabilities, programmatic advertising allows advertisers to deliver the right message to the right audience at the right time.
Be sure to read more about programmatic advertising here if this concept is new to you.
Emarketer.com says that in 2019 more than 70% of video ads will be run programmatically. Top Ad Tech company AppNexus has also been reporting and predicting similar behavior. They've noted a massive influx of ad dollars into the programmatic video market for the US during recent years.
For 2018 they estimated a split of 42% for desktop and 58% for mobile in terms of programmatic video ad spend. Their research also indicates that out-stream and mid-roll video ad units remain the most intrusive to users on both mobile and desktop devices with mid-roll bothering users the most on mobile.
There are a few different channels which we can expect to see an upward trend in programmatic video advertising. These channels include:
Mobile: With mobile usage continually growing even to the point where usage is more than desktop and online video embraced by users alike, it is no shock that mobile video advertising will take flight. PWC even noted in their annual report that mobile video ads would be amongst the fastest-growing segments of the digital market. They have estimated mobile ad spending to rise to $16.4 billion by 2020.
Native: As with most digital advertising sectors, growth and development within ad units and formats are imminent. Native advertising is one of these platforms that will see a significant increase and adoption within video advertising. Native advertising still has its obvious benefits such as not being blocked by ad blockers and helping with user experience, unlike old traditional ad formats.
Trends for 2019 and beyond
There is no doubt that 2018 was a huge year for digital advertising. Global digital media ad spend was more the $628 billion for 2018 alone.
With the continual rise of OTT TV, Connected TV is set to continue to evolve, and more publishers will be embracing advertising opportunities connected to it. Out-stream video ad formats will also be a crucial revenue driver for in-app monetization.
All this is not without any challenges. Ad fraud is forecasted to grow to $50 billion by 2025. It poses significant risks and problems to the digital advertising ecosystem. Together with ad fraud issues such as brand safety, viewability and the considerable number of ad blockers which currently runs on over 600, 000,000 devices need to be addressed.
Although these challenges exist there are a few new developments which are set to change the video advertising environment. In-transit video ads that display ads on offline devices through a travel operator's offline apps could deliver exciting results. This type of ad could result in an exclusive brand safe environment.
The development of 5G, which hopes to be 1000x faster than 4G, will remove latency with video ads and drive the evolution of new ad formats and experiences.
The infographic from adplayer.pro provides a few more interesting facts, predictions, and trends for 2019 below:
Source: https://blog.adplayer.pro/2018/11/29/2019-video-advertising-trends-infographic/
Summary
Video content is consuming the internet and remains one of the beat content mediums that not only grab a user's attention but holds it.
To put together a comprehensive Video Monetization strategy in 2019, you need to build your ad technology stack to include Ad Servers, Video Players, and Ad Units. Alongside an expert ad ops team fine-tuning your auctions as well as introducing new advertising partners.
Want to know how to earn more from your video advertising in 2019? Sign up for a Premium account at MonetizeMore today!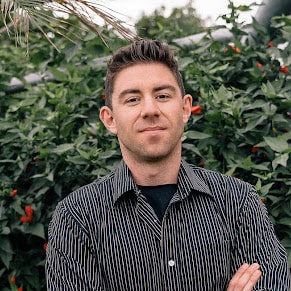 Kean Graham is the CEO and founder of MonetizeMore & a pioneer in the Adtech Industry. He is the resident expert in Ad Optimization, covering areas like Adsense Optimization,GAM Management, and third-party ad network partnerships. Kean believes in the supremacy of direct publisher deals and holistic optimization as keys to effective and consistent ad revenue increases.