What do you do if your website is in a language that gets removed from the list of languages available for use with Google products? Recently, a publisher on the Google forums mentioned just that. They operate a non-English language website, which was removed from the list of supported languages for AdSense and Google Ad Manager.
Let's take a closer look at the situation and give you some solutions to this issue.
Before we begin, be sure to check the list of supported languages and Google products available for each language here: https://support.google.com/admanager/answer/9727?hl=en.
In this case, the publisher was using Google Ad Manager to traffic their ad inventory. When Google decides to stop supporting a specific language for Google Ad Manager, that would mean a lot of hassle for you as a publisher. However, it's not necessarily the end of the world.
There are many alternative ad servers that you can use to traffic your ads and optimize your ad inventory monetization. Some of these include the likes of Smart Ad Server, Zedo, Kevel, and more.
If you've been utilizing AdSense with Google Ad Manager and AdSense no longer supports your website language, that would mean losing out on Google's pool of advertisers. Not the best situation, but still, not the end of the world.
There are many great ad networks out there. We've also created a guide on AdSense alternatives here. Essentially you'll need to do some research and find out whether these ad networks, as mentioned above, can help you monetize your traffic for your specific language site.
If you couple that with header bidding and some ad optimization techniques, you should be able to reach similar ad revenue levels as before with AdSense and Google Ad Manager. Possibly even higher. Situations like these aren't ideal, but you'll have to think out of the box to find a solution that works for you.
Alternative monetization and diversification
Sticking to display ads as a monetization has always been very profitable. However, you can also consider diversifying your income streams. Are there possibly some related products, niches, or sub-niches you could promote as an affiliate on your website? What about the type of traffic you generate?
Are some of the keywords you rank for in Google buyer related keywords? Why not consider creating an eCommerce store and selling your own products or become a dropshipper?
Do you have a big email list? Consider monetizing that with affiliate offers or even sponsored content. The list is almost endless.
What's next?
Whatever the case, MonetizeMore is here to help! We are a Google Certified Publisher Partner and work with hundreds of publishers across multiple countries and languages. Let us help you find the best ad monetization solution for your business and take your ad revenue to new highs! Sign up to MonetizeMore today!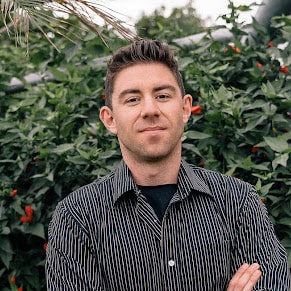 Kean Graham is the CEO and founder of MonetizeMore & a pioneer in the Adtech Industry. He is the resident expert in Ad Optimization, covering areas like Adsense Optimization,GAM Management, and third-party ad network partnerships. Kean believes in the supremacy of direct publisher deals and holistic optimization as keys to effective and consistent ad revenue increases.