This post was most recently updated on April 12th, 2021
The AdSense double click penalty or two click penalty, which can also happen on Google Ad Exchange, is one of the more subtle penalties publishers may experience. It's subtle as you might not even be aware that you are affected by it before it's too late.
It can result in a massive decline in click-through rates on your Google ads and a decline in ad revenue. Chances are, you'll also receive an ad revenue clawback due to the invalid click activity. In this post, we'll show you how the penalty works and how to recover from it.
What it is and how to see if you are affected
The first thing you need to know is that Google won't notify you about this penalty. You'll need to keep a close eye on your performance and ads to notice it.
Generally, publishers are slapped with a double click penalty because their ads result in too many accidental clicks that don't convert, which is part of the invalid traffic classification. Often it's because ads aren't labeled or they're placed too close to links or content, but we'll get into that in more detail below.
Here's an example of the penalty in action:
As you can see, the "Android wear" ad is showing on the website. As soon as users click on the ad, they get served another button that says, "Visit Site." As a result, it reduces your ad CTR and leads to a decline in ad revenue. It helps Google identify whether the user clicking on the ad is interested in what the ad offers, by providing an additional step for users to follow before publishers get paid for their part.
If you are testing your ads and see this measure in place, you'll know that you have been hit with the penalty. Be sure not to click on your ads on your own, except if you are viewing them in a testing environment.
Another way is to see if you've experienced any drastic decreases in CTR and ad revenue on your Google ads, while traffic, ad delivery, and fill rates stayed the same.
The more traffic you're running from Google, the easier it would be to catch this penalty in action.
Update:
You can now check to see if you have the penalty using MonetizeMore's free PubGuru Ad Inspector Chrome extension. All you have to do is download the extension here, and allow it to run on the page you think has the penalty. Be sure to check both mobile and desktop versions of your site as the penalty can be visible on either. See the example below:
How to prevent and get rid of the two click penalty
Let's take a look at how to prevent and rid yourself of this penalty.
Don't place your ads too close to clickable content – This includes links, images, navigation buttons, and anything else that is clickable. You can increase the padding around your ads so that there is white space between ads and content.
Label your ads as "advertisements" – This will ensure that users are able to differentiate ads from content or images.
For "next page" type of navigation buttons within content place them below ad units – This will further ensure that any confusion as to which button (the arrow button on the ad or your website's button) offers which functionality.
Your site should be mobile-optimized – If your site is not optimized for the mobile screens, ads and content could be overlapping one another. Not only is it bad for user experience, but could also hurt your reputation to advertisers.
Sometimes disabling AdSense auto ads can solve the issue – As AdSense auto ads are placed within your content, it can sometimes lead to accidental clicks. Or you may also reduce Ad Load, which controls the number of auto ads you show on your pages.
Protect yourself from invalid traffic with Traffic Cop – Traffic Cop is MonetizeMore's invalid traffic detection and prevention tool. If the cause of your penalty is due to bot or more sophisticated invalid traffic (not accidental clicks), Traffic Cop can help. Not only will it help detect all invalid traffic coming to your site, it will also prevent it from seeing and clicking on your ads.
Conclusion
Have you tried to implement the techniques we recommended to remove the two click penalty, or are you struggling to figure it out? Don't worry, MonetizeMore can help! Our team of ad ops experts has helped 100s of publishers optimize their ad revenue and overcome many ad-related hurdles! Sign up to MonetizeMore today!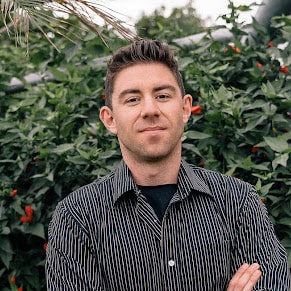 Kean Graham is the CEO and founder of MonetizeMore & a pioneer in the Adtech Industry. He is the resident expert in Ad Optimization, covering areas like Adsense Optimization,GAM Management, and third-party ad network partnerships. Kean believes in the supremacy of direct publisher deals and holistic optimization as keys to effective and consistent ad revenue increases.