Once you understand how to put ads on your website and get paid by Google, it can open many doors for you. If you can maintain and grow your website traffic levels, it could mean an additional income source or even a way for you to make a full-time income.
We usually recommend that publishers start monetizing their traffic with Google AdSense. What is the next step to take once you've started making money with AdSense? How can you optimize your ads and increase your ad revenue? What does ad optimization mean anyway?
What is ad optimization anyway?
Optimizing your ads or ad optimization is the process of getting the ads you show on your website to generate more ad revenue for you.
There are two general ways of increasing your ad revenue. Either you generate more traffic so that the number of visitors that see and click on your ads increases. Or, you optimize the AdSense RPM (revenue you earn for thousand impressions on your website) with the traffic your site is already making.
Both are valid methods of making more money. However, optimizing your ads is the most effective way in the short term, which will have immense long-term benefits. If your ads are optimized and your traffic increases, you'll automatically earn more than when your traffic increases, but ads are not optimized.
How to optimize your AdSense ads or ads?
The reality is that there are many ways of optimizing your ads. We show how to become an expert in AdSense ad monetization in our course, PubGuru University School Of AdSense. For now, here are a few methods that you can test out today.
Before you decide to optimize your ads, you have to know that it comes down to testing. Test out different ad layouts, ad sizes, ad formats, amount of ads on a page. Run header bidding, use an ad server and make AdSense demand compete with other ad networks. The list goes on.
Testing Auto Ads
With AdSense Auto Ads, Google uses machine learning to inject your ads into different sections of your site and optimize accordingly. You can also test different ad types via Auto Ads. Be sure to find out more about doing so here.
Test sticky ads
Sticky ads are also called anchor ads. These ads stay in a fixed position while the user scrolls up and down the page. What's great about this ad type is that it's always in view and increases the chances of users clicking on ads. We take a closer look at sticky ads here and show you how to implement them as well.
That's great, but I need someone to show me step by step
We get it! Not everyone is an AdSense expert. Some can figure out things for themselves, and others need a helping hand. There's nothing wrong with that. Everyone has their strengths and weaknesses.
To help the publisher community take control of their AdSense earnings, we've created an over-the-shoulder video course called PubGuru University School Of AdSense. In it, we'll show you how to optimize your AdSense ads. We'll help you take complete control of your ad revenue and master AdSense!
Are you ready to take your AdSense ad revenue to the next level? Enroll in PubGuru University today!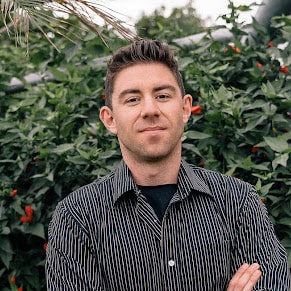 Kean Graham is the CEO and founder of MonetizeMore & a pioneer in the Adtech Industry. He is the resident expert in Ad Optimization, covering areas like Adsense Optimization,GAM Management, and third-party ad network partnerships. Kean believes in the supremacy of direct publisher deals and holistic optimization as keys to effective and consistent ad revenue increases.