This post was most recently updated on September 10th, 2021
With so many types of ad units available, it's hard for publishers to decide on which types to use. Sticky ads are a newer ad unit designed to help publishers create a more engaging ad experience for their audience. This type of ad stands out above the rest as it's designed to be anchored or fixed in a specific area of the screen while the user scrolls through the content. Let's take a closer look at this ad type, it's pros & cons, how to set it up and more.
More information about Sticky ads
Sticky ads are also called anchor ads since it's anchored to the screen. They are available on both desktop and mobile devices. Implementing sticky ads on your website, though might not always be the best option.
Sticky ads can be great at increasing viewability and often resulting in higher ad revenues, but they might lead to a lousy user experience depending on whether they obstruct the user from viewing your content.
Although the lack of user experience is apparent, some publishers claim to earn the bulk of their revenue from sticky ads. Again, this can differ between publishers, and many variables can influence ad earnings.
Ready to master your ad inventory like the pros? Become an ad ops guru with PubGuru University! FOR A LIMITED TIME, get access to our School Of AdSense, Ad Exchange, and Google Ad Manager courses for only $199! Click Here To Enroll
For desktop, popular sticky ad unit sizes and locations include the sidebar with 300×250, 160×600, or 300×600 sizes as well as the middle of the screen with a 728×90 ad unit.
For mobile, publishers tend to place them at the bottom or top of the screen and AdSense refers to them as anchor ads.
Here's a screenshot from AdSense:
Read about AdSense anchor ads here: https://support.google.com/adsense/answer/7478040?hl=en&visit_id=636790820294218084-2352851193&rd=1
Pros and cons
Keep in mind that results when using sticky ads will differ between publishers and that testing is required.
Pros
-Increased viewability of ads
-Higher yield/ad revenues
-Not as intrusive as non-standard ads
-Highly customizable in terms of size depending on the device
-Can be targeted by header bidding and Google Ad Exchange which will result in more auction pressure
-You can customize it to allow users to close or dismiss ads and continue reading content
-Publishers using MonetizeMore's Header Bidding codes don't need to worry about how to make their ads sticky. Our codes will handle it for them.
Cons
-Not all ad networks allow sticky ads and using it could get your account banned (e.g. Facebook, AdSense – unless you use their anchor ad unit)
-Can lead to a bad user experience
-Not all publishers have the tech or developer resources to deploy or customize anchor ads
-Can negatively impact the performance of other ads
Things to keep in mind and implementation
Keep in mind that sticky Ads aren't allowed with Google AdSense if it covers their ads and users are not able to dismiss it. It's only allowed via AdSense on mobile. With Google Ad Manager it's a different story. However, there are a few rules and specifications to follow such as only being allowed to display one vertical sticky ad at a time and many more.
Read all about the guidelines and restrictions for implementing sticky ads via Google Ad Manager here: https://support.google.com/admanager/answer/7246067?hl=en
You can find out how to set it up within Google Ad Manager here: https://support.google.com/admanager/answer/6273531?hl=en
Media.net allows sticky ads. However, with Facebook, it can result in a reduced reach if you implement it.
To avoid hurting user experience, on desktop with regards to sidebar sticky ads consider using either 300×250, 160×600, 300×600 ad sizes. If you decide to run an anchor ad at the top or bottom of the screen, you can essentially run any ad size just as long as it's not taller than 90px.
On mobile, anchor ads should not exceed the height of 100px. Also, if you're running Google Ad Exchange, you need to declare sticky units in AdX rules.
Conclusion
Sticky ads offer many benefits for publishers, but testing is needed before knowing for sure whether you should make it a part of your ad monetization plan or not.
Want to find out how to take advantage of sticky ads? Get in touch and our ad optimization experts will take a look at your setup. Sign up for a Starter account at MonetizeMore today!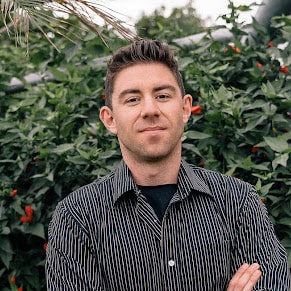 Kean Graham is the CEO and founder of MonetizeMore & a pioneer in the Adtech Industry. He is the resident expert in Ad Optimization, covering areas like Adsense Optimization,GAM Management, and third-party ad network partnerships. Kean believes in the supremacy of direct publisher deals and holistic optimization as keys to effective and consistent ad revenue increases.