This post was most recently updated on August 31st, 2021
Ads are getting smarter. They have brains now! AdSense is leveraging machine learning in scanning the different sections of a webpage and can inject ads only if it's likely to perform well.
Ready to become an ad ops guru with PubGuru University? FOR A LIMITED TIME, get access to our School Of AdSense, Ad Exchange, and Google Ad Manager courses for only $199! Click Here To Enroll
AdSense Auto Ads won't override or cover any of your pre-existing ad units but instead, will only serve as an additional revenue stream.
There are two settings you can try out. (1) Global settings – settings for the entire site, and (2) Advanced URL settings – allows you to override the global settings and select ad formats for specific URL's.
This means, even if you have all the ads activated under the Global settings:
but wanted to block In-feed ads for specific pages or URLs, AdSense will respect that and will ensure that only the ad formats you allow are eligible to serve:
The same code on every page. If you ever change your mind and would like to modify the Auto Ads settings you previously set, no problem!
You don't have to change the code every time. Deploy the code once, and that's it. You have control and can steer the wheel to whatever direction you'd like.
The code in Head or Body? Either one works. If you have access to the <head> section of the site, place it anywhere within the <head> </head>
If you don't have access to the <head> section, you may deploy it right after the opening <body> tag.
WordPress publishers. We recommend you use the Advanced Ads plugin. Google also mentioned them as one of the best plugins to use!
You can download it here: https://wpadvancedads.com/?ref=233
Measure the results. Run the report by Ad Format and see which one performs best.
Conclusion
AdSense Auto Ads is a great way for small to medium-sized publishers to optimize their display ad earnings. Want to take your ad revenue to the next level but don't know how? Let MonetizeMore help! Whether you need to optimize your AdSense ads, test out new ad layouts, increase advertiser demand, set up header bidding, or more, we're ready to help you maximize your ad revenue. Sign up for a Premium account at MonetizeMore today!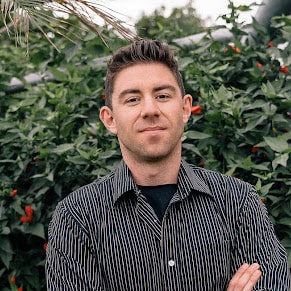 Kean Graham is the CEO and founder of MonetizeMore & a pioneer in the Adtech Industry. He is the resident expert in Ad Optimization, covering areas like Adsense Optimization,GAM Management, and third-party ad network partnerships. Kean believes in the supremacy of direct publisher deals and holistic optimization as keys to effective and consistent ad revenue increases.