This post was most recently updated on January 18th, 2023
When it comes to optimizing video earnings on your blog, we are in the digital era, when it is no longer a fad and isn't merely "nice-to-have," but a total "must-have."
Edgy publishers that wish to establish a prominent internet presence rely on effective video advertisements as a key component of their success.
Video content has already become an integral element of our everyday lives, accounting for up to 70% of internet traffic.
One of the greatest earning opportunities in programmatic advertising is to utilize videos to your advantage.
With fewer advertisements and less money spent on each ad, digital media companies must do everything possible to maximize the revenue-generating potential of their assets.
However, with the complicated media environment and changing news agenda, there is no one-size-fits-all solution that will automatically boost your video revenue.
There are, however, several measures that publishers can take to create a repeatable revenue-generating mechanism.
We want you to get as much video revenue as possible after all of your effort, time, and resources go into producing videos to showcase your crafts in the best way possible.
Our AdOps teams drilled into video stats and analytics across our network to help you understand how you can deploy these insights into actionable solutions for more video revenue.
It's time to look at the following six methods for boosting income by optimizing video earnings:
Here's the secret sauce to earn more bang for your video buck!
The Publisher's recipe to optimizing video earnings
Step 1: Get Your Ingredients Together
The ad unit, the inventory on which it appears, and the interaction it receives are the fundamental elements of monetization.
Optimizing revenue necessitates the use of high-interest content with the most engaging advertisements.
Video ad units generally result in larger audience engagement, such as more prolonged periods of time spent on a page, and thus fetch higher CPMs compared to generic display ads.
From past stats, display CPMs had fallen below $2, while premium video was priced at around $20.
However, since video advertisements take longer to load than other types of display ads, they won't provide the boost that was intended if they're shown on zero to negligible traffic pages such as those with high bounce rates.
Combine these ideas in your mind and set them aside to soak for a few minutes.
Step 2: Discover your Sweet and Salty Spots
Check out your website's analytics to figure out where your visitors spend the maximum time on your website (your sweet spots) and the least time (your salty spots).
This may be accomplished by finding out metrics like the average time spent on a page or bounce rate, as well as other engagement metrics such as affiliate link clicks, etc.
Use these parameters to assess the performance of your website by page type, site sections, and/or editorial content categories, device types, operating systems, or respective traffic sources.
List down your top and bottom performers.
Whisk it up!
Step 3: Tappin into your Sweet Spot Potential
Consider how to optimize your most engaging content experiences for the highest-earning video ad opportunities by focusing on your top-performing performers with high engagement and low bounce rates.
With your operations group, figure out where on the page the video ad will have maximum visibility and entice maximum engagement.
The video ad's position or placement is also a key factor to look into. After you've established your ideal combo, repeat the process with new combinations and test, analyze, and adjust until you arrive at the highest earning potential combinations.
For instance, you might notice later that skippable ad insertions are fetching lower CPMs (let's say around $9.99). They yield remarkably greater engagement and hence net similar revenues for the ad inventory.
You should also consider customizing the video ads' appearance on these pages to make the visitor's experience more seamless as they encounter an ad that is more native to its surrounding page context.
Many options are available, just season to taste.
Related Read: https://www.monetizemore.com/blog/best-video-ad-formats-for-display-advertising-campaigns/
Step 4: Seize the Opportunity
Take a look at the pages on your site that haven't been performing up to mark—those with a high bounce rate and/or a short amount of time spent on-page.
These pages may not be the greatest sources of video monetization, but they are still viable for fast-loading display ad placements.
Another area where your operations teams can assist you in determining the finest type and placement for your ad experience on these sites is in tracking conversion rates over time.
Step 5: REVIEW-TIME
While you're making revisions, test your actions as you go. Compare your old and new state. Choose a goal, decide on markers to hit, and establish your standards.
Make note of what's working best and increase the number of variables in order to enhance your success where it's needed. Absorb!
There's a lot to measure and monitor when it comes to improving your website's monetization success. Fear not! Success can be achieved by following these steps and taking advantage of the right kinds of support.
Related Read: https://www.monetizemore.com/how-track-viewability-video-ads/
Step 6. Consistent content production
Many channels have been able to stay on top of their audience's thoughts as a result of consistent publication schedules.
It's entirely up to you to choose the method you'll take, whether it's a seasoned provider of daily Buzzfeed or a pop-up entertainment site like MTV News.
Try going for the former alternative if you want to develop a devoted and active community of consumers.
As an active publisher making consistent video revenue, you will encourage Google to go through your web pages more often and track your content for a higher ranking (SCORE!).
Still, figuring out whether you should invest in video? Don't hesitate any longer!
Get started now with MonetizeMore to take your app monetization to the next level.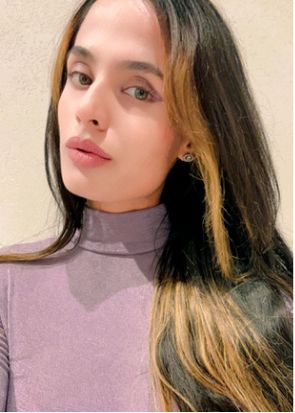 Meet Aleesha Jacob, the #1 B2B AdTech Content and SEO Marketer with over 7 years of experience in crafting data-driven content that fuels conversions for SAAS businesses. Having worked with SAAS companies and clients like BMW and Heineken, Aleesha brings a wealth of expertise. With her unmatched skills in creating compelling content, she helps businesses of all sizes drive more leads & maximize revenue.