MonetizeMore now offers API connections so you can pull data from different ad network dashboards and view them in your preferred platform. This way, you can use your time making business decisions, developing strategies, and increasing your revenues. Your employees will thank you for saving their time and sanity!
If you'd like easy access to discrepancy reports, get Smart Notifications, connect various Ad Network reports or monitor your traffic quality with just a few clicks, sign up today with PubGuru.
What is an API?
The term Application Programming Interface (API) has a multitude of meanings, depending on the context. Simply put, an API describes and prescribes a set of rules that programmers should follow to facilitate communication between various software components.
What benefit does the MonetizeMore API offer?
Consolidate all revenue data into one place, not just programmatic ad revenue data. For example, you sell products and also run programmatic ads, with the API, you can consolidate the revenue data in one location and understand your ROI from all revenue streams.
Breakdown ROI data by traffic source in real-time to determine how much to invest in each marketing channel and adjust accordingly.
Import ad revenue stats into your internal reporting platforms. For an Enterprise publisher, for example, this could be your primary analytics tool.
Pull data from different demand sources and make your custom presentation or database.
Automate to download or run reports on a schedule that eliminates the need for someone having to export data manually.
No need to deal with complex and frustrating reporting interfaces anymore.
Save time and money!
How do I take advantage of the reporting API?

You'll first need to have a Google Ad Manager account and with an Admin level access to make changes.
To learn more on how to acquire a Google Ad Manager account, you can check out PubGuru University.
Step 1: Add MonetizeMore as a service account user on your Google Ad Manager account (GAM)
1.1 – On GAM, go to Admin > Global Settings
1.2 – Check to make sure API access is enabled
1.3 – It will ask you to confirm if it's the first time you are enabling API access
1.4 – Click Save. The button 'Add Service Account User' should appear. If not, refresh the page. Click on it.
1.5 – Fill in the fields as follows:
| | |
| --- | --- |
| Name | Theseus (Monetizemore) |
| Email | theseus@dfp-api-157606.iam.gserviceaccount.com |
| Confirm Email | theseus@dfp-api-157606.iam.gserviceaccount.com |
| Role | Administrator |
1.6 – Save
Step 2: Request an API token by sending an email to support@monetizemore.com or speak to your MonetizeMore Account Manager.
Step 3: Access our API documentation here.
Conclusion
With MonetizeMore API access, you and your team can spend more time focusing on tasks that increase your revenue! Do you want to speak to a representative and find out more about our API capabilities or simply need help getting started? Sign up to MonetizeMore today!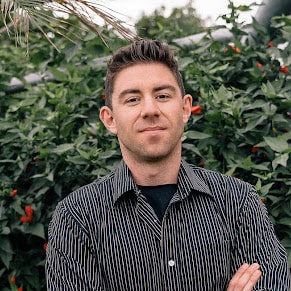 Kean Graham is the CEO and founder of MonetizeMore & a pioneer in the Adtech Industry. He is the resident expert in Ad Optimization, covering areas like Adsense Optimization,GAM Management, and third-party ad network partnerships. Kean believes in the supremacy of direct publisher deals and holistic optimization as keys to effective and consistent ad revenue increases.