This post was most recently updated on January 18th, 2023
Most websites that exist use JavaScript while the internet contains millions of JavaScript functions that are developed to fulfill specific needs. Almost any publisher, in one way or the other, use JavaScript tags to serve advertisements. This can be in the form of hardcoded tags from an ad agency, ad network or those served programmatically (DFP).
Here are a few tips that publishers working with JavaScript tags should consider.
1. Always use asynchronous loading
When loading different JavaScript tags, one has the option to load them synchronously or asynchronously alongside site content. Synchronous loading means the content will be loaded along a definite path and JavaScript tag loading will be dependent on the site content load.
With asynchronous loading, JavaScript tags are considered as separate from site content and load in parallel. For best page load speed and flawless loading, let JavaScript tags load asynchronously. This means that tags do not interrupt other content from loading on your website and also load much faster.
2. Use an external or Off-Page JavaScript file
JavaScript offers flexibility to be loaded internally or externally from an off-site server. To load a JavaScript file externally, one needs to pack the whole JS in one package and host it on any desired server, and then connect the website to that package by calling it via a specified URL.
If the JavaScript file is being loaded externally, we often call it Off-Page code or Off-Page loading. The off-page code is recommended for smooth loading while not affecting the page load speed, especially if your code is big and contains a lot of functions and loops.
For example, if you are using a header bidding wrapper, it is recommended that you use an external JavaScript file and load the wrapper off-page, and asynchronously.
3. Always scan the JavaScript tags before setting them live
JavaScript tags can be linked to any server, and you will not know what content will be returned whenever an ad request is initiated. It's best practice to always scan the tag for at least 6-12 hours and sometimes longer, especially if you have received the tags from an ad agency or an ad network that is not so credible and you have never worked with them before.
This way, you can make sure no malware is served to website visitors and ensure the best user experience.
4. Check compatibility with your site
Checking the compatibility of JavaScript tags with your site code and also previewing them in an ad server, i.e., Google DFP or any JS runner is also very important before setting the tag live on your site. Sometimes there is a size mismatch on the returned creative, or the creative will return with syntax errors.
If you preview the tag in DFP, it will show you the exact preview of how the creative will look on the site, or if it is returning any errors. This way you can make sure that everything loads appropriately as planned.
Conclusion
JavaScript tags are just one small part of the daily ad optimization tasks a successful publisher needs to manage. To find out how you can get access to MonetizeMore's expert ad ops team, book your free consultation here.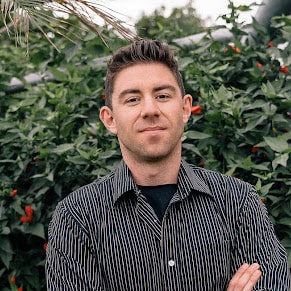 Kean Graham is the CEO and founder of MonetizeMore & a pioneer in the Adtech Industry. He is the resident expert in Ad Optimization, covering areas like Adsense Optimization,GAM Management, and third-party ad network partnerships. Kean believes in the supremacy of direct publisher deals and holistic optimization as keys to effective and consistent ad revenue increases.