Tired of poor Ad RPMs? Even though you're super smart and are keeping up with the top adtech industry news, I bet most of the time you still feel like there is so much you are missing.
Imagine how enriching your life would be if you eliminated 90% of your site's invalid traffic (IVT). Imagine how much time you could spend with your family or working on new projects. What could you achieve if you found a way to improve revenue in less than 3 months?
This article explains how you can Fastrack your success in AdOps with MonetizeMore's help. Happy reading!
What you'll need to 10X your RPMS?
Header Bidding Solution trusted by Thousands
Header Bidding, aka prebid, is the programmatic technology publishers use to get the most out of their premium inventory and ensure that the highest-paying bid is served. It allows you to offer your ad space to multiple ad networks, which then bid for the opportunity to place an ad in your content.
Pubguru Header Bidding massively increases ad demand available for the publisher's site.  More bidders competing in the auction means more revenue for the publisher. With Pubguru header bidding enabled, multiple demand sources, including premium ad networks, compete to serve ads on the website. This maximizes the value of your ad inventory, making every impression count.
Switching to header bidding from the waterfall setup will also reduce ad loading times, increasing ad viewability and effectiveness. When working with Monetizemore, you can also take advantage of the features of our wrapper, like bidder timeout. Bidder Timeout dropouts slow bidders for better page load speed.
Integrate with 50+ ad networks & compare the performance of your bidders
Once you sign up, you'll be able to access premium ad networks to get the most money for your ad impressions and ad space. We can hook you up with 50+ ad networks that will give you access to many bidders worldwide.
Our partners are already integrated, so every time an auction is won by an ad network that has another partner integrated with it (which is most of them), we'll pass the lead to that partner. This way, you can use one dashboard to manage all your campaigns across multiple networks and bidders. It's like grilling the perfect burger—you just have to set everything up and then sit back and wait for the results.
In this way, we're different from other header bidding solutions because we handle everything in one place.
Smart Refresh
Implementing ad refresh can serve multiple ads on the same advertising placement to the same user. After a condition is met, which can be time-on-page, an action performed by the visitor, or any other event, the current ad is refreshed and replaced with another different ad. You should only refresh the ad units the user is currently viewing. Even though the CPM for those impressions will be lower for the first ad served, you will increase your page RPM.
Another thing to consider if you use refresh is the drop in your overall CPM rates.
By refreshing your ads, we are inflating your impressions volume for the same amount of page views. Advertisers pay less as you show the same ads to the same users.
However, that strategy increases the Page RPM. By refreshing the ads, it's more likely that a relevant ad will be shown and a user will click on it.
Our smart refresh feature helps you scale your long-term revenue by considering ad viewability and other factors. With smart refresh handling your ad refresh mechanism, the possibility of being flagged by abusive refresh is greatly reduced. Don't worry about your ad viewability being impacted here as it is designed by us to improve your long-term ad revenue.
Furthermore, your ad refresh is compliant with Google's terms of service. Publishers are not permitted to refresh a page or an element of a page without the user requesting a refresh. This includes placing ads on pages or in placements that auto-redirect or auto-refresh.
Outstream Ads
Creates a high CPM video ad unit even for publishers who have no video content. The publisher can implement this in-article, or it can use the near-anchor video unit. Our outstream ads are configured to be nonintrusive and easy t o activate. You don't need to waste hours or days setting up a video player- we'll set this up for you in minutes. Enabling outstream opens up new demand sources and a solid path to maximizing ad revenue.
Better Viewability with Drifting Units
Our drifting units feature and sticky units, lazy loading improves viewability on mobile. Drifting units is a feature that makes all the ad units on the page stay longer on a page by behaving in a sticky manner inside a fixed, bigger container. Drifting has dramatically improved the overall viewability of several sites we've worked with that previously struggled with this metric. As viewability increases, other crucial metrics like session RPMs, CPMs, and gross revenue are bound to grow.
Our sticky ads are non-intrusive and highly effective in increasing CTRs and active view metrics. They're super easy to set up, and our team is here to help you every step of the way.
Our viewability booster features are designed to allow better ad engagement without compromising on UX.
How do we increase Viewability?
Place ads on where your users hold much attention to the page. Like "ask yourself, what do users do when they land on the page? Where do they go to? Place it strategically for higher viewability scores.
Use Sticky Ad Units or Anchor Ad units We have seen a 10% to 15% additional revenue lift for sites with Anchor or sticky ad units. Below is an example of an Anchor bottom ad unit on a desktop view.
Use Vertical ad sizes like 300×600, 120×600, 160×600. Vertical ads stay on screen longer than horizontal ads. It usually has higher viewability compared to horizontal ad units.
Place ads both above and below right after the fold. Most viewable ad placement is right above the fold, not at the top of the page, as users tend to scroll down as soon as they land on the page. Also, ads right below the fold perform better too, as users scroll down for more content.
Improve page load speed by implementing Lazy Loading. Lazy loading triggers the ad request right before the ad is about to be seen and loaded on-page. The normal page load will have an ad request right away, even if the user did not scroll down the page yet. When you are working with Monetizemore, we can help you by easily switching all your setup to lazy loading without paying extra for dev resources.
Unified Pricing Floors (UPR)
Our UPR allows adjusting floors by UTM and URL, not just unit/device/geographical location, etc. Without setting minimum floor prices for your ad units, you risk undervaluing your inventory.
Unified Pricing Floors improves revenue for publishers who previously only ran Google AdSense.
Our UPR in Google Ad Manager will help you:
Set Floor Prices and optimize them by taking into account crucial traffic acquisition factors like URLs and UTM parameters.
Set target CPMs that will help you increase your ad fill rate and yield while maintaining an average minimum price for your inventory.
Floor Price Optimization based on bidder behavior through Google.
Our developers have developed a solution to integrate UPR pricing which is still connected to Google Ad Manager but will now be set up outside of Ad Manager via our PubGuru Dashboard.
The value of your ad inventory only goes up by setting pricing floors. With our UPRs, 1000+ publishers have experienced better pricing floor management and total control over the value of their inventory. You deserve the same as well so don't miss out on it!
Granular Insights on revenue & performance data
The best thing about our reports is how they can help give insight into what content performs best and is the most profitable. Not only can you see which pages are generating the most revenue, but you can also see which pages are ideal for audience engagement. This kind of information is crucial for planning out your content strategy in the future.
In addition to getting an overview of how your site is doing overall, checking on analytics regularly can tell you exactly where your traffic is coming from and whether its invalid traffic or legit. This is important to detect and avoid bot traffic that can later lead to revenue clawbacks or AdSense bans later.
Our publishers love to see the metrics behind the platform where they regularly analyze revenue, session RPMs, pageviews, top money-making pages, etc.
Our Build your own report feature in Pubguru allows you to customize your reports with your favorite metrics which saves you time since you don't have to view 10-15 separate reports and get frustrated here.
Discover Revenue Discrepancies
Do you know what publishers hate most about working with ad networks? When you have to troubleshoot why your revenue is low and compare the data between Google Ad Manager and the ad network, it can be a tedious process. But with our reports, you can easily compare revenue data between Google Ad Manager and ad networks, so you can get to the bottom of potential issues and avoid them for good. Our reports will give you a detailed look at which ad networks are providing the best performance per day, week, or month, along with which ones might be creating discrepancies in your data.
Eliminate 99% IVT & Revenue Clawbacks with Traffic Cop
Stop invalid traffic from clicking on your ads to minimize revenue clawbacks and protect your ads from being banned by ad networks. Traffic Cop protects your online ad inventory from IVT and other threats, which otherwise can wreak havoc on your business and cost you thousands of dollars.
Our Google Innovation Award-winning technology detects and blocks both general and sophisticated IVT from engaging with your ad inventory. Not only that, our IVT reports provide you with all the information you need to identify the device, IP address, and location of suspicious traffic.
With our Pubguru CAPTCHA integration, Traffic Cop creates a digital barrier around your website that keeps out all the bad traffic and keeps you safe from ad setup policy violations.
Here are some of the benefits of using Traffic Cop:
-Reputable publishers won't get pulled into a revenue-clawback nightmare with Traffic Cop
-Advertisers won't ditch you since they get legit clicks on their ads and none of the impressions are fabricated.
-Your site will never get banned by Google for policy violations.
For ads served via MonetizeMore's codes, if we detect suspicious traffic, we will suppress ad serving and a CAPTCHA will popup. The users need to solve it first before they can use the site and for us to serve ads.
When a huge percentage of the digital ad revenue is wasted on fraudulent impressions, a portion of the revenue cake shrinks, leaving you with less to earn. To retrieve the lost ad revenue and hit on your brand safety, you must pick the right ad fraud-busting tool like Traffic Cop.
Say see ya' to revenue clawbacks by implementing Traffic Cop today.
Maximize Ad Revenue by 40-300%
Utilize our industry-standard ad-tech stack and exclusively tailored ad setup to increase your long-term RPMs.
Our proprietary ad-tech stack and exclusive ad setup means we're uniquely positioned to offer you the most profit from your content. We're not your average ad management partner. Our proprietary algorithm and machine learning have been proven to increase page RPMs and session RPMs for early adopters. Our ad technology comes with no lock-in contracts or surprises—just the promise of higher ad earnings.
We want your site's traffic to be as profitable as possible. That's why every feature has been tailored specifically for you—no matter what kind of website you run, and we're confident that our solutions will convert more traffic into revenue for you than any other option available today.
You deserve more ad revenue and we've got you covered for that! Join MonetizeMore today and let our algorithm do the magic for you!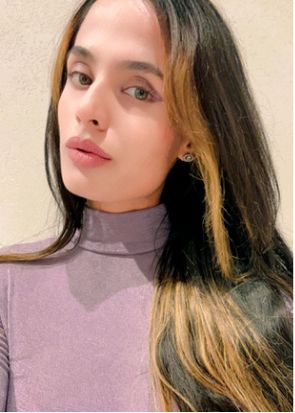 Meet Aleesha Jacob, the #1 B2B AdTech Content and SEO Marketer with over 7 years of experience in crafting data-driven content that fuels conversions for SAAS businesses. Having worked with SAAS companies and clients like BMW and Heineken, Aleesha brings a wealth of expertise. With her unmatched skills in creating compelling content, she helps businesses of all sizes drive more leads & maximize revenue.