This post was most recently updated on June 1st, 2020
En la actualidad es muy común leer en la web frases como "También te puede gustar este…", "Más historias de la Web", "Historias que te pueden gustar", acompañadas de tres a seis enlaces recomendados. Estos enlaces incluyen artículos relacionados, videos o incluso presentaciones de diapositivas, que generalmente se encuentran en la parte inferior de la página o inmediatamente después del artículo que estás leyendo.
Por lo general, se etiquetan como historias patrocinadas o enlaces patrocinados. Aunque son anuncios, están camuflados para aparecer como si no lo fueran. La industria de la publicidad digital llama a estos de anuncios nativos. Una de nuestras redes publicitarias destacadas se especializa en estos anuncios, que han demostrado aumentar los ingresos de nuestros clientes.
Taboola es una empresa de publicidad digital de alta tecnología fundada por Adam Singolda, en 2007 en Tel Aviv, Israel. Actualmente tienen su sede en Nueva York y su plataforma está llegando a 400 millones de visitantes únicos. Se les considera la plataforma de descubrimiento de contenido líder en el mundo.
Aunque se le compara la mayoría de las veces con su rival, Outbrain, Taboola se distingue al dar una opción a los usuarios, para ofrecer comentarios sobre las recomendaciones que ella hacen, y no les gustan a ellos. Su objetivo es presentar contenido a los usuarios, que ellos no sabían que estaban buscando. En cierto sentido, sirven como una alternativa a la búsqueda de Google.
Con esta revisión de Taboola, me gustaría señalar que una de sus ofertas únicas son sus widgets. Algunos consideran molestos estos anuncios, pero su CEO, Adam Singolda, bromeó en su defensa en una entrevista con la BBC: "El problema es que para todos los que odian una pieza de contenido, a muchos les encanta y hacen clic en ella", dijo. "Así que lo registramos como una historia popular y lo dejamos, para que más personas puedan verlo. Si nadie hizo clic en él o no tuiteó al respecto, entonces lo eliminamos ".
A pesar de una reputación negativa en el pasado, Taboola está ajustando sus algoritmos para poder ofrecer el contenido web más relevante a través de sus enlaces patrocinados.
También proporcionan una interfaz de informes granulares, donde los publishers pueden realizar un seguimiento de los informes por ubicación, sitio, país y plataforma. Taboola es práctica y asigna un representante dedicado para ayudarte y asegurarse de que estés maximizando sus ganancias.
Para los publishers, los anuncios nativos de Taboola ofrecen una alternativa valiosa para complementar sus anuncios gráficos existentes. Si deseas ponerte en contacto con Taboola, visita a este enlace: https://www.taboola.com/es/publishers
Algunos de los socios de Taboola son los siguientes: BBC, USA Today, The Huffington Post, Boston Globe, Time.com, USAToday, NYTimes, TMZ, The-Hollywood-Reporter, Politico.com, CafeMom, Billboard.com, Fox Television, Weather.com, Examiner, y muchos otros.
MonetizeMore ayuda a los publishers a obtener nuevas fuentes de ingresos al destacar marcas y herramientas adecuadas para la monetización de publishers. Si deseas comenzar con una estrategia de monetización, regístrate GRATIS en Ad Exchange o ¡contáctanos para una consulta gratuita hoy mismo!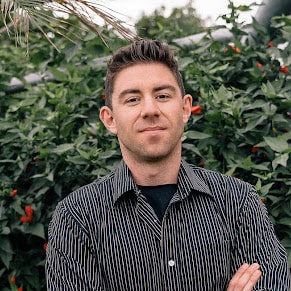 Kean Graham is the CEO and founder of MonetizeMore & a pioneer in the Adtech Industry. He is the resident expert in Ad Optimization, covering areas like Adsense Optimization,GAM Management, and third-party ad network partnerships. Kean believes in the supremacy of direct publisher deals and holistic optimization as keys to effective and consistent ad revenue increases.