Anúncio Fluido é um tamanho de anúncio nativo recomendado pelo Google. Não tem tamanho definido e se ajusta automaticamente de acordo com as dimensões da demanda.
Ele permite flexibilidade na personalização de um anúncio e funciona perfeitamente com tags de anúncios responsivos.
Ele está disponível no Ad Exchange há algum tempo e tem obtido alta cobertura e eCPMs, contribuindo para o aumento do desempenho geral de um site.
Quando Adicionar Tamanhos Fluidos Para Ad Exchange E Anúncios Gráficos
Quando você considera a adição de formatos nativos para aumentar a demanda de inventário, adicionar o tamanho de anúncio fluido pode definitivamente ajudar. Você pode escolher usar seus blocos de anúncios existentes para segmentação ou criar um novo.
Se você implementou e está executando os blocos de anúncios na página, precisará atualizar o código e o tamanho do anúncio fluido também. Este é um guia passo a passo para te ajudar a configurar anúncios nativos no Google Ad Manager:
1) Vá para Inventário> Blocos de anúncios> Configuração do bloco de anúncios> Tamanhos> Adicionar tamanho fluido
2) Crie estilos nativos
a) Vá para Entrega> Nativo> Criar anúncio nativo
b) Selecione como você deseja criar seu anúncio nativo.
3) Adicione o nome ao anúncio de estilo nativo, selecione o caminho e escolha "fluido" para o tamanho. Clique em Continuar.
4) Selecione suas configurações 'preferenciais', ou apenas clique em 'Continuar', se nenhuma for necessária.
5) Adicionar segmentação e salvar.
6) Em seus itens de linha do Ad Exchange, você precisará adicionar 'Programático Nativo' nos tamanhos de inventário.
7) Gere criativos automaticamente para cada item de linha do Ad Exchange.
8) Siga as etapas abaixo sobre como gerar um relatório e verificar o desempenho:
a) Abra sua conta do Google Ad Manager
b) Vá para Relatórios> Todas as consultas> Novas consultas
c) Tipo de relatório: Histórico
e) Defina o intervalo de datas
f) Adicionar dimensões e métricas necessárias
g) Executar relatório.
Conclusão
Você pode escolher comparar o desempenho por tamanho, blocos de anúncios e estilos nativos, dependendo do relatório de que precisa. Adicionar mais estilos nativos com tamanhos de anúncio fluido cria novas oportunidades em seu inventário e pode te ajudar a aumentar sua receita.
Precisa de ajuda para configurar tamanhos de anúncio fluido, otimizar seu inventário de anúncios, implementar header bidding e muito mais? A MonetizeMore é um Parceiro Editor certificado do Google, pronto para ajudar a levar sua receita de anúncios para o próximo nível! Inscreva-se na MonetizeMore hoje.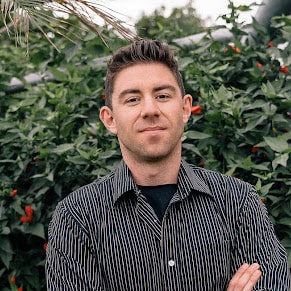 Kean Graham is the CEO and founder of MonetizeMore & a pioneer in the Adtech Industry. He is the resident expert in Ad Optimization, covering areas like Adsense Optimization,GAM Management, and third-party ad network partnerships. Kean believes in the supremacy of direct publisher deals and holistic optimization as keys to effective and consistent ad revenue increases.