This post was most recently updated on January 18th, 2023
Introduction
Confused about figuring out exactly how much you make per page of your website?
You'd definitely need to check out our Page Report if you have ads on your homepage and are wondering, "How much did I make last month with MonetizeMore?"
The Page Report allows you to analyze which content or landing page on your site is the most popular and earns the most revenue.
Why is it important to check your earnings per page?
It's possible that some people might be wondering, "Well, why would I want to see earnings per page?" The top pages that get the most traffic are usually those with the highest page RPMs. Some pages will make you way more money than others and it's hard to ballpark which page makes X dollars each month.
One of the most effective ways to increase revenue is to optimize your top 10 pages for ad revenue. This is where the PubGuru Page Report comes in handy. If you're getting a good amount of traffic on a page, always look at the page and determine what else you can add or optimize for more revenue.
To make this work effectively, you need to test ad sizes and placements. In short, it's important to track how much you're making from ads on your top 10-20 pages, and split test with different strategies to increase that page's traffic and money-making potential.
How to Find Out Ad Earnings by Page
First, you need to log into the app.pg dashboard. After that, follow these steps:
On your PubGuru Dashboard, go to Advanced Reports > Page Report.
The Coverage section shows the percentage of revenue tracked on top-performing URLs. This revenue is from top-performing URLs only and will not have 100% revenue coverage.
In the page report, the landing URLs column enlists all the web pages that are driving the most revenue.
The most important metrics required to keep up with the ad earnings per page are:
Page RPMs: (revenue/pageviews) X 1000
Session RPMs: (session revenue/sessions) X 1000
Revenue: Net revenue earned by all pageviews that Pubguru.js was on page
Pageviews: Number of pageviews logged.
Key Functionalities
Tracking top-performing URL revenue and other metrics without configuring it while in GAM. If you want to track income you need to configure it
Ability to set up tracking of URLs that are not performing as planned
Has only a 3-hourly refresh
The reports provide Page RPM & Session RPM in one single view.
Linking with Google Analytics
If you're a publisher who is not seeing all the data in your PubGuru Page Report, then you might be wondering how to make it so. If your site is not already linked with Google Analytics, please make sure you install and link the same so that there's more accuracy in the page earnings metrics.
Benefits of the PubGuru Page Report
1- Save hours of reporting per day
You will no longer have to spend hours manually creating the reports every day. With the PubGuru Page Report, you can automatically sync your data from Google Analytics, and Ad Manager accounts to map the data based on the page URLs.
2- Make data-driven decisions
The Page Report allows you to make data-driven decisions on new content to develop. Plus, you can adjust your traffic buying strategy accordingly without waiting for such data to be manually generated. This report will pull Page RPM and Session RPM data all in one dashboard. The report provides insights on which kinds of articles have higher engagement and bring more revenue, so they can invest in producing more similar content or where to add more ads.
3- Automatically refresh data
The PubGuru Page Report automatically refreshes data on a regular basis so that the publisher will always get fresh data to their dashboard whenever they want.
4- Track custom URLs
The track feature lets you monitor the performance of specific URLs. Track your revenue, pageviews, session RPM, Clicks, CTR, and other metrics broken down by the website's top-performing URL. This feature gives you better direction on which content you need to invest your time in to maximize revenue.
5- Integrate easily
Seamless integration so that you can start tracking the revenue without configuring it while in Google Ad Manager. This also allows more transparency while adjusting floor prices.
6- In case you are buying Traffic
The Page Report helps you make more assertive choices when buying traffic according to the high-performing URLs/articles. The publisher will have their traffic buying strategies more aligned to their performance.
7- Identify your most profitable content
See how much ad revenue your top-performing pages are bringing in. Analyze your individual Page RPM, Pageviews, Revenue, and more!
Problems the Page Report Solves
– Waste of time: From the data point of view, this feature merges Google Analytics and Google Ad Manager metrics in one single dashboard. You can easily audit your session RPMs and Page RPMs without having multiple tabs open. Conventionally, publishers may pull reports from two different sources and then generate those metrics manually.
– Don't have a clear direction on where to go or prioritize: Provides insights on which content is performing better so that you and your developer can work together to make more data-driven decisions.
How to use the PubGuru Page Report?
Adjust traffic buying strategies by looking at URLs Page RPM and Session RPM.
Track new published article's revenue by adding it via the manual URL section.
Regularly analyze data in the report and make proper adjustments.
You can see the top pages and what pages are making the most money. Regularly optimize these pages to make the most with ads.
And, in case you're wondering, the numbers in the PubGuru Page Report are extremely accurate, so no need to worry about any metric discrepancies.
What you need to do is go into each of these pages—particularly the ones already driving good revenue—and use different ad placements and ad sizes to test them against each other and see how much you can make. That's how thousands of our publishers have been able to maximize their ad earnings.
You can also look into "Landing URLs," which will tell you exactly how many impressions you've gotten, the coverage, and what the click-through rate is for each page.  It will also tell you how much publisher revenue per 1,000 sessions you've gotten.
Related Read: https://www.monetizemore.com/how-to-use-the-page-report-in-pubguru/
Wrap Up
So, that's all you need to know about our Page Report. That is how you are able to pull in data and find out how much you're making per page from the PubGuru Page Report. Knowing which page URLs make you the most revenue and which content makes good profit is key to increasing your ad earnings. Our Page Report is built to deliver you the data faster, smarter and in a much more convenient manner.
So what are you waiting for? Discover your highest earning URLs with the PubGuru Page Report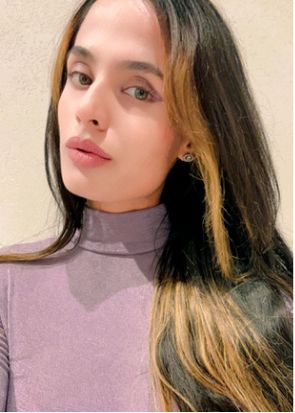 Meet Aleesha Jacob, the #1 B2B AdTech Content and SEO Marketer with over 7 years of experience in crafting data-driven content that fuels conversions for SAAS businesses. Having worked with SAAS companies and clients like BMW and Heineken, Aleesha brings a wealth of expertise. With her unmatched skills in creating compelling content, she helps businesses of all sizes drive more leads & maximize revenue.