This post was most recently updated on November 16th, 2020
Running a media news site provides a wide range of opportunities to monetize ads due to having more topics as compared to sites that are highly specialized. Check out tips straight from our team on how best to go about doing this.
1.Run specific advertisement using targeted placements
Publishers having a diverse and multidimensional site that has a lot of different sections providing news stories and articles for every field like Finance, Business, Sports, etc., should run specific advertisement and they must have a well defined and efficient inventory for their site to be able to get high CPMs.
2. Ads placement
Places where the ads must be deployed also carry importance when we talk about a site regarding news and media vertical. User engagement on the page is very high and people mostly scroll down the site so the ads placed below the fold also pay well. Publishers must check where the users are engaging with content the most, and place ads on those premium slots. You must also observe the viewability of the ads while creating an ad slot.
3. Direct Deals
Direct advertisement deals help the media sites get premium demand and premium rates for it. Every media site is specialized in one or more sections and the direct deals are used as a tool to define the overall CPM of the site. You must provide information on opportunities regarding direct deals on the site and be open to direct advertisers.

4. Explore new revenue streams keeping user experience in mind
Adding extra valuable streams to your revenue, that actually do not disturb your current inventory but is an additional resource, is always helpful. Anchors, In-Image ads, and native widgets have been proved more fruitful. Test adding them to your media site and see how these help increase performance on your site.
5. Testing is always worth it!
Always remember that testing is the must-do for online or digital publishers. Never set anything live right away and do proper testing beforehand, collect data and decide on the basis of what analysis says.
If you need any help with ads on your media site, sign up FREE as our Premium Publisher and we'll set it up for you.
---
Related Reads: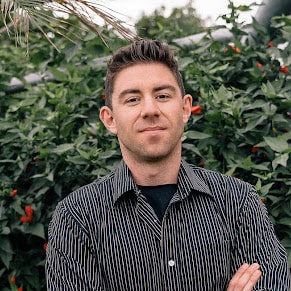 Kean Graham is the CEO and founder of MonetizeMore & a pioneer in the Adtech Industry. He is the resident expert in Ad Optimization, covering areas like Adsense Optimization,GAM Management, and third-party ad network partnerships. Kean believes in the supremacy of direct publisher deals and holistic optimization as keys to effective and consistent ad revenue increases.