This post was most recently updated on December 5th, 2023
For publishers, the decision of selecting the right Google AdX partner is critical. The landscape is crowded with ad-tech companies offering a variety of solutions, making it imperative to choose wisely.
Why is this decision so pivotal? The ideal Google Ad Exchange partner can significantly enhance the value of your ad inventory, driving higher revenue & ensuring optimal ad placements. The challenge lies in navigating the complex interplay of technological capabilities, market trends, and the unique needs of your business.
But don't worry – we're here to help! In this blog post, we'll cover everything you need to know about choosing the right Google AdX partner. Stay tuned – it's going to be a wild ride!
Why do you need a Google AdX Partner now?
Google AdX or Google Ad Exchange gives publishers access to premium advertising demand so that they can get higher CPMs and host big brands' ads on your site. If you're trying to serve premium quality ads and increase your ad revenue as a publisher, Google AdExchange is the way to go.
Compared to Google AdSense, Google AdX is only a step up when it comes to ad revenue. Publishers around the world, big or small, are looking to have their own AdX. This is one of the main reasons why they partner with Google AdX partners like MonetizeMore.
Google AdSense vs Google Ad Exchange: What's the difference?
Google AdSense and Google Ad Exchange (AdX) are both advertising services by Google, but they cater to different users and have distinct functionalities.
Google AdSense is designed primarily for smaller publishers and bloggers. It allows website owners to easily monetize their sites by displaying ads that are relevant to the site's content. AdSense is user-friendly, easy to set up, and doesn't require the publisher to have a large volume of traffic. The ads are sourced mainly from Google's AdWords inventory.
Google Ad Exchange, on the other hand, is a more advanced platform aimed at larger publishers with significant traffic. AdX operates as a real-time marketplace that allows publishers to sell their ad space to the highest bidder, offering access to a larger pool of advertisers, including premium ad networks and agencies, beyond those available in AdWords. This typically results in higher revenue per ad impression for the publisher. AdX also provides more control over the ad inventory, allowing publishers to set minimum prices and choose which ads appear.
While both platforms serve the purpose of enabling website monetization through ads, AdSense is more suited for smaller publishers looking for ease and simplicity, whereas AdX caters to larger publishers seeking more control and higher revenue potential through a competitive bidding process.
How to choose the top Google AdX Partner?
The following aspects are crucial to look for in a Google AdX partner:
Payment terms and conditions (net. 30 or 60?)
Contracts free of lock-ins
MCM account access
Legit Partner Websites
Decent reviews from high-quality sites
High-Quality Ads
Invalid-Traffic Busting Solutions
Compliance with GDPR and CCPA policies
Transparent ad revenue shares
Responsive & reliable account management & customer service.
Payment Terms and Conditions
In addition to contractual commitments, its' crucial to consider the payment structure of the respective Google AdX partner. Also, the minimum payout requirements and total fee differ for each AdX partner. Some companies even take Net 90 (up to 90 days) to payout your revenue.
Depending on what you're looking for, it's best to go for an AdX partner that will pay you on a net 30 (wait 30 days for payout) basis. As a result, your cash flow is not disrupted, and switching providers is easier and faster.
What happens once you choose a Google AdX partner?
Partnering with a Google AdX management company opens up advanced capabilities and opportunities in programmatic advertising, which can lead to improved ad revenues, better ad targeting, and access to a wider range of advertisers, all while ensuring compliance and providing expert guidance and support. Here's what happens once you've selected your Google AdX partner:
1-Onboarding Process:
-Initial Assessment: The partner will typically start with an assessment of your current ad setup, website traffic, content quality, and overall digital strategy.
-Account Setup: They will assist in setting up your Google AdX account, ensuring all technical integrations are in place.
2-Access to Google AdX Platform:
-You gain access to the Google Ad Exchange platform, which provides a more extensive range of advertisers and higher revenue potential compared to basic AdSense.
3-Ad Inventory Management:
-Optimization: The partner will work on optimizing your ad inventory, helping to choose the right ad formats and placements for maximum revenue.
-Price Setting: They will guide in setting floor prices for ad slots to ensure you get the best value for your ad space.
4-Advanced Targeting and Bidding:
-You'll benefit from real-time bidding (RTB), where advertisers bid for your ad space in real-time, often leading to higher revenues.
-Access to advanced targeting capabilities, enhancing the relevance and performance of ads shown on your site.
5-Data Analysis and Reporting:
-Comprehensive analytics and reporting tools will be available, helping you understand performance metrics like click-through rates, eCPM, and overall revenue.
-The partner may provide regular performance reports and insights to continually refine the ad strategy.
6-Compliance and Best Practices:
-The partner ensures that your site remains compliant with Google's policies and advertising standards.
-They keep you updated with industry best practices and changes in regulations (like GDPR or CCPA compliance).
7-Technical and Customer Support:
-Access to specialized technical support for troubleshooting and optimizing ad delivery.
-Customer support for any queries or issues that arise related to Google AdX.
8-Access to Premium Advertisers:
Connecting with a broader range of premium advertisers that may not be available through standard AdSense.
9-Monetization Strategy Development:
The partner will assist in developing a comprehensive monetization strategy, taking into account your unique audience and content.
10-Continuous Optimization and Updates:
-Ongoing optimization of your ad inventory as per market trends and performance data.
-Regular updates on new features and best practices in the AdX ecosystem.
Is the AdX partner Google MCM approved?
Google made the switch from Scaled Partner Management (SPM) to Multiple Customer Management (MCM) as SPM accounts phased out last year cutting access to Google AdX.
With Google MCM, publishers get:
Improved Transparency
Better ad management features
Enhanced functionality for dealing with publisher permissions.
MonetizeMore is an MCM-approved certified Google Partner, contact us here for more information.
Contracts without lock-ins
Many AdExchange partners lock publishers into a 6-12 month contract while some come with great deals without any bonds or contracts. If you lock your website into a long-term contract, you can't switch providers if you face discrepancies with:
Customer Support
Payment issues
Low Ad quality
Revenue Shares.
When you're only two weeks into a 12-month contract, it's an absolute nightmare to find out your Google AdX partner provides poor service.
Those AdX partners who don't lock publishers in provide better service and technology than those who do since they are motivated to continuously improve if the publisher walks away. It's advisable to choose an AdX partner that doesn't come with lock-in contracts.
MonetizeMore never locks in publishers compared to its other alternatives with their 30-day opt-out hassle-free option. We lean on the continuous value we provide to pubs, not our contracts.
Your AdX partner's revenue share model
Google AdX partners typically operate on a revenue model, where you can earn 15% to 25% of the total ad revenue earnings your AdX partner made for you.
For the AdX partner you choose, it is understandable that you would want to keep fees, or revenue share, at a minimum. However, you need to consider the impact your choice will have on your strategy to sustainably improve your ad revenue. Usually, AdX partners come with revenue share models for publishers as it motivates them to take the publisher's ad revenue to new heights.
Despite appearing to be a large percentage of revenue, 15% – 25% should cover all expenses, including ad serving fees, advertising operations management, invalid traffic solutions, and ad-tech updates.
Tip: Double-check the AdX partner's revenue share scheme to see if there are any extra hidden fees (revenue sharing needs to be as transparent as possible).
Partnering with high-quality websites
It's important that your Google AdX partner is selective about the sites they partner with, and a premier partner will analyze your current monetization strategy & site traffic before offering a tailored solution.
In addition, a partner might decline to work with you if you do not meet their requirements (like minimum page views) or if they believe they cannot positively impact your ad performance. A few AdX partners only work with high-quality websites so that they get higher rankings on Google and higher rates for their publishers. In opposition to this, some AdX partners work with poor-quality websites resulting in a poor Google score for them.
Tip: Rundown through their testimonials and which websites your AdX partner currently works with so that you can get a good idea of their quality standards. Ad setups will vary depending on a website's target audience and ad revenue goals.
Is the AdX partner GDPR & CCPA compliant?
Since California and Europe have strict privacy protection policies, Google requires websites to utilize Consent Management Platforms for Californian & European audiences. The AdX Partner you go with needs to be able to provide you with a GDPR and CCPA compliant solution for acquiring consent from these users as part of your agreement.
Integrating third-party consent solutions into your ad stack adds unnecessary overhead costs to publishers who rely on ad revenue as their primary source of revenue. You can be confident that your AdX partner's CPM solution is optimized for their ad setup and will function seamlessly on your website if it has been developed by them.
Advertisers & demand partners are increasingly requesting consent strings before fulfilling ad requests, so publishers without a consent management platform (CMP) could suffer a drop in ad demand and avoidable fines for non-compliance with GDPR and CCPA.
Bad ads or Standout ads?
Poor quality ads are capable of degrading your site's user experience & warn direct advertisers that the ad stack's quality is not upto mark.
While there are many different types of ads that might be considered "bad," in general, they are classified as low-quality ads that negatively impact your website's user experience.
Click-bait or misleading ad creatives, explicit content ads, gambling ads, etc all come in the 'low-quality ads' category. Even though it is impossible to totally eliminate low-quality ads, you can stop them by working with a Google AdX partner affiliated with reputable demand partners.
Invalid Traffic Busting Solutions
Several AdX partner companies utilize various advertising demand sources, SSPs, and ad exchanges exposing your inventory to big brands & advertisers. While making the most out of your ad inventory should be your top priority, you also need to protect your ad space from Invalid Traffic abuse.
To keep your ad stack protected from Invalid Traffic, it is therefore essential to pick a partner that offers a  comprehensive IVT solutions technology embedded into their advertising stack.
Do they offer responsive Support & account management?
You need to choose an ad technology partner you can rely on because your monthly revenue performance is heavily influenced by their work.
The last thing you want is to have set up your website with new technology by your AdX partner, and later get ghosted when you try to contact them with questions or concerns. Some publishers may even have to wait for days to get a response from the support team.
You may lose a substantial part of your revenue because of this. MonetizeMore's suggestion is to familiarize yourself with how your account will be handled once you become a partner before signing any agreements. Trusted AdX partners will hook you up with one AdOps account manager to set up your website.
As well as being available for guidance and assistance, the account manager should also have a backup support team for times when they are unavailable. This approach ensures that the relationship with your AdX partner is transparent and they know what they're doing.
An effective account manager will also monitor your performance & make suggestions for optimizations to ensure that your ad setup is top dollar at all times.
To learn more about Google Ad Exchange, check out the complete Google AdX certification course: https://www.pubguruuniversity.com/course/school-of-ad-exchange-certification-course
When it comes to finding the right Google AdX partner or header bidding company, you might feel a little overwhelmed at first. However, if you keep an eye out & evaluate your potential partners based on all the tips shared above, you don't need to worry about finding the right match.
Our team of 200+ AdOps professionals is ready to walk you through any doubts you might have on finding the best Google AdX partner, so feel free to get in touch.
Looking to apply to access AdX through MonetizeMore? Click here.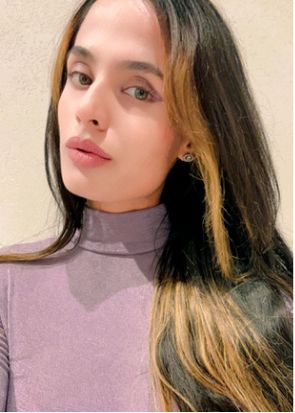 With over seven years at the forefront of programmatic advertising, Aleesha is a renowned Ad-Tech expert, blending innovative strategies with cutting-edge technology. Her insights have reshaped programmatic advertising, leading to groundbreaking campaigns and 10X ROI increases for publishers and global brands. She believes in setting new standards in dynamic ad targeting and optimization.