What Is Google MCM?
Google MCM (Multiple Customer Management) program is a tool within Google Ad Manager 360 that allows publishers to access Google ADX through a third-party Google partner.
Publishers looking to join the MCM program must qualify for certain terms and conditions. Some of these include having reliable protection against ad fraud (click spam, invalid traffic, etc.) and minimal account suspensions or policy violations.
Criteria like these ensures that child publishers looking for programmatic partners gets to choose only from the cream of the crop in the adtech industry.
How to Know If you're eligible to join the Google MCM Program?
Publishers who are interested in getting started with the Google MCM program must meet the following conditions:
Google must verify your website.
No copyright infringement violations.
Your website should not be promoting sensitive content (adult, violence, gambling, etc.)
Your site needs to have a valid ads.txt file.
The above conditions won't pose a problem for the majority of the publishers, but they're still worth mentioning like checking & validating your ads.txt file before applying for the Google MCM program.
As long as you're not involved in a problematic industry like gambling or adult content & are aware of copyright laws, you won't have any issues qualifying for the MCM program.
How to prepare for the MCM switch with MonetizeMore?
Multiple Customer Management (MCM) is another tool by Google that allows us to manage multiple publisher domains within Google Ad Exchange.
If you're still not upgraded to MCM from the regular ol' SPM, it's time to make the switch as soon as possible.
The main changes would involve:
Accepting a brand new Google Ad Exchange invite which will be similar to your first AdSense or ad network invites.
The main change involves an update to the ad unit path indicating their Google Ad Manager (GAM) ID as child to MonetizeMore's GAM ID.
You'll get an invitation from your Parent publisher (i.e. MCM partner). In order to accept the invitation, you must have the following permission within 'Manage People' under Role Permissions.
All ad units being served through MonetizeMore's GAM will need to have a child ID added to it. For publishers having a Google Publisher Tag (GPT) on the page, contact us on getting it updated.
Regarding the first change mentioned above, you need to accept a new Google AdX invite for MCM & look into the following:
If you have a GAM account, you'll need to accept the invite from us that has all the necessary information & credentials as listed here. For GAM, it's admin access & permits for 'Edit/Add users.'
If you don't have a GAM account, but you are AdSense monetized, you'll need to accept our invite with the details and credentials listed here. For Google AdSense, it's Admin Access.
For publishers without a Google AdSense or Google Ad Manager account, you can simply create a new GAM account built during the MCM switch.
NOTE: A Child Publisher user may accept an invitation on behalf of their network within the Google Ad Manager UI by navigating to Admin > Multiple Customer Management (MCM), so long as they have the following permission for their role under "Manage People".
How to check the status of the Invitation?
Through the API: Get the current Network by calling NetworkService.getCurrentNetwork and checking the Invitation status. Each Child Publisher's account status can be found in the Child Publishers field.
Through GAM UI: Go to Admin>MCM>Child Publishers to view all statuses listed. Note that 'Approved' is the only status that confirms going ahead with the following steps:
-The parent ID needs to register the website with the child publisher's network code (applicable to web & video partners). You need to register the site regardless of planning to use AdX for the Child publisher or not. If your site's not approved, you will be unable to monetize the Child Site. Whether guaranteed line items, header bidding, authorized buyers, programmatic guaranteed or open bidding exists in Ad Manager, this applies irrespective of the type of demand.
Parent Ad Manager tags must be applied to the inventory delegated by Child Publishers containing the Child Network Code as a parameter. It is only applicable if the Publisher currently uses GPT tags on the inventory that the Parent Pub represents.
MonetizeMore strongly recommends testing & beginning to migrate child publishers using GPT tags. AdX tags aren't supported in MCM Manage Inventory.
Related Read: https://www.monetizemore.com/blog/switch-spm-to-mcm
Benefits of the Google MCM Program:
The MCM program offers additional benefits in addition to getting access to Google Ad Exchange and maximizing existing revenue opportunities. This is why you need to use the MCM program:
Access to exclusive Google Demand through AdX/Google Ad Exchange
Dive into a premium marketplace, exclusively tailored by Google and Leverage the Ad Exchange to tap into high-quality, targeted demand for your inventory.
Access to additional demand from other ad exchanges via Google Open Bidding
Expand your reach with Google's Open Bidding, integrating multiple ad exchanges and ensuring competitive pricing and diversified demand by connecting with various exchange partners.
Access to Ad-blocking
Elevate user experience by seamlessly managing and controlling intrusive ads.
Enhance your website's performance and user retention by minimizing ad-induced disruptions.
Access to Programmatic Direct deals (Preferred Deals and Programmatic Guaranteed deals)
Now you can engage in streamlined, automated transactions with Programmatic Direct deals. Secure inventory purchases with the assurance of Preferred and Guaranteed deal options.
Unlock third-party ad management & AdOps
With MCM, you can also integrate and manage third-party ad solutions to diversify your advertising strategy. Streamline operations with AdOps, ensuring efficient and effective ad campaign executions.
Centralized Client Management
With Google MCM, you no longer need to switch between different accounts. Manage multiple client accounts effortlessly, ensuring a consistent approach to ad campaigns and optimization techniques.
Improved Transparency
Maintain an open channel with your clients. Offer them transparency through detailed reports and analytics. Google MCM's transparency feature ensures that clients have a full view of their account activities and performance metrics.
Custom Access Levels
Not every client requires the same level of access. Google MCM provides the flexibility to assign custom access levels, ensuring each client can access only what's relevant to them.
Enhanced Collaboration
MCM is not just about management; it's about collaboration. Share insights, data, and strategy seamlessly with your clients, ensuring aligned goals and collaborative success.
Google MCM benefits have helped thousands of publishers maximize their revenue and save lots of time by outsourcing all or a portion of their AdOps. These benefits are the main reason why MCM is a thousand times better than SPM.
MonetizeMore's MCM program is number one in demand these days and Google is first to give us a taste of the ever-changing MCM features.
Help! My Account did not get Approved!
Don't worry, this is not a big issue! There are a few common issues that we can help our child publishers resolve.
On some occasions, publishers have received a message saying they already have an Ad Manager account. This might be an account they already use, a dormant account they no longer need, or even an account that they don't recognize. If you already have an account, make sure you are giving us the correct email (ideally, it would be the one that was originally used to sign up with AdSense and Ad Manager). Close all dormant accounts (use the recovery tool if you don't remember the password). All publishers should only stick with one Google Ad Manager account. If you don't recognize the account, we can connect with Google on your behalf to get this account disassociated.
We also have seen cases where publishers get messages saying that issues with their site need to be resolved, either before the GAM account can be created or before the domain can be approved. In some cases, this relates to issues with the site, possibly because of poor layout or navigation, improper ad placement, or some other violation of the Ad Manager Partner Guidelines. In others, a history of issues with an AdSense account, for example, persistent or serious policy violations, can render the domain unable to be monetized via Ad Manager and in these cases, an alternative ad server would be needed. If you're looking to partner with MonetizeMore but are facing this issue, let us know and we'll look into it.
Still confused or facing issues? Contact us here.
MCM Best Practices
Consistent Communication
Maintain regular communication with your clients. Update them about changes, optimizations, and any pertinent account details.
Regular Account Audits
Periodically audit client accounts. This will help identify optimization opportunities and ensure that campaigns are aligned with client objectives.
Use MCM Analytics
Dive deep into MCM's built-in analytics. Understand performance metrics, conversion rates, and ROI to make informed decisions.
Start Monetizing With the best MCM Partner Today

Having a Google Ad Manager account is a must if you want to switch to MCM.
If you don't have a GAM account follow these steps to get one ASAP!
Its important to always choose a trusted MCM partner i.e a Google Certified Partner who has your back at all times & that's where we come to play.
Being the most popular Google MCM program partner, MonetizeMore has already given tonnes of publishers access to MCM. Contact us here to get started with the onboarding.
FAQ
How many clients can I manage with Google MCM?
Google MCM allows management of an extensive number of client accounts. The exact number varies based on account type and specifications.
Is there any cost associated with using Google MCM?
No, Google MCM is a free feature offered by Google Ads to facilitate professionals and agencies in managing multiple client accounts.
Can I revoke client access?
Yes, access levels can be adjusted or revoked at any point, offering flexibility in client management.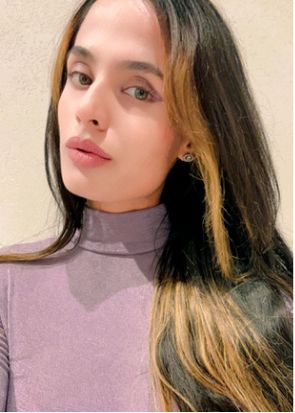 With over seven years at the forefront of programmatic advertising, Aleesha is a renowned Ad-Tech expert, blending innovative strategies with cutting-edge technology. Her insights have reshaped programmatic advertising, leading to groundbreaking campaigns and 10X ROI increases for publishers and global brands. She believes in setting new standards in dynamic ad targeting and optimization.