This post was most recently updated on January 18th, 2023
As it is often said, fortune favors the bold, and for digital publishers, the prospect of cookieless ads should be seen as an opportunity for boldness, but one that requires it.
In the ad-tech industry, publishers should be bold and realize that too much power concentrated in a few firms does not benefit consumer choice or society at large.
It is in everyone's interest to ensure that publishers use data within privacy parameters in digital advertising in a long-term, sustainable way.
If publishers fail, consumers have no access to data, as well as the freedom of expression that the internet has allowed, which is imperative to thrive amongst competitors.
With so much speculation surrounding the cookieless future – and the future of data usage in ad tech – you need to know how to navigate properly in the post cookie generation.
Use our blog post as a compass to the post cookie world. Here's the game plan you'll need to thrive in this new frontier of programmatic advertising.
Let's go through everything step by step.
History of Cookies
Let us first recall why we are here: cookies.
Cookies were created in the early '90s by web developers who wanted to figure out ways to track people online.
By utilizing these little pieces of data, advertisers are now able to report on a page's unique visitors instead of just page hits (For instance: one person visiting the blog multiple times, or hundreds of people visiting the page one time).
After seeing the success of these cookies, online retailers began using them for other purposes: keeping shoppers' browsers open longer by giving them an incentive such as discount codes to visit their stores again after browsing elsewhere.
So… Where are we now?
By combining the data power of second-party and third-party cookies, we've reached unprecedented levels of personal data about any user, which is why we've seen increased privacy acts such as the California Consumer Privacy Act, GDPR, LGPD, and much more.
Additionally, publishers are concerned with inaccurate data as well!
While the benefits of creating tailored marketing experiences from user cookies cannot be overemphasized, we also know that they're not always 100% accurate and sometimes even lead to incorrect results.
In short, we could be targeting a super-specific niche category of online users who may not even fit our demographic at all eventually, so there's no way for us to predict if they'll convert in the long term.
Key Concepts to survive in the post cookie world
In order for publishers to be successful now and into the future, they must understand these core concepts.
K-anonymity
In order to establish a privacy threshold for targeted advertising without losing too many targeting attributes, Google suggests applying k-anonymity (k-anon) techniques.
By limiting the number of targeting parameters, it effectively limits the number of targeted marketing campaigns that can be run for each cohort.
An example would be a news organization gathering a sports cohort and pushing its group ID to an advertising technology provider to display ads for its products and services to that audience.
This is what we call 'Bid Request'.
Once the number of bids within a user cohort falls below an agreed-upon safety level (the limits that keep users within privacy parameters), real-time bid requests can be prevented from being sent within the publishers' marketplace.
Differential privacy
Cohort targeting is done to categorize users who share similar characteristics (such as age, gender, interests, etc) into cohorts for better advertising effectiveness and retargeting purposes.
Any targeting method will, however, require differential privacy, a system whereby cohorts are larger than a certain size, which ensures that users are not identified.
Federated learning of cohorts (FLoC)
In order for Google to create its own cohort groups, it uses machine-learning technology called Google FLoC, which is based on user data.
In FLoC, machine learning is utilized to establish insights about the user-or, more accurately, the devices they are using.
PII (Personal Identifying Information) data is removed from any personal details such as email addresses, phone numbers, etc., so they cannot be used by third parties to contact individuals directly.
In recent trials, Google claimed to be able to achieve 85% accuracy of ad targeting when using cookies for online advertising and retargeting.
In order for the entire industry to get involved in these kinds of studies, Google has encouraged the rest of the advertising technology market to participate in similar experiments.
It's likely these methods will continue to be discussed or perhaps argued even further once decentralization evolves.
As we enter 2022, there are already signs that adtech innovation has begun to accelerate at an unprecedented pace and programmatic advertising has become mainstream.
Related Read: https://www.monetizemore.com/blog/google-floc-explained/
Moral Of This Story
Just like any technology that has been leveraged outside its original scope, cookies have taken on lives of their own that can result in hit-and-miss targeting campaigns and is capable enough to negatively affect the user experience.
Because of this, lots of web browser companies have been ditching third-party cookies for the last few years, all leading up to Google Chrome's promise to stop using them in the past year.
This brings us to the question. How will the post-cookie world affect publishers in the long run?
How Does This Affect Me?
So, we're changing the way we target and segment our audiences for advertising in a big way, and we're good with it since this was inevitable.
However, we recognize that this has sparked some speculation among digital publishers.
For quite some time now, we've known that cookies aren't the perfect way to solve the problem, but they're certainly an essential component of any web application.
It'll take another few years until we find the best solution though.
But fear not!
MonetizeMore has been keeping an eye on cookieless solutions for years, and we are developing our own solutions to ensure you can still maximize your ad revenue in a cookie-less world.
But first, let's look at what first-party data can change the cookie game here.
First-party Data to the rescue
In the cookieless world, highly targeted and personalized ad campaigns are still possible—and they're even better than before!
Due to that, we are relying more on first-party cookies data, like the email addresses and other personal details your users give you. This can be used for retargeting and customer retention later.
This is better when it comes to precise audience targeting, because not only are you reaching them in laser-targeted ways, but you're also building credibility in your relationship by using data within privacy parameters.
First-Party data is the key to thriving in the cookieless era.
Wrap Up
Survival in the post cookie era is possible as long as you partner with MonetizeMore.
With MonetizeMore, you'll be able to:
Maximize your ad revenue
Get the highest paying bids on your ad inventory
Don't break a sweat, since you'll be just fine in the post-cookie era with MonetizeMore as your best friend. Start increasing your ad revenue today!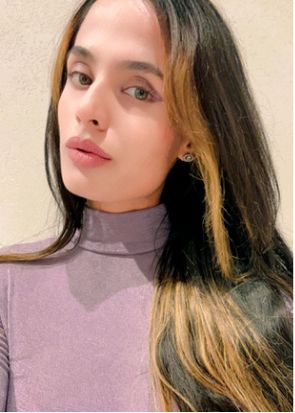 With over seven years at the forefront of programmatic advertising, Aleesha is a renowned Ad-Tech expert, blending innovative strategies with cutting-edge technology. Her insights have reshaped programmatic advertising, leading to groundbreaking campaigns and 10X ROI increases for publishers and global brands. She believes in setting new standards in dynamic ad targeting and optimization.