This post was most recently updated on October 27th, 2020
Running interstitials and pop-unders can be quite lucrative for publishers as an additional revenue stream on top of your standard display advertising. These ads can be quite intrusive though, so it's best to place them on pages where the audience is already very engaged like in your download, video, or exclusive content pages.
After adding these new revenue streams, make sure to watch your user-engagement stats like page views per visit, time on site, and return % of users. If there's any drop, as a result, you might actually lose money long term via fewer page views per visit and fewer visits in the future. At the end of the day, users should be prioritized because, without them, there are no ad revenues.
Many of the interstitial or pop-under offers are limited to certain geos, devices or types of pages. It is also common to have to make changes to these tags or try other ad networks for better performance and you don't want to waste your developers' time with constant changes.
Instead, you can run one DFP (now Google Ad Manager) ad unit on your site and serve any type of interstitial or pop-under to any targeted geo, device or type of page while running several different interstitial/pop-under ad networks at once to optimize the performance.
How can this be done?
By running a 1×1 DFP ad unit alongside your regular DFP ad units. Why a 1×1 ad unit? How is that supposed to display an ad? All DFP does when displaying an ad tag, is simply plug the creative within the winning line item into the portion of the page that the relevant DFP body ad tag is. For a 728×90, there is a dimension limit of 728×90 pixels for that ad placement.
However, for interstitials and pop-unders, the JavaScript tags need to be plugged anywhere into the body of the page and they will initiate. The DFP 1×1 ad unit can do exactly this. The dimensions are irrelevant so the smaller the better which is why a 1×1 DFP ad tag is best.
Related Read: The DFP for Beginners Series
If you want to run a mobile interstitial, simply target your 1×1 ad unit and target smartphone and feature phone devices. If you want to target a pop-under just for tablets that only shows once per 24 hours per user, target the 1×1 DFP ad unit, target tablet devices, and create a 1-by-24-hours frequency cap.
If you want to target by page, you'll need to use custom targeting to segment your pages and then target the relevant page via custom criteria. You can target interstitials or pop-unders as acutely as you like with the default DFP targeting options and you can enhance your targeting even more via custom targeting in the Inventory section of DFP.
The Powerful 1×1 DFP Ad Unit
Keep in mind, the 1×1 DFP ad unit can run more than just interstitials and pop-unders. It can also run:
Desktop / Tablet / Mobile anchors
Site skins
Sticky Ads
Tracking / Analytics pixels
Pop-up ads
Video anchor ads
Many other additional revenue streams that don't require fixed placement on the page
Related Read: Tips in Optimizing Mobile Ads in DFP Small Business
DFP 1×1 ad units are a great tool to reduce the strain on your development team, increase your targeting ability and increase the optimization of any of the additional revenue streams you would like to add to your site. After implementing a new revenue stream, make sure to watch your user engagement stats closely to gauge the long-term ROI of that addition.
Conclusion
Want to know if interstitials or pop-unders will be a lucrative revenue stream for yours? MonetizeMore is a Google Certified Publisher Partner and can help you take your ad revenue to the next level! Sign up today.
---
Related Reads: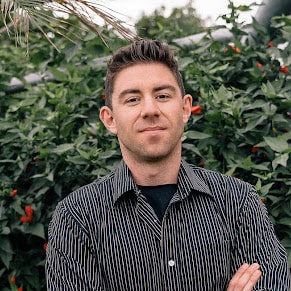 Kean Graham is the CEO and founder of MonetizeMore & a pioneer in the Adtech Industry. He is the resident expert in Ad Optimization, covering areas like Adsense Optimization,GAM Management, and third-party ad network partnerships. Kean believes in the supremacy of direct publisher deals and holistic optimization as keys to effective and consistent ad revenue increases.