This post was most recently updated on April 16th, 2021
Has your website started generating consistent levels of traffic? You might be wondering how do I put ads on my website and get paid? It's a lot easier than you think. In this article, we'll show you how!
Step #1 – Understand display ad basics
Let's quickly go over a few basic principles. When you own a website that generates traffic, you're called a publisher. Publishers need advertisers to advertise on their websites and help them generate ad revenue. Advertisers need publishers to reach their target audience and promote their products.
However, how do publishers connect to advertisers? You need a platform that allows advertisers to bid on your ad inventory (the traffic you have) and publishers to monetize their traffic with ads. You need an ad network. Ad networks connect publishers and advertisers.
Step #2 – Choosing an ad network to monetize your website with
Okay, so you've got a better idea of the digital advertising ecosystem, but what do you do next? You need to join an ad network to get access to advertisers and place ads on your site. One of the best and most popular ad networks to join is Google AdSense.
Step #3 – Make sure you meet the ad network requirements and sign up
We recommend you start with Google AdSense. Keep in mind, there are many other ad networks out there. Each one has its own set of rules and guidelines publishers need to adhere to remain in good standing.
The requirements for getting an AdSense account are relatively simple. You need to be at 18 years of age, have a Gmail account, not have another AdSense account connected to your name. We go into detail on creating an AdSense account here.
Step #4 – Put the ads on your website
After you've been approved by AdSense, which could take 24-48 hours or sometimes up to 1-2 weeks, you're ready to put ads on your website.
You do this by going to Ads > Ad Units and choosing the ad type you want to create in your AdSense dashboard. After that, you'll need to place the ad code on your site.
You can find the step by step instructions from Google on how to put ads on your site here: https://support.google.com/adsense/answer/9274025?hl=en
Step #5 – Get paid
AdSense pays its publishers monthly. Be sure to set up your payment settings correctly to make sure you receive your first payment. You can take a closer look at frequently asked questions for receiving payments from AdSense here.
Also, find out more about AdSense payment thresholds over here.
Step #6 – Optimize your ads to earn more money
If all went well, you've now successfully put ads on your website and received your first payment. However, there is still so much for you to learn about the world of digital advertising. Which ad units should you test out? Is there a way to make more money with AdSense than you are currently making? What are the best ways of adding ads to your site? What is invalid traffic, and how can you protect your AdSense account from it?
We've created an online course called the PubGuru University School Of AdSense to answer all those questions and more! Inside, we'll show you how to become an AdSense expert. You'll learn how to make more money from AdSense ads than before with our over-the-shoulder video lessons.
Are you ready to jump in and take your AdSense ad revenue to the next level? Enroll in PubGuru University today!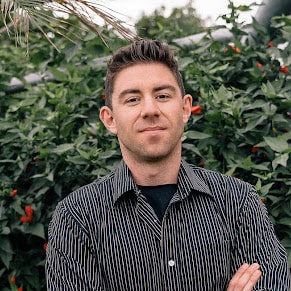 Kean Graham is the CEO and founder of MonetizeMore & a pioneer in the Adtech Industry. He is the resident expert in Ad Optimization, covering areas like Adsense Optimization,GAM Management, and third-party ad network partnerships. Kean believes in the supremacy of direct publisher deals and holistic optimization as keys to effective and consistent ad revenue increases.